Attorney General Merrick Garland said Monday that his agency hasn't used a double standard when investigating President Joe Biden's classified case.
Former President Donald Trump and some Republicans have said the Department of Justice has treated Biden more leniently than the former commander-in-chief, whose house was raided by FBI agents in August. Those agents found materials with classified markings, the Justice Department has said.
"We do not have different rules for Democrats or Republicans, different rules for the powerful or the powerless, different rules for the rich and for the poor, we apply the facts, and the law in each case in a neutral, non-partisan manner," Garland told reporters during a roundtable on Monday. "That is what we always do."
When asked if he has any regrets regarding how the agency handled the two cases, Garland said that the DOJ should make decisions "in a nonpartisan and neutral way without regard to who the subjects are." He added, "That is what we've done in each of these cases. And that is what we'll continue to do."
Late last week, FBI agents discovered more classified documents at Biden's home in Wilmington, Delaware, according to a DOJ prosecutor and the president's personal lawyer. That discovery was the fourth time since November that classified documents were found in Biden's possession, although his lawyers did not reveal their existence until earlier this month.
Joseph D. Fitzpatrick, assistant U.S. Attorney for the Northern District of Illinois, told news outlets over the weekend: "I can confirm that the FBI on Friday executed a planned, consensual search of the President's residence in Wilmington, Delaware."
Some of the documents and other materials were dated from Biden's time when he was a senator representing Delaware from 1973 until 2009, said his lawyer, Bob Bauer, in a statement to news outlets. Other materials were from when he was vice president between 2009 and 2017, he said.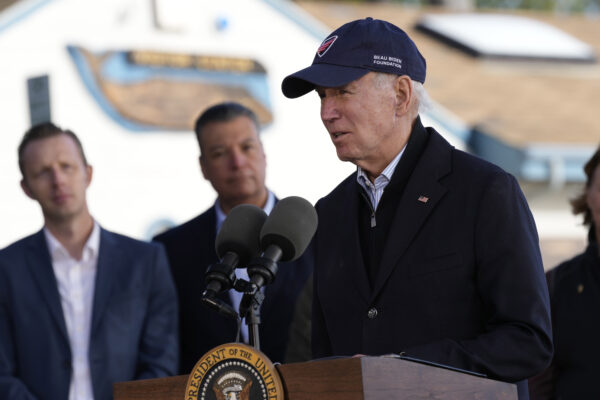 Bauer stated that he allowed FBI agents to search his "the entire premises for potential vice-presidential records and potential classified material." Biden and his wife, Jill, weren't there, he added.
"DOJ took possession of materials it deemed within the scope of its inquiry, including six items consisting of documents with classification markings and surrounding materials, some of which were from the President's service in the Senate and some of which were from his tenure as Vice President," Bauer said, adding federal agents "also took for further review personally handwritten notes from the vice-presidential years."
With the latest finding, an increasing number of congressional Democrats have expressed reservations about how the White House is handling the case and want a full investigation. And Republicans in the House have, on a daily basis, sent letters to various federal agencies and officials demanding information and records about the documents.
Leading the way, new House Oversight Chairman James Comer (R-Ky.) sent (pdf) a letter on Monday asking Secret Service Director Kimberly Cheatle for all internal documents, communications, and other materials relating to Biden's Delaware home.
Sen. Joe Manchin (D-W.Va.), speaking on NBC's "Meet the Press," told the outlet that the president "should have a lot of regrets" on how he handled classified documents. "Whoever's responsible — I mean, if I hold people accountable—whether it be my chief of staff or, you know, my staff that were doing this and I'm looking at — then I'm going to hold someone accountable, but basically, the buck stops with me," Manchin said.
But late last week, Biden said he believes he did nothing wrong.
"I think you're gonna find there's nothing there," Biden told reporters while surveying flood damage in California. "I have no regrets. I'm following what the lawyers have told me they want me to do. It's exactly what we're doing. There's no there there."
"I will answer the question but here's the deal. You know, what quite frankly bugs me is that we have a serious problem here we're talking about, we're talking about what's going on. And the American people don't quite understand why you don't ask me questions about that," he said.
Earlier this month, Garland announced that he had a special counsel, Robert Hur, to handle the Biden classified documents case.