After a string of recent battlefield gains on the eastern front, Moscow claims its forces are now making headway in the southern Zaporizhzhia region.
On Jan. 22, the Russian Defense Ministry said its forces were consolidating their positions after a fresh offensive across the Zaporizhzhia frontline, which has remained largely static for the past several months.
Days earlier, pro-Russian officials claimed that Russian forces had taken "operational control" over four settlements near Zaporizhzia's city of Orikhiv.
Ukrainian officials, for their part, say the Russian claims are exaggerated.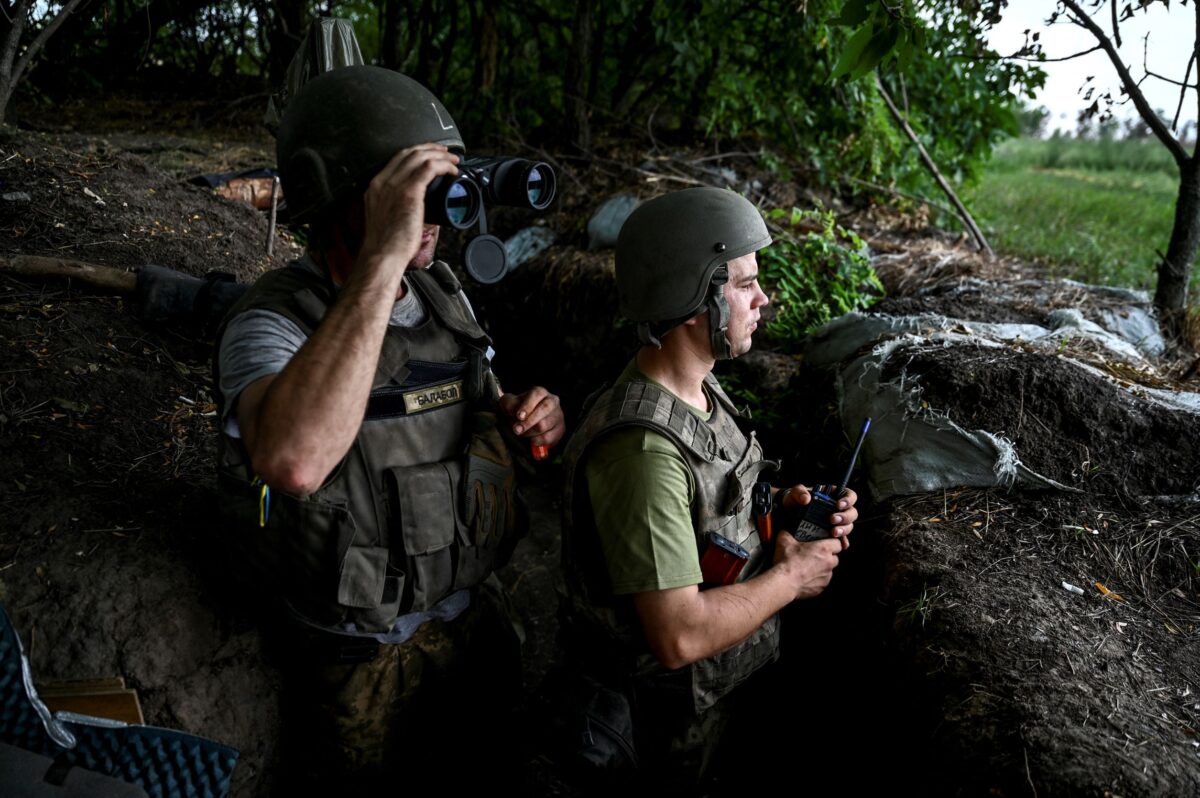 Most of Zaporizhzhia was captured in the opening weeks of Moscow's invasion of Ukraine, which began 11 months ago.
Currently, roughly 70 percent of the region is under Russian control, although Zaporizhzhia city, the regional capital, remains in Ukrainian hands.
The city straddles both banks of the Dnipro River and is located roughly 35 miles northwest of Orikhiv.
For the past several weeks, fighting has centered mainly on the eastern Donetsk region, where Russian forces have claimed several victories.
Earlier this month, Russian forces overran Soledar, a town in Donetsk known for its expansive salt mines. Russian forces now hope to encircle the nearby town of Bakhmut, a vital transit hub for Ukrainian troops and equipment.
Military experts say the loss of Bakhmut would disrupt Ukrainian supply lines to the eastern front. It would also clear the way for a Russian assault on key Ukrainian positions to the north and northwest.
According to pro-Moscow sources, Russian forces are now in control of all but one major artery leading into Bakhmut.
In its daily update for Jan. 23, the Russian Defense Ministry claimed its forces had succeeded in taking the village of Krasnopolivka roughly 5 miles north of Soledar.
Ukrainian officials have consistently rejected Russian reports of battlefield gains and insist that fighting in Soledar remains ongoing.
The Epoch Times was unable to verify field assessments by either side.
Last September, Moscow claimed to have formally incorporated Donetsk and Zaporizhzhia—along with two other regions of Ukraine—into the Russian Federation. The annexations have not been recognized as legal by the international community.
Encouraged by its powerful Western allies, Kyiv has vowed to continue fighting until all lost territories are recovered.
Berlin Still Reticent on Tanks
In a related development, Berlin has yet to decide on whether to supply the Ukrainian military with German-made Leopard combat tanks.
"The federal government does not rule out the supply of Leopard tanks [to Ukraine]," government spokesman Steffen Hebestreit was quoted as saying by Turkey's Anadolu Agency.
Speaking to reporters in Berlin on Jan. 23, he added: "It hasn't decided yet if it will do so."
The spokesman also dismissed media reports that the issue had become a source of friction between Washington and Berlin.
In recent weeks, Germany has come under mounting pressure from other allies of Kyiv to provide Ukraine with German-made tanks.
But Berlin has been slow to approve the move, which it fears could be viewed as an escalation.
On Jan. 20, officials from Kyiv's leading allies gathered at Germany's Ramstein Airbase, where they pledged billions of dollars in fresh military assistance to Ukraine.
The meeting, however, failed to produce a commitment from Germany to approve tank deliveries to Kyiv.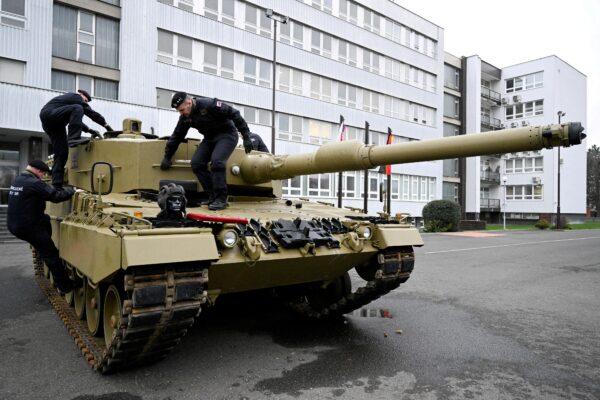 A handful of other countries, including Poland and Finland, have voiced a desire to send their own German-made Leopards, which are used by a number of NATO-aligned armies.
However, any transfer of German-made armaments to third countries must first be approved by the German government.
On Jan. 22, German Chancellor Olaf Scholz said all decisions pertaining to arms transfers were being coordinated with other allies of Kyiv, including the United States.
On Jan. 23, German Foreign Minister Annalena Baerbock told France's LCI television channel that Berlin wouldn't object if Poland began sending its own Leopards to Kyiv.
Later the same day, Polish Prime Minister Mateusz Morawiecki said his country would formally request Berlin's permission to begin transferring the German-made tanks.
But in a sign of mounting inter-alliance tension, he added: "Even if we do not get this approval … we will still transfer our tanks, together with others, to Ukraine."
Morawiecki reiterated earlier calls by Warsaw for a "coalition of nations" willing to provide Kyiv with the sought-for combat vehicles.
Earlier this month, the UK pledged to provide Ukraine with 14 British-made Challenger 2 combat tanks. If fulfilled, it would be the first delivery of Western-made tanks to Ukraine since Russia invaded the country last February.
Washington, for its part, has yet to signal a willingness to provide Kyiv with United States-made Abrams M1 tanks—at least for now—which require enormous logistical support.
Recently, however, some U.S. lawmakers—from both sides of the aisle—have begun calling for the dispatch of U.S. tanks to Ukraine.
"If it requires our sending some Abrams tanks to unlock … the Leopard tanks from Germany, from Poland [and] from other allies, I would support that," Democrat Senator Chris Coons told ABC news on Jan. 22.
Congressman Michael McCaul, the newly-appointed Republican chairman of the House Foreign Affairs Committee, voiced similar sentiments in comments to ABC.
Reuters contributed to this report.