To some, it's an arcane discussion among constitutional scholars that reads like cement.
To others, it's a brazen grab for "runaway legislative power" by state lawmakers who say the U.S. Constitution grants them exclusive elections authority, making them immune from their own state constitutions and courts.
At its heart, Moore v. Harper is about the Independent State Legislature (ISL) theory, an obscure doctrine that has gained traction among some conservatives that will be debated in oral arguments on Dec. 7 before the U.S. Supreme Court in Washington.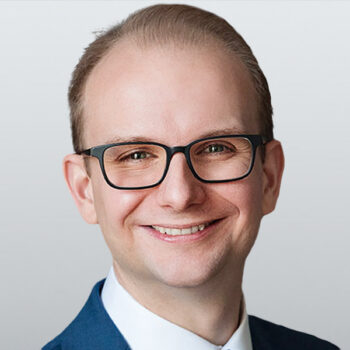 More than 300 organizations and individuals have filed nearly 70 briefs in North Carolina's General Assembly's challenge of a state Supreme Court ruling that its congressional map was an "unlawful partisan gerrymander" that violated the state's constitution. 
The appellants, led by North Carolina House Speaker Rep. Tim Moore (R-Cleveland), argue a clause in the U.S. Constitution—Article 1, Section 4, Clause 1—gives state legislatures complete power in orchestrating elections within their states. 
Lawmakers say the North Carolina Supreme Court violated the U.S. Constitution's Elections Clause, maintaining state courts cannot intervene in legislatures' redistricting process.
Of the 69 amicus briefs, or "friend of the court" briefs, filed in Moore v. Harper, 48 refute ISL as a valid constitutional doctrine, and five are neutral in regard to specific questions in the case.
More than 200 advocacy groups are among organizations and individuals who filed the 48 briefs opposing ISL theory, including the American Civil Liberties Union, the Brennan Center for Justice, League of Women Voters, the NAACP Legal Defense and Educational Fund, the Anti-Defamation League, End Citizens United, American Bar Association, the U.S. Conference of Mayors, FairDistricts Now, and Public Citizen.
Among those critical of ISL is longtime GOP attorney Benjamin Ginsberg, who has represented four of the past six Republican presidential nominees and successfully litigated the 2000 Florida Bush-Gore recount, and former Republican California Gov. Arnold Schwarzenegger. 
Six briefs addressing flaws in ISL theory were filed by assorted bipartisan assemblies of former elected and administrative officials, including former judges, elections experts, retired high-ranking military officers, and executive branch members.
Filing briefs in opposition are the District of Columbia, the Puerto Rico House of Representatives, and the United States. U.S. Senator Sheldon Whitehouse (D-R.I.) and Rep. Hank Johnson, Jr., (D-Ga.) have co-filed a brief, as has Sen. Amy Klobuchar (D-Wisc.) with 19 Democratic U.S. Senators, signing on, all disputing the theory.
Among others filing briefs against ISL: The Sikh Coalition, the Women of Reform Judaism, Unitarian Universalists For Social Justice, Voters Not Politicians, and the International City/County Management Association.
The Arizona Independent Redistricting Commission, Wisconsin Voter Alliance, Pure Integrity Michigan Elections, and a Group of New York Voters are among brief-fliers not picking a side in this particular case, but dismissing ISL theory outright.
More than 40 advocacy groups filed 16 briefs supporting North Carolina lawmakers, including one by 13 Republican attorneys general, which was countered by a contrary brief by 13 Democrat attorneys general. 
Missouri Secretary of State John Ashcroft maintains in his neutral brief that the elections clause does not cover congressional redistricting and that states have the power under the U.S. Constitution's 10th Amendment to draw congressional maps as they see fit. 
ISL proponents include Restoring Integrity and Trust in Elections, the Honest Elections Project, America's Future, APA Watch, Citizens United, Citizens United Foundation, Presidential Coalition, the American Legislative Exchange Council, White House Watch, the United States Public Policy Council, Lawyers Democracy Fund and State Legislators, Public Interest Legal Foundation, National Republican Redistricting Trust, and Taxpayers for Honest Elections.
Supporters include Pennsylvania state Sen. Kim Ward (R-Hempfield) and the Republican Caucus of the Pennsylvania Senate, the Republican National Committee, National Republican Congressional Campaign Committee, and the North Carolina Republican Party.
Jason Snead, executive director of Honest Elections Project (HEP), said his organization, created in February 2020 by the Federalist Society to spearhead election integrity initiatives, filed its brief in August.
HEP's brief maintains that ISL critics misunderstand what the Constitution says and call widespread concerns about the consequences of the Supreme Court endorsing it are exaggerated.
"There is a lot of fear-mongering by the Left about this issue," Snead told The Epoch Times. "I think they are doing it quite purposefully to scare the court into not giving a strong ruling."
For instance, he said, "There is no outcome" in whatever ruling is rendered that would allow a state legislatures to dismiss a popular vote and retroactively appoint an alternate slate of electors. "Not at all," he said.
David Thompson, managing partner of Washington-based Cooper and Kirk, is "an accomplished Supreme Court litigator" who will making then argument on behalf of the North Carolina General Assembly, Snead said.
Proponents say the Constitution clearly places election jurisdiction in the hands of the state legislature, which are often now restricted from participating in lawsuits lodged against the state "unless a law passed by legislature violates the state Constitution."
Under the U.S. Constitution, Snead said, the doctrine not only gives state legislatures the right to intervene in lawsuits, but precludes state courts from intervening in the administration of election laws adopted by the state legislature.
Opponents "are out there claiming they are defending democracy. Meanwhile, they are also arguing the court can overturn … a popular vote. That's not what the Constitution says," Snead said.
The primary point of their contention is it doesn't make sense that state election laws are in place because state legislators put them in place, but state legislators cannot defend those laws in court. 
HEP filed amicus briefs espousing the doctrine unsuccessfully before the U.S. Supreme Court in challenging Pennsylvania Supreme Court ruling upholding a three-day extension of the deadline set by state law, and successfully before the U.S. Eighth Circuit in overturning Minnesota Secretary of State Steve Simon's decree allowing late and un-postmarked absentee mail-in ballots to be counted in violation of the state's election day deadline.
In that Eighth Circuit Carson v. Simon ruling, justices ordered late-arriving ballots set aside uncounted and affirmed "there is no pandemic exception to the Constitution" and any change to state election laws not approved by the state legislature are "unlawful and unconstitutional."
Under ISL, Snead said, there would be no more "mischief from Mark Elias," the Democratic elections law attorney who lead the legal challenge against North Carolina's congressional districts, and lawsuits by Democrats "trying to change laws very undemocratically to partisan advantage In battleground states where they do not control the legislature.
"The Left is very concerned that they are going to lose a tool to skew election laws."