Kyiv has decried a French proposal to provide Russia with "security guarantees" aimed at addressing the latter's longstanding concerns over further eastward expansion by the NATO alliance.
According to Ukrainian officials, Moscow—not NATO—should provide security guarantees.
"[The] civilized world needs 'security guarantees' from [the] barbaric intentions of post-Putin Russia," Mykhailo Podolyak, an adviser to Ukrainian President Volodymyr Zelensky, said via Twitter on Dec. 4.
Oleksiy Danilov, head of Ukraine's National Security Council, voiced similar sentiments, likewise stating on Twitter that a "denuclearized and demilitarized" Russia was the best guarantee for world peace.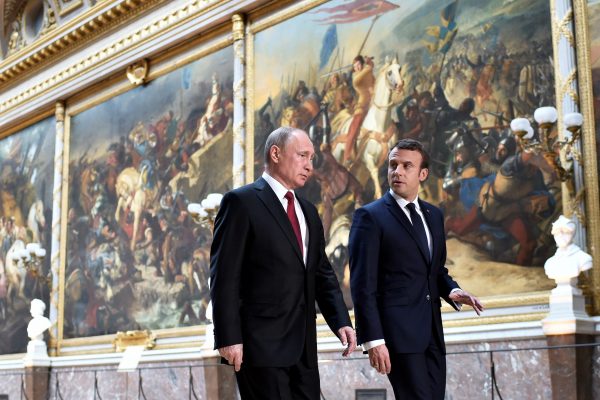 French President Emmanuel Macron recently floated the controversial proposal in hopes of bringing Moscow to the negotiating table.
On Dec. 3, Macron proposed extending "security guarantees" to Russia in exchange for the latter ending its "special military operation" in Ukraine, now in its 10th month.
"One of the essential points we must address, as [Russian President Vladimir] Putin has always said, is the fear that NATO comes right up to its doorstep, and the deployment of weapons [by NATO] that could threaten Russia," the French president said.
Since the 1991 collapse of the Soviet Union, the Western military alliance has steadily expanded eastward, inching ever closer to the Russian border.
In 1999, Hungary, Poland, and the Czech Republic all became NATO members. Seven more countries, including the three Baltic States, joined the alliance five years later.
Since then, to the mounting consternation of Moscow, another four countries—all in the Balkans—have also become alliance members.
Moscow, for its part, has long insisted that the incorporation into NATO of former Soviet republics—such as Ukraine—represents a direct threat to its national security.
Speaking to France's TF1 television channel, Macron said: "We need to prepare what we are ready to do, how we protect our allies and member states, and how to give guarantees to Russia the day it returns to the negotiating table."
Stoltenberg: NATO's 'Door Is Open'
On Feb. 8, only weeks before Russia began sending troops into Ukraine, Putin held a joint press conference with Macron, during which he reiterated Moscow's security demands.
Those demands included an end to eastward NATO expansion, no missile deployments near Russia's borders, and a rollback of NATO's European military infrastructure.
At the time, Washington described the Russian demands as "non-starters."
Moscow also objects to any military activity by the Western alliance within the territory of states with which it shares borders.
Since its invasion of Ukraine began in late February, Russian officials have repeatedly accused NATO of operating clandestine biological-weapons programs inside Ukrainian territory.
NATO, along with leading member states, strenuously denies the allegation.
On Sept. 30, Moscow formally incorporated four regions of Ukraine into the Russian Federation following referendums. Since then, Moscow has viewed all four regions as Russian territory.
Ukraine and its allies reject the legitimacy of the move, which they say amounts to the illegal annexation of territory by Russia.
In the immediate wake of the controversial move by Moscow, Kyiv formally applied for NATO membership.
"We are taking our decisive step by signing Ukraine's application for accelerated accession to NATO," Zelensky said at the time.
Last week, NATO Secretary-General Jens Stoltenberg said the alliance's "door is open" and that "it is for NATO allies and aspirant countries to decide on membership."
Stoltenberg added: "This is also the message to Ukraine."
On Dec. 5, Russian Foreign Minister Sergey Lavrov warned of the potentially "catastrophic consequences" of a clash between his country and the West.​​​​​​​
"In the context of the West's efforts to contain Russia, the line of the United States and NATO as a whole for an actual military confrontation with us poses a serious threat," Lavrov was quoted as saying by Turkey's Anadolu Agency.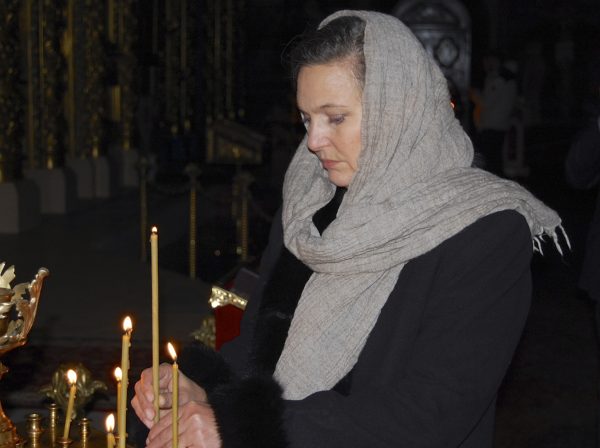 Nuland: 'No Willing Partner' for Talks
Meanwhile, Victoria Nuland, U.S. undersecretary for political affairs, has dismissed the likelihood of a negotiated solution to the ongoing conflict—at least in the short term.
"Diplomacy is obviously everyone's objective, but you have to have a willing partner," Nuland said on Dec. 3 during a visit to Kyiv, where she met with Zelensky and other top Ukrainian officials.
"It's very clear, whether it's the [Russian attacks on Ukrainian energy infrastructure], whether it's the rhetoric out of the Kremlin and the general attitude, that Putin is not sincere or ready for that," she added.
Nuland played a key role in Ukraine's Washington-backed 2014 "Maidan Revolution," which swept President Viktor Yanukovych, who was known to be close to Moscow, from power.
Last week, at a joint press conference with Macron, U.S. President Joe Biden conditioned negotiations with Moscow on a full Russian withdrawal from annexed territories.
The Kremlin responded by saying Putin was "open to talks" but rejected Biden's maximalist terms for ending the conflict.
Washington "still doesn't recognize the new territories that joined the Russian Federation," Kremlin spokesman Dmitry Peskov told reporters.
"That makes the search for possible grounds for discussion much more difficult," Peskov added.
In a Dec. 5 interview, Macron stated that the "only way" to resolve the conflict was "through negotiations."
Speaking to U.S. news outlet CBS, the French president added: "I don't see a military option on the ground."
Reuters and the Associated Press contributed to this report.