The Kremlin has rejected U.S. President Joe Biden's condition for holding bilateral talks—namely, the full withdrawal from Ukrainian territories incorporated by Russia two months ago.
"President Putin was, is, and will be open to contacts for talks," Kremlin spokesman Dmitry Peskov told reporters on Dec. 2. "Certainly, the preferred path for securing our interest is peaceful diplomacy."
He added, however, that the United States "still does not recognize the new territories that joined the Russian Federation, and that makes the search for possible grounds for discussion much more difficult."
Peskov's statements came in response to remarks made the previous day by the U.S. president.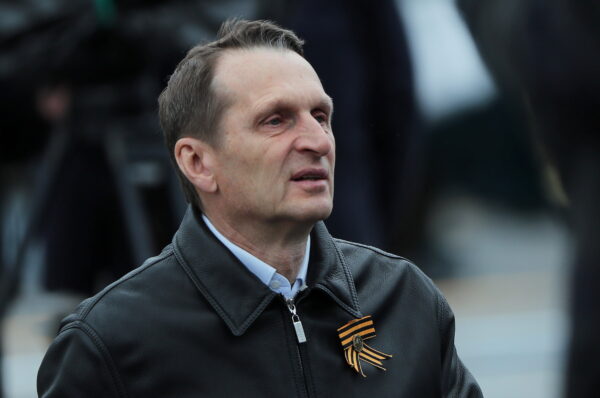 "I'm prepared to speak with Mr. Putin if in fact there is an interest in him deciding he's looking for a way to end the war," Biden said on Dec. 1. "He hasn't done that yet."
Speaking at a joint press conference with French President Emmanuel Macron, Biden added: "There's one way for this war to end; the rational way: Putin could pull out of Ukraine."
On Sept. 30, Moscow formally incorporated four regions of Ukraine—Donetsk, Luhansk, Zaporizhzhia, and Kherson—into the Russian Federation based on the results of controversial referendums.
Since then, Moscow has viewed all four regions as Russian Federation territory.
Kyiv and its Western allies, for their part, reject the legitimacy of the move, which they say amounts to the illegal annexation of territory by Russia.
Ukrainian officials have repeatedly pledged to recover all four regions, along with the Black Sea region of Crimea, by force of arms.
Crimea, which currently hosts Russia's Black Sea fleet, was incorporated into the Russian Federation in 2014 following a similar referendum.
Contents of Ankara Meet Still Vague 
Meanwhile, it remains unclear exactly what was discussed at a closed-door meeting between Russian and U.S. intelligence chiefs that took place this month in Ankara.
On Nov. 14, Central Intelligence Agency director William Burns held secret talks with Sergei Naryshkin, the head of Russia's foreign intelligence service, in the Turkish capital.
Although the meeting's agenda remains a mystery, it was the first known direct contact between top-level U.S. and Russian officials since the Russian invasion of Ukraine began in late February.
U.S. officials remain adamant that the tete-a-tete did not constitute any kind of "negotiation" pertaining to Ukraine.
After the meeting, a White House spokesperson quoted by Reuters stressed that Burns, a former ambassador to Moscow, had not discussed any "settlement of the war in Ukraine" with his Russian counterpart.
According to the spokesperson, the CIA chief was merely "conveying a message on the consequences of the use of nuclear weapons by Russia and risks of escalation to strategic stability."
But on Nov. 30, Russian deputy foreign minister Sergey Ryabkov, when directly asked about the meeting, said that Washington "portrays situations in a manner that suits its interests."
"We have several messages of substantial character on the part of U.S. high-ranking officials on what transpired in Ankara," Ryabkov said in an English-language interview with Russian media outlet Russia Today.
"In some important aspects," he added, "these messages are not exactly compatible with our knowledge of how this meeting went on and what was discussed there."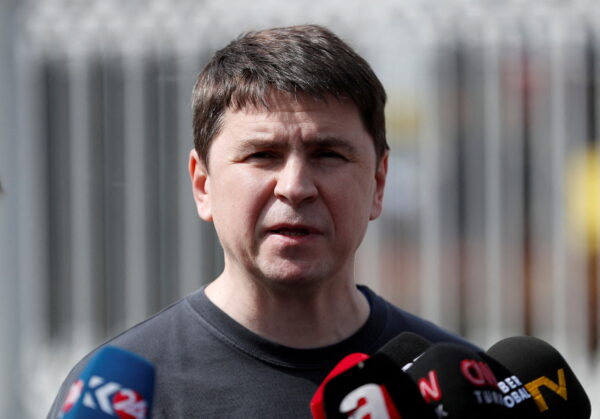 Kyiv Disputes Death Toll Claims
In a related development, Mykhailo Podolyak, an adviser to Ukrainian President Volodymyr Zelensky, has said that Ukraine's military had suffered between 10,000 and 13,000 dead since the conflict began.
"We have official figures from the general staff, we have official figures from the top command, and they amount to [between] 10,000 and 12,500 to 13,000 killed," Podolyak told Ukraine's Kanal 24 television channel on Dec. 1.
It was the first official casualty figure to be issued by Kyiv since August, when Ukrainian military officials put the number of slain Ukrainian troops at approximately 9,000.
Podolyak's assertion appears to have come in response to claims made one day earlier by European Commission (EC) President Ursula von der Leyen.
In a Nov. 30 video statement posted online, Von der Leyen stated that the number of Ukrainian military personnel killed during the conflict stood at "more than 100,000."
Within hours, however, the claim was stricken from the official record, with an EC spokeswoman stating that Von der Leyen's 100,000 figure had in fact referred to "both killed and injured."
Last month, U.S. Army General Mark Milley, chairman of the joint chiefs-of-staff, put the number of Russian troops killed and wounded at more than 100,000 since the conflict began.
He went on to state that Ukrainian forces had "probably" suffered a similar number of casualties.
Milley did not, however, provide any basis for his assertions.
In September, Russian Defense Minister Sergey Shoigu claimed that roughly 61,000 Ukrainian troops had been killed during the conflict.
Approximately 6,000 Russian troops, Shoigu added, had been killed in battle over the same period.
On Nov. 30, Oleksiy Arestovych, another Zelensky adviser, alleged that the Russian death toll was roughly seven times that of Ukraine's.
The Epoch Times was unable to verify claims by either side.
Reuters contributed to this report.