The magazine columnist who has accused former President Donald Trump of raping her sometime in the 1990s filed an updated lawsuit on Thanksgiving Day, the first opportunity people have to utilize a new law that was passed by New York legislators and signed by Gov. Kathy Hochul.
E. Jean Carroll, 78, submitted the 30-page updated complaint in federal court, where she wants to combine it with an ongoing defamation case against Trump.
The complaint changes the approximate year Carroll says she was raped, changing from roughly 1996 to 1997. It also adds language about the alleged assault leaving Carroll with "significant pain and suffering, lasting psychological harms, loss of dignity, and invasion of her privacy."
Carroll didn't come forward with her accusations until 2019.
The recent statement Trump made about the writer, the new filing says, "has only added to the harm that Carroll had already suffered."
"She completely made up a story that I met her at the doors of this crowded New York City Department Store and, within minutes, 'swooned' her," Trump said on his Truth Social platform in October. "It is a Hoax and a lie, just like all the other Hoaxes that have been played on me for the past seven years. And, while I am not supposed to say it, I will. This woman is not my type!"
Trump made the comment after a judge ordered him to sit for a deposition in the defamation case.
He ended up complying with the order, but the defamation case has been tied up in appeals courts as judges decide whether Trump is protected from legal claims for comments made while he was president.
"While I respect and admire individuals that come forward, this case is unfortunately an abuse of the purpose of this Act which creates a terrible precedent and runs the risk of delegitimizing the credibility of actual victims," Alina Habba, a lawyer for Trump, told The Epoch Times via email.
"As we have been saying since last summer when the Adult Survivors Act was passed, E. Jean Carroll intends to hold Donald Trump accountable not only for defaming her, but also for sexually assaulting her, which he did years ago in a dressing room at Bergdorf Goodman," Roberta Kaplan, a lawyer for Carroll, told news outlets in a statement. "Thanksgiving Day was the very first day Ms. Carroll could file under New York law so our complaint was filed with the court shortly after midnight."
Carroll said in the updated filing that Trump would not need to be deposed again because discovery in the defamation case has addressed "almost all of the issues relevant" to the new filing. Limited discovery for the new complaint includes a forensic psychologist who will testify about the psychological damage Carroll has suffered from the purported assault.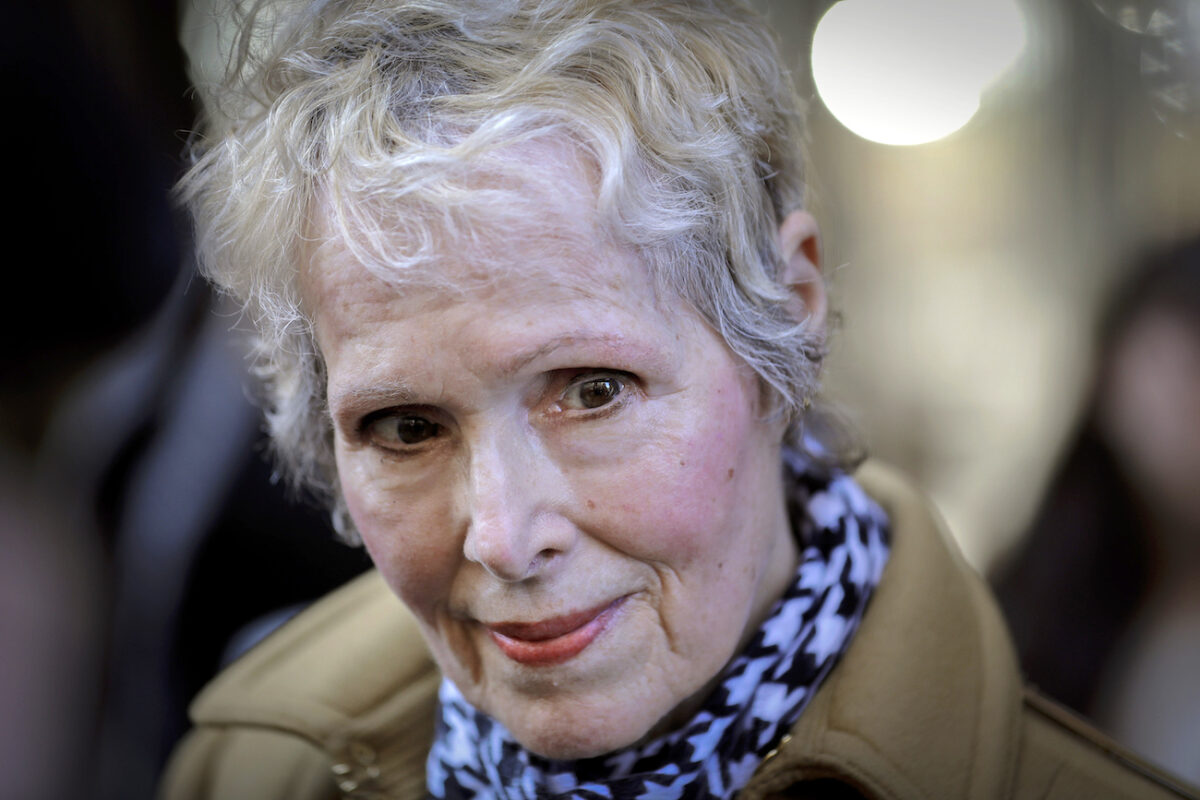 New Law
Previously, Carroll had been barred by state law from suing over the alleged rape because too many years had passed since the incident.
New York's new law, however, gives adult sex crime victims who missed deadlines associated with the statute of limitations a second chance to file a lawsuit. A window for such suits will open for one year, after which the usual time limits will be reinstated.
The New York Senate passed the Adult Survivors Act 62–0 in April. The New York Assembly passed it 140–3 the following month. Hochul, a Democrat, signed it into law on May 24.
"Today, we take an important step in empowering survivors across New York to use their voices and hold their abusers accountable," Hochul, who just won her first full term in office, said at the time.
"For too long, New York's outdated laws made it difficult for survivors of abuse to seek justice, causing too many to suffer in silence to avoid being re-victimized by an unforgiving legal process. The Adult Survivors Act recognizes that we have failed too many survivors, and finally gives them an opportunity to speak out, have their day in court, and hopefully find an opportunity for healing," state Sen. Anna Kaplan, a Democrat and one of the bill's sponsors, said in a statement.
The law was modeled off of a similar bill that only temporarily abolished the statute of limitations for claims regarding sexual abuse against children.
That law enabled thousands of victims to file claims, according to officials.
Hundreds of suits are expected to be filed under the new law.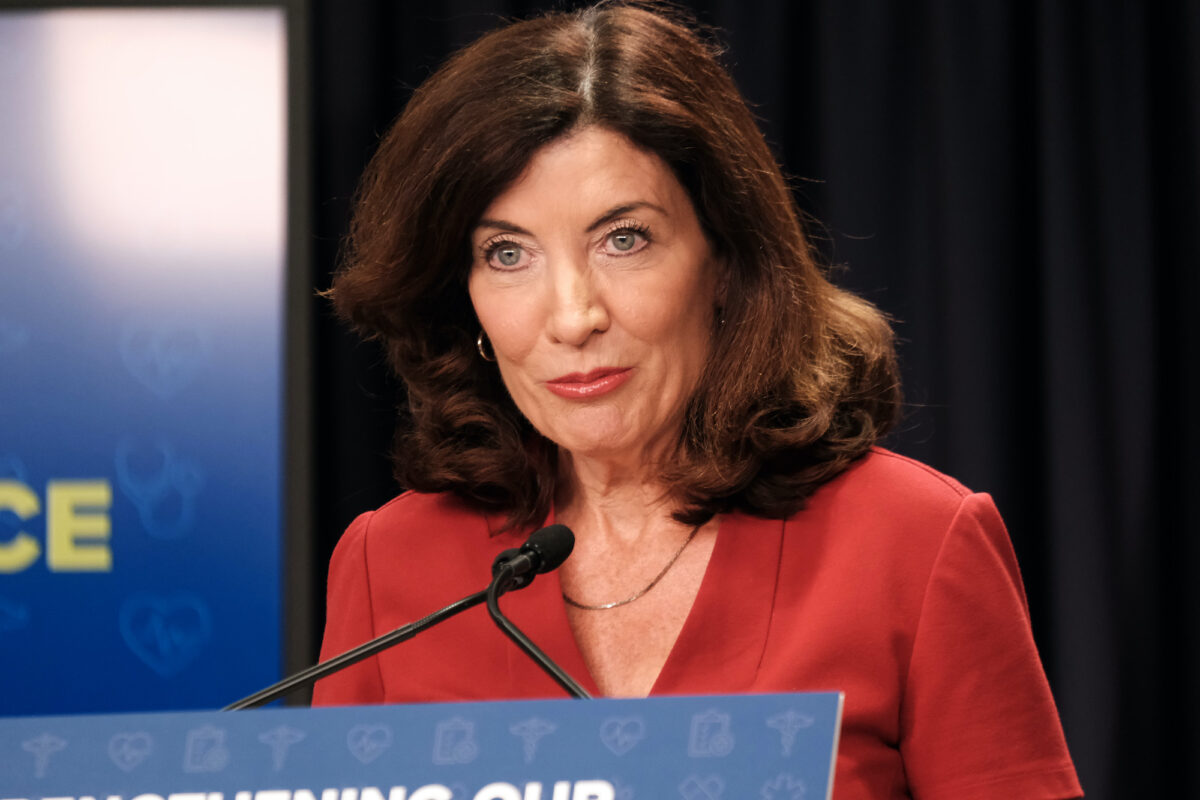 Potentially Fatal Flaw
Carroll's new ability to sue Trump for rape could help her sidestep a potentially fatal legal flaw in her original defamation case.
If the courts ultimately hold that Trump's original disparaging comments about Carroll's rape allegation were part of his job duties as president, she would be barred from suing him over those remarks, as federal employees are protected from defamation claims. No such protection would cover things he did prior to becoming president.
U.S. District Judge Lewis Kaplan, a Clinton appointee who presides over the defamation lawsuit Carroll filed three years ago, may decide to include the new claims in a trial.
Lawyers for Carroll have proposed folding the new complaint into the existing defamation case "given the significant factual overlap between the two cases." That would delay that case's trial date from Feb. 6 to April 10, they said.
Trump's lawyers in the defamation case said this week that they do not yet know whether they will represent him against the new allegations.
Attorney Michael Madaio, a lawyer for Trump, said at a recent hearing that the new allegations are significantly different than the original defamation lawsuit and would require "an entirely new set" of evidence gathering.
The Associated Press contributed to this report.