Former Vice President Mike Pence has reflected on the state of America in an interview with Fox News where he said the Democrats are using the Jan. 6 hearings to distract from their "failed agenda."
Pence noted that the Democrats were focused on the Jan. 6 hearings "at a time when we have inflation at a 40-year-high, gasoline prices more than doubled since we left office, a crisis at our southern border, war in Eastern Europe, a disastrous withdrawal from Afghanistan."
After spending time living in Indiana after leaving office, Pence said that these economic and national concerns are what people speak to him about.
"The issues that are bearing upon the American people are, as is often the case, not what Washington is focused on," he told Fox News during an interview before giving an economic policy speech in Chicago.
By contrast, Pence said he was "incredibly proud" that former President Donald Trump "delivered on national security, on border security, on the economy, on wages and income, and turning investment to the country, and conservatives to our courts."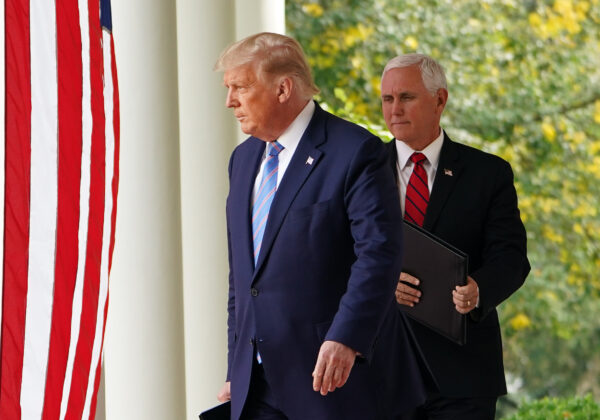 Pence shared thoughts on his relationship with Trump after the 2020 general elections, allegations of election fraud, and the "tragic" events at the U.S. Capitol on Jan. 6, 2021.
"January 6 was a tragic day, and I know we did our duty, but I will always be proud of our record," Pence said. "And I am not going to allow the Democrats to use that tragic day to distract attention from their failed agenda or to demean the intentions of 74 million Americans who rallied behind our cause."
The Democrat-led House panel that is investigating the events on Jan. 6, 2021, have accused Trump of being responsible for the violence that occurred.
Pence admitted that he "had concerns about voting irregularities" but had hoped the Supreme Court would have "taken up and considered the fact that a number of states had changed rules governing elections."
"But, ultimately, the courts passed on them, and the Electoral College certified the outcome, and I knew that my oath was clear," he added.
Pence has faced criticism for certifying the 2020 general election results from those who dispute the results.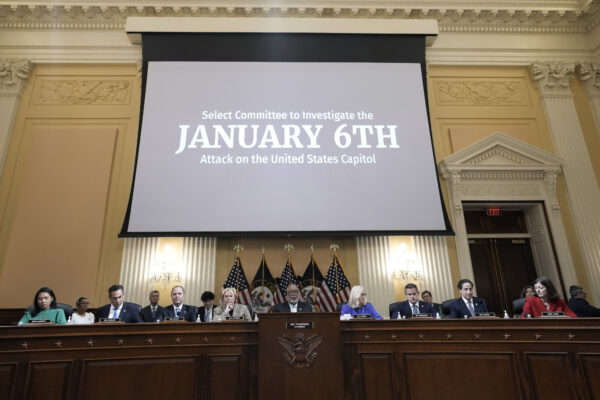 The former vice president admitted that he doesn't know if he and Trump "will ever see eye to eye on my duties on Jan. 6, but, in the aftermath of that tragic day, we sat down, and we talked through it. And then we rolled our sleeves up and finished the final weeks of our administration working together.
"And we parted very amicably. And we spoke in the months that followed us leaving office—we spoke with some regularity," Pence said. "And now, I think we've kind of gone our separate ways over the last year, but I'll always be proud of the record we created."
"We delivered for the American people," he added.
Pence related a Bible verse on keeping an "oath even when it hurts," to his "duties on Jan. 6," saying that "by God's grace," he knows he did his "duty that day, under the Constitution."
The former vice president said he was proud to serve alongside Trump, who he said, "literally got up every day and worked in the midst of an avalanche of hostile media, and the entire Russia hoax hanging over our administration—he never stopped fighting every day to deliver on the promises that we had made to the American people."
He avoided giving a straight answer about his ambitions for 2024, staying focused on the 2022 midterms. On that front, Pence took aim at President Joe Biden, accusing him of "embracing the politics of the radical left" and "wrecking" America.
"What's wrecking the American economy, what's weakening America at home and abroad is not Joe Biden's energy level, it's his agenda," Pence said.
"And in so many ways the radical left is driving the policies of this administration, but that's why I am absolutely determined to hold this administration accountable, travel the country … make sure we elect women and men to every level of office to offer a positive, conservative alternative, and why I think it is absolutely essential we win back state houses, the people's house and ultimately the White House."