U.S. gas prices dropped below $5 on June 17, alleviating pain at the pump for drivers across the nation after the average price per gallon hit an all-time high in the first half of this month.
"LIVE: WE DIVE UNDER FIVE! The national average has fallen back under $5 per gallon and stands at $4.99 per gallon. For the first time in 9 weeks, we are poised see a weekly DECLINE in average #gasprices," triumphally tweeted Patrick De Haan, an analyst at Gasbuddy on the afternoon of June 17.
Last week, the national average price of gas shot up roughly 25 cents last week, with gas prices hitting their peak of $5.016 on June 14, according to AAA.
DeHaan in two tweets on June 16, said that 44 out of 50 states were currently witnessing a short-term drop in gas prices in the weeks ahead, but that "no one should be in a rush to fill their gas tank," because the supply situation could easily shift.
The energy analyst predicted in his tweets that prices could drop back to a "national average of $4.75-$4.85/gal by July 4 if nothing changes."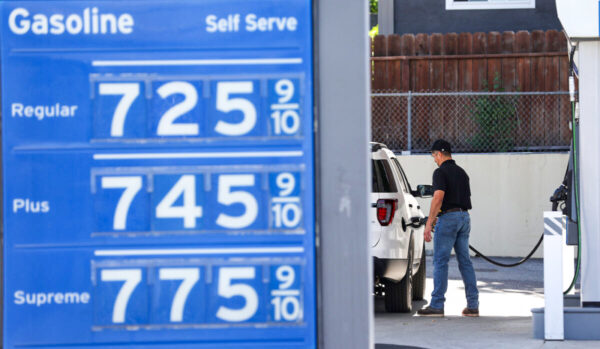 This good news comes amid fears over a central bank-induced recession after the Federal Reserve's move to crush rising inflation and potential stagflation earlier this week prompted a plunge in gas prices across the board.
The Fed had raised interest rates by 75 basis points on June 15 in an aggressive attempt to control rising prices.
On June 7, Treasury Secretary and former Fed chair, Janet Yellen, told Congress that there was not much the Biden administration could do to keep fuel prices from skyrocketing during the peak summer travel season.
"Given the global nature of these markets, it's virtually impossible for us to insulate ourselves from shocks like the ones that are occurring in Russia that move global oil prices," said Yellen, who claimed that "over the medium term, we absolutely need to move to renewables."
Regarding whether the administration should propose adding production incentives for domestic energy producers, she believed such a plan that would be "profitable" and that "the price system is working and provides incentives."
"During the pandemic, I think that oil producers didn't anticipate the strength of the recovery and the fact that oil prices would recover," she added.
"They certainly do have incentives now to increase oil production," said Yellen.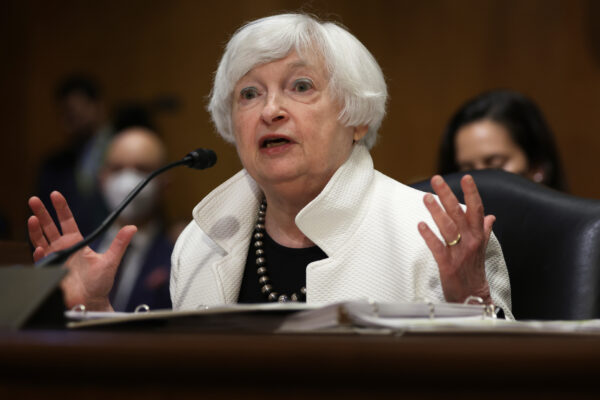 The war in Ukraine continues to put a shadow on oil and gas supplies coming from Russia, with Russian Deputy Prime Minister Alexander Novak, saying on June 17 that exports flowing from the country's refineries could fall 10 percent this year.
The European Union is suffering from severe energy shortages and needs to make up for loss of Russian oil and gas imports due to sanctions on Moscow.
The White House is still mulling a ban on U.S. crude exports to support the local market and fight high domestic gas prices.
The IEA said on June 15, that global oil supply will struggle to meet rising demand over the coming months, especially as demand is expected to grow as the Chinese market gradually reopens and will require more energy imports.
Libyan Oil Minister Mohamed Oun, told Bloomberg earlier this week, that the central government had lost control of most of its oil production and is now only pumping only about 100,000 bpd, most of which goes to energy export-dependent Europe.
Kazakhstan's Kashagan field is also expected to reopen at the beginning of July after being shut for maintenance, further alleviating the global shortages.
Meanwhile, West Texas Intermediate crude prices fell back below $110 JUne 17, but still remain above the Biden SPR plan levels.
The SPDR S&P Oil & Gas Exploration & Production ETF dropped 7.2 percent for an eighth day of declines, the worse set of losses since June 2020.
The S&P 500 Energy Index also fell 16 percent this week, on pace for its worst weekly decline since the start of the pandemic in March 2020.
"Market explainer- we're all watching oil plummet today, but only once the market closes do we see the first step of trickle down. Later today, racks, where stations buy fuel, will adjust their prices down based on what happened on markets today," tweeted De Haan.
"US wholesale gasoline down 56 cents/gallon over the past week. Retail will follow," agreed Ian Shepherdson, Chief Economist at Pantheon Macroeconomics in a tweet.
Lower fuel costs in the short-term will also mean lower retail prices, as easing at the pump will help truckers deal with painful diesel shortages.
While the energy market may be reacting positively to the new changes in Fed policy, the drop in prices may be short-lived, as the energy market continues to be tight due to non-stop demand, according to Bloomberg.