LAS VEGAS — Clark County Sheriff Joe Lombardo hopes that, for his 60th birthday, Nevadans will give him the keys to the office of the governor of their state.
He'll celebrate by going toe-to-toe with Nevada's incumbent Gov. Steve Sisolak (D). But making that birthday wish come true will be anything but a cakewalk.
Analysts have predicted the results of the general election on November 8 could be ultra-tight.
But on June 14, Lombardo tasted a sweet victory shortly after polls closed, to become the presumptive Republican nominee.
With 82 percent of the precincts reporting at 7:39 a.m. ET on June 15, Lombardo garnered more than 38 percent of the vote, ousting 14 Republican rivals.
Sisolak defeated his sole opponent in the Democratic primary with more than 88 percent of the vote in his bid for a second term.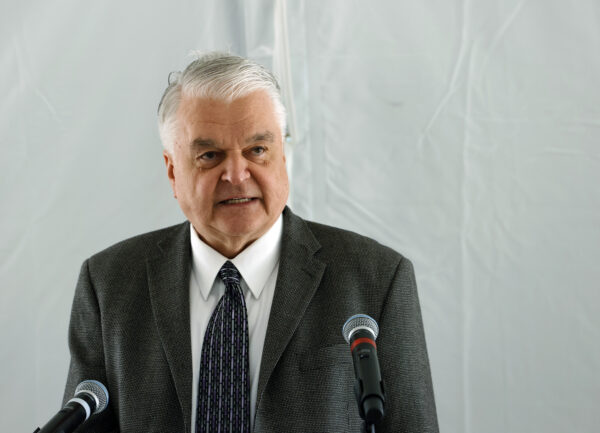 Lombardo and Sisolak square off now in a battle anticipated to be so close that some political forecasters have called it a toss-up, rather than predict a winner. Others have said the Democrat holds a slight advantage.
Polling of Nevada voters has suggested that either man could win.
Former President Donald Trump picked Lombardo as the best choice to unseat Sisolak. But the lawman had to duck a last-minute knock-out attempt by Joey Gilbert, a Reno attorney and former champion boxer.
Gilbert had appeared to be gaining in recent weeks, as he took on "establishment" Republicans in his first political campaign. He earned the endorsement of the Nevada Republican Party and secured a nod from U.S. Army Lt. Gen. Michael Flynn, national security advisor under Trump. Gilbert finished second behind Lombardo, with 27 percent of the vote as of Wednesday morning.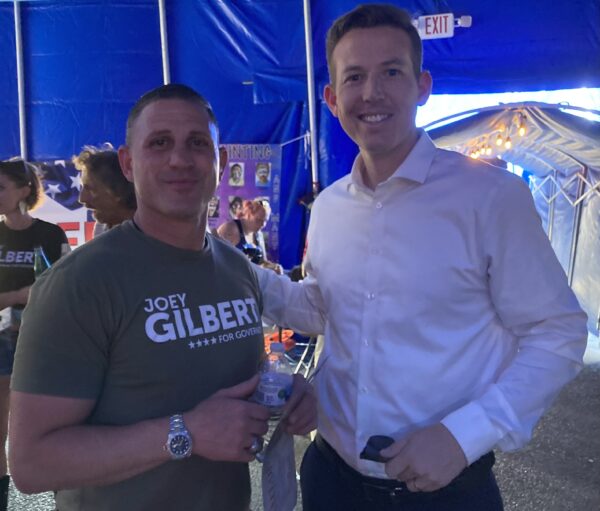 Despite the advantage of name recognition with Republican voters, former U.S. Senator Dean Heller, finished in distant third. Heller also has represented the state in Congress, and served as secretary of state of Nevada.
Official election results shouldn't be expected earlier than June 24, Jennifer Russell, spokeswoman for Nevada Secretary of State Barbara Gegavske, told The Epoch Times.
"There is no way we will have results on Tuesday night," Russell said in an email. "Per statute, counties have until June 18 to count mail ballots, two additional days for signature cure, then the provisional counting takes place. The counties have until June 24 to canvass the results."
Nevada has 1.82 million active voters, according to a report by the secretary of state's office. At the end of May, there were 603,308 Democrats and 544,4406 Republicans.
There were nearly as many voters registered as Nonpartisan, totaling 526,029. So to win, a candidate likely will have to curry favor with that group.
There also were 80,195 Independent Americans, 16,666 Libertarians, and 50,454 others listed as active Nevada voters.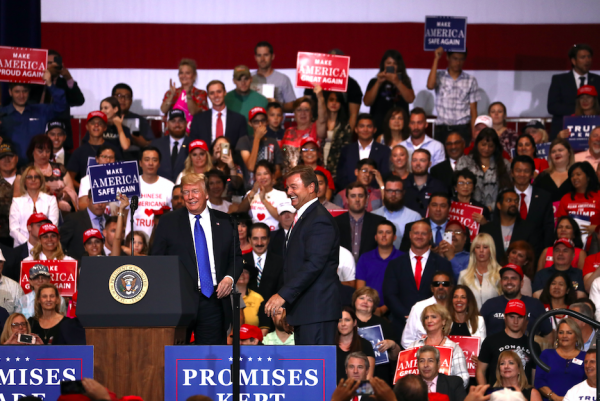 By the end of early voting, 102,468 Nevadans had voted in person, according to a report from the Office of Secretary of State Barbara Cegavske. And 228,556 had returned ballots by mail. All Nevadans receive a mail-in ballot unless they submit a form to opt out.
In the final week of early voting, more than twice as many Republicans turned out to vote than Democrats. Republicans made up 62.4 percent of those voting in person in the final opportunities before Election Day, and 30.3 percent were Democrats. The remaining 7.3 percent were registered with other party affiliations and voted on ballots with nonpartisan races only.
Democrats mailed in more ballots, though, accounting for 46.2 percent of those delivered in the second week. Republicans' ballots made up 35.4 percent of those received, and 18.4 of those ballots were from voters participating in only nonpartisan contests.
Early voting in person ended June 10. Voters planning to return ballots by mail had until June 14 to have the envelopes postmarked.