LAS VEGAS — Trump-endorsed U.S. Senate candidate Adam Laxalt has survived an unexpected challenge to win the Republican primary in Nevada.
With 83 percent of the precincts reporting at 7:27 a.m. p.m. ET on June 15, Laxalt received 56 percent of the vote.
As expected, incumbent Sen. Catherine Cortez Masto (D-Nev.) easily dismissed her three Democrat challengers to earn a shot at a second term. She received more than 90 percent of the vote.
Laxalt and Cortez Masto will face each other in the general election on November 8. Four other candidates qualified to be on the ballot in November: a Libertarian, a member of the Independent American Party, and two Independents.
The match-up between Laxalt and Cortez Masto already intrigues analysts, who currently project it as a race too close to predict. Some disagree, but only slightly, saying the race is competitive, but tilts slightly in favor of the Democrat.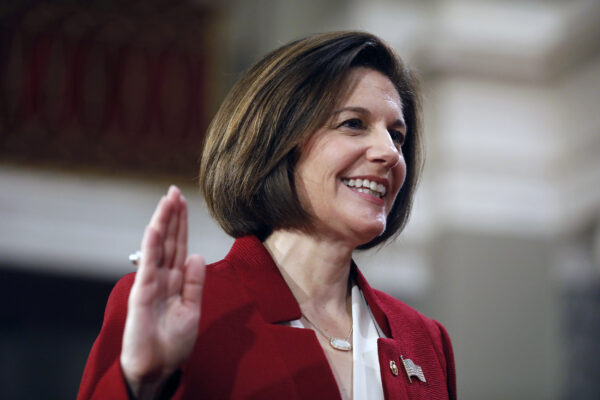 RealClearPolitics was one of those calling the race a toss-up. Of the two most-recent polls considered, one conducted April 2-6 suggested Laxalt could best Cortez Masto by three percentage points. Another conducted April 1-9 predicted the incumbent finishing ahead by eight points.
Laxalt, a former state attorney general, fended off seven Republican rivals with the help of an endorsement by former President Donald Trump.
A host of other pro-Trump influencers, including Donald Trump, Jr., touted Laxalt as the best Republican choice to take on Cortez Masto. They sang his praises at a campaign event at a country bar in Las Vegas four days before Election Day.
Laxalt, an Iraq war veteran, faced a surge recently by Texas transplant Sam Brown, a retired captain in the U.S. Army, who nearly burned to death in an explosion while serving in the Afghanistan War.
Brown, backed by the Nevada Republican State Committee and financial support from more than 40,000 individual donors, had nearly closed a large polling deficit in the campaign's final month.
In the end, Laxalt's name recognition with Republican voters likely helped topple the political newcomer's grassroots insurgency. Laxalt's father was the late Sen. Pete Domenici (R-N.M.), and his grandfather was the late Sen. Paul Laxalt (R-Nev.).
Laxalt's political experience and family history also likely helped him rake in more than $5.8 million to Brown's impressive $3.93 million in campaign funds raised.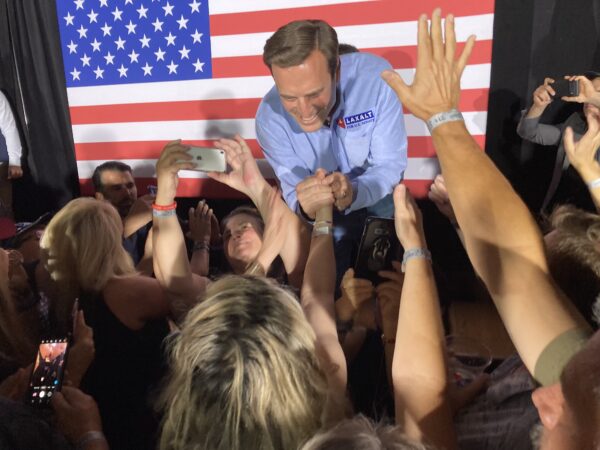 Meanwhile, Cortez Masto raised $25.3 million, according to a report on the finances of the three campaigns by the nonprofit OpenSecrets.
When it comes to outside money, the liberal Senate Majority PAC spent the most, pouring more than $1.7 million into supporting Cortez Masto, according to OpenSecrets. The top donor to that political action committee, Majority Forward, gave $14.3 million. That organization's website says it was "created to encourage full participation by voters in our election process" and works with the Senate Majority PAC "to elect candidates whose policies represent the goals of the majority of Americans who want to move our country forward."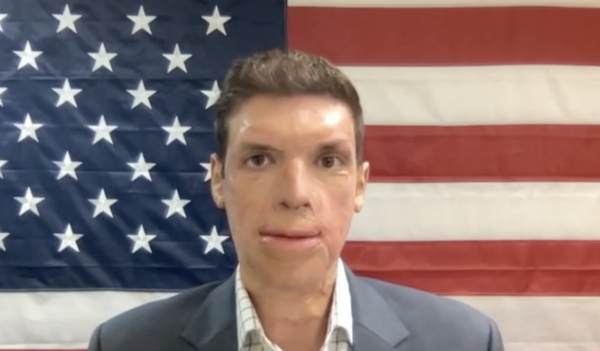 Whether Laxalt's conservative platform will resonate with Nevada voters across the board remains to be seen. He has been critical of Cortez Masto's unwavering support of the policies of President Joe Biden, especially those he's blamed for the tanking U.S. economy.
Pro-life Laxalt has said he'd work to defend parents' rights, trim burdensome business regulations, secure the border, oppose amnesty for immigrants entering the country illegally, and fight the decline of law and order.
He's indicated that Big Tech companies should be reined in if they continue censoring speech and affecting election outcomes. And he's said he'd fight to protect the Senate filibuster rule.
Cortez Masto highlighted some of her policy stances on social media the week before the primary. Protecting easy access to abortions appeared to be at the top of her to-do list.
"Americans should be able to get the health care they need, but if SCOTUS overturns Roe v. Wade, abortion access across the U.S. will be in jeopardy," she wrote in a post on Twitter on Monday. "Abortion is protected in Nevada today, but this constitutional right is vulnerable to attack everywhere."
The day before, she wrote on Twitter, "A woman's right to choose what's best for her health, her future, and her family's well-being should not be up for debate. I will continue to stand up for reproductive freedom for all Americans and protect this fundamental right."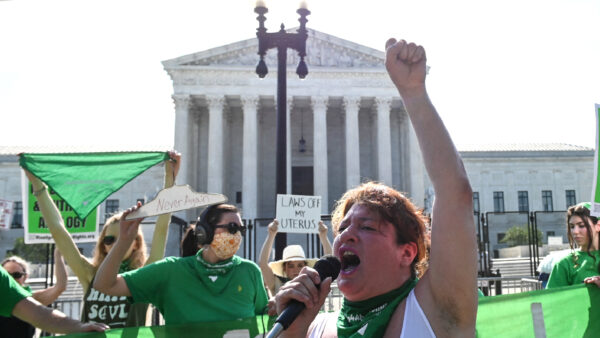 She signaled solidarity with the Biden Administration's move to end COVID-19 testing for passengers arriving in the U.S. from overseas.
And she wrote that she "worked to fix it" when "federal red tape stalled" the operations of a biofuel plant in Nevada that converts household trash into "net-zero carbon transportation fuel," a highlight that makes Nevada a "leader in clean energy."
Lowering drug prices for seniors and, in doing so, saving "taxpayer dollars without stifling innovation" also is a priority.
"Medicare needs the power to negotiate drug prices," she wrote in a post. "I've been working in the Senate to get this done, and I won't stop until we do."
And, she said she was working to "combat food insecurity in my home state."
Official election results aren't expected for two weeks, said Jennifer Russell, public information officer for the office of Nevada's Secretary of State.
Nevada law gives the state's 17 counties until June 18 to count mail-in ballots, two additional days to check signatures, and four more days to canvass the results, Russell wrote in an email to The Epoch Times.