Incumbent Gov. Henry McMaster decisively defeated lone challenger Harrison Musselwhite in South Carolina's Republican gubernatorial primary on June 14. He will face Democrat Joe Cunningham, who won the Democrat primary, in the general election in November.
With 73 percent of the votes reported at 10:15 p.m. ET on June 14, McMaster received 83.6 percent of the vote.
Cunningham, a former congressman, topped state Sen. Mia McLeod in the Democratic gubernatorial primary.
Cunningham tallied 56 percent of the vote with 63 percent of the votes reported as of 10:16 p.m. ET.
Endorsed by Donald Trump, the 75-year-old McMaster is the oldest person to hold the governor's seat in South Carolina. Longevity is apparently a family trait as McMaster's father retired from his law firm when he was 99 and tried his final case when he was 93.
If McMaster wins in November and completes his second full term, he would also become the state's longest-serving governor.
In South Carolina, governors can only serve two four-year terms. If McMaster prevails in the general election, he will have the opportunity to record 10 years in the state's top office.
McMaster was lieutenant governor when governor Nikki Haley resigned to take a job in President Donald Trump's administration in 2017. McMaster filled the final two years of Haley's term before he was elected in 2018.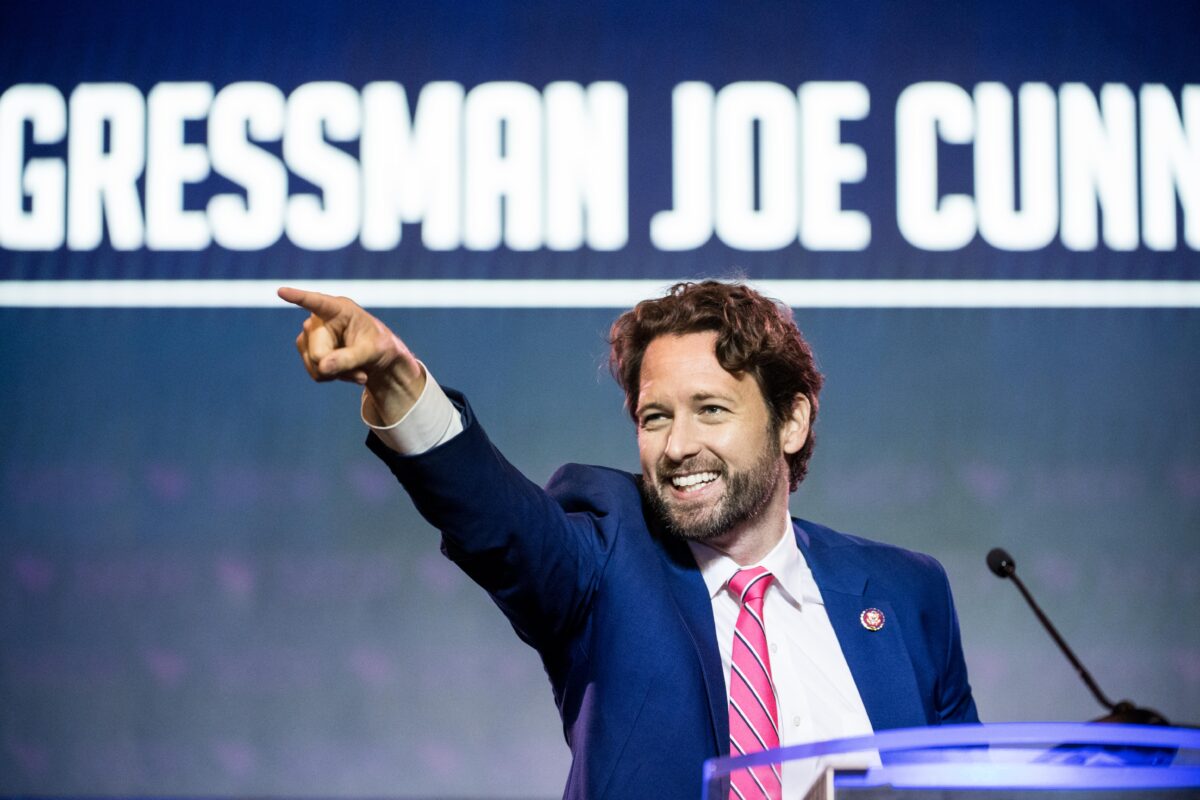 In the Democratic gubernatorial primary field, Cunningham and McLeod were joined by health care administrator Carlton Boyd, barber and musician Calvin "CJ Mack" McMillan and Vietnam veteran and former postal worker William H. "Cowboy" Williams.
Cunningham raised $1.8 million compared to McLeod's $500,000.
The 40-year-old Cunningham, who is a proponent of legalizing recreational marijuana and sports gambling, has touted his youthfulness compared to McMaster.
He has called McMaster "a governor of the past" and added that "we need a governor of the future."
At a Democratic primary gubernatorial debate last week, Cunningham criticized McMaster for signing a bill into law that bans biological boys who are transgenders from playing girls' sports.
"You think about McMaster," Cunningham said, "What a big man to pick on little kids."
Abortion is another hot-button topic in South Carolina. If Roe v. Wade is overturned, the state voted to implement a six-week abortion ban.
McMaster signed the bill into law, and it was swiftly blocked by a federal court and was sent to the US Supreme Court for a decision.
When the draft opinion indicating that Supreme Court justices were favoring a reversal of Roe v. Wade was leaked, Cunningham aired an ad that said, "The stakes in this election could not be higher because these health care decisions should be between women and their doctors."
Predictably, McMaster and Cunningham have differing viewpoints about gun control. McMaster is endorsed by the National Rifle Association and signed a law last month that allows South Carolina residents to openly carry firearms.
During last week's debate, Cunningham said that "our gun violence is out of control" and boasted about his record of helping pass gun control legislation through the US House.
Cunningham will face a difficult challenge in the general election. A Democrat has not been elected governor in the state since 1998, and no Democrat has prevailed in a statewide race since 2006.
In South Carolina, Republicans control both chambers of the state legislature, both U.S. Senate seats, and six out of the seven congressional seats.