Enveloped by temperatures that topped 100 with a heat index of 110, South Carolina voters headed to the polls on June 14 to determine who will advance past the primary.
Two races that have generated significant national media attention. The Republican Congressional primaries in the neighboring First and Seventh Congressional Districts feature incumbents Rep. Nancy Mace (R-S.C.) and Rep. Tom Rice (R-S.C.). Former president Donald Trump is determined to unseat both of the incumbents with his endorsed candidates, Katie Arrington and state Rep. Russell Fry.
South Carolina saw more than 100,000 participate in early voting, and board of elections officials expected a large turnout on primary election day. In parts of the state, storms passed through in the late morning, slowing the traffic, but volume was expected to pick up again in the afternoon when the inclement weather cleared.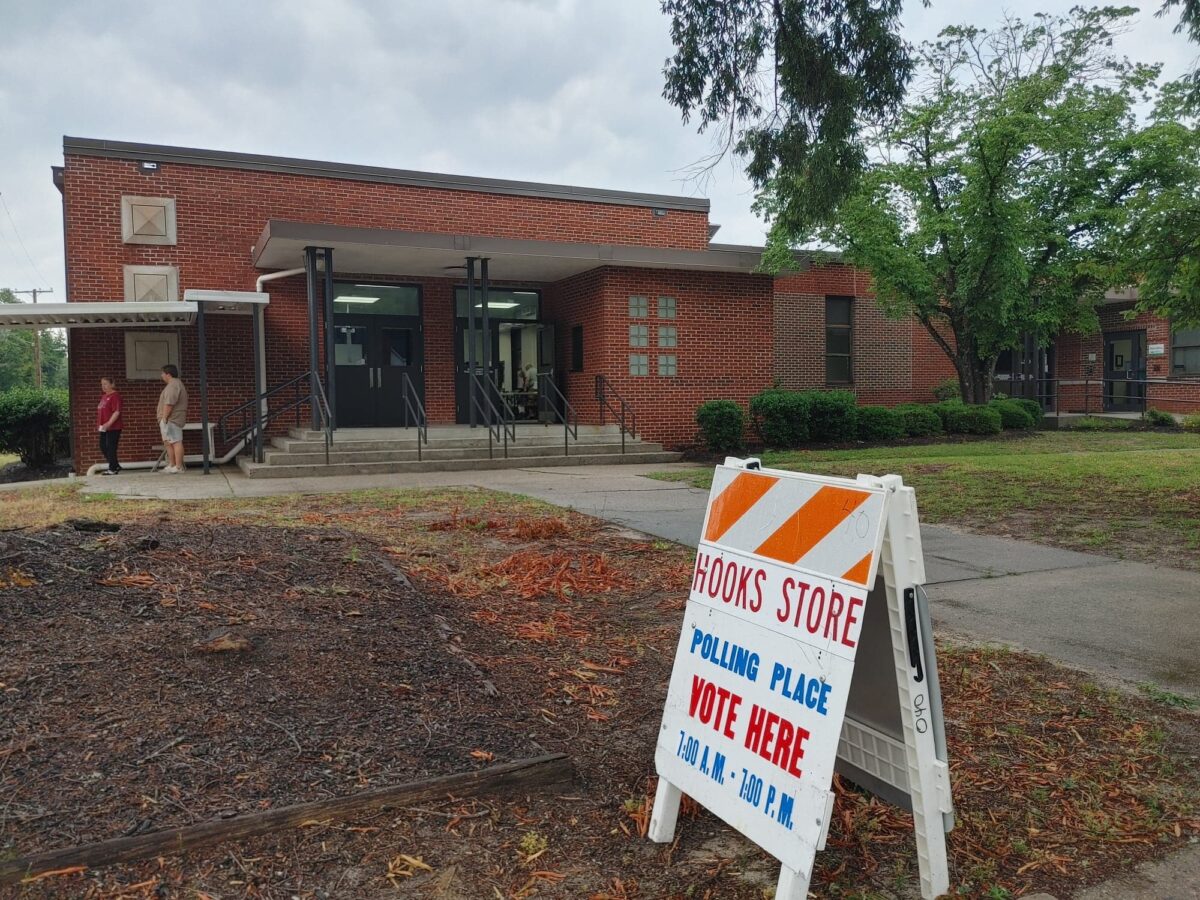 Outside the voting precinct at Hook's Store in West Columbia, a poll worker said they were busy in the initial hours after the doors opened, but heavy rainfall allowed him to take a break.
West Columbia is four miles from the state capital, Columbia, where Republican Gov. Henry McMaster is seeking another term. He is projected to easily defeat challenger Harrison Musselwhite, who is chairman of the Greenville County Republican Party legislative committee.
Joe Cunningham, a former congressman, and state Sen. Mia McLeod, are the frontrunners in the Democratic gubernatorial primary.
Carlton Boyd, Calvin McMillian, and William Williams are also seeking the Democratic gubernatorial nomination.
Cunningham was defeated in his U.S. House re-election bid in 2020.
The winner will face a difficult challenge in the general election. A Democrat has not been elected governor in the state since 1998, and no Democrat has prevailed in a statewide race since 2006.
Rep. Jim Clyburn (D-S.C.) represents South Carolina's Sixth Congressional District, which includes a portion of Columbia and stretches southeast all the way to parts of Charleston.
Dubbed a "kingmaker" in Democratic party politics because of his successful track record of supporting and campaigning for candidates nationwide, Clyburn is the House majority whip.
Michael Addison and Gregg Marcel Dixon are running against Clyburn in the Sixth Congressional District Democrat primary. Clyburn first took office in January 1993 and is expected to prevail on June 14 and then in November against Duke Buckner or A. Sonia Morris, candidates in the Republican primary.
The Two Top Races
Trump's 76th birthday is June 14, and last week he posted on Truth Social asking South Carolina voters to deliver him a "beautiful, beautiful" present with defeats of Mace and Rice.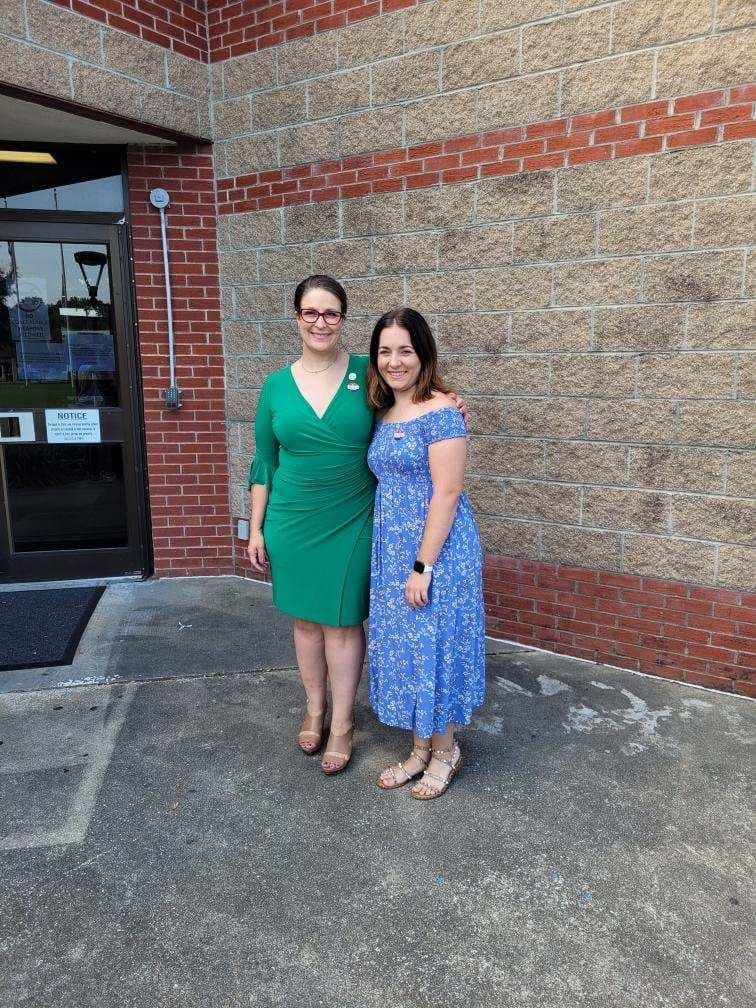 In Summerville, S.C., Lynz Piper-Loomis was accompanied by her 19-year-old daughter Shyann Loomis. They voted for Arrington.
A month ago, Piper-Loomis envisioned casting a ballot for another candidate–herself. The Republican primary featured three candidates until the debate on May 23. While answering the opening question, Piper-Loomis expressed her support for Arrington, removed her microphone, and exited the stage and the race. She has campaigned for Arrington since.
"Our campaign created a loyal grassroots movement that inspired people to get involved, which is one of our original goals," said Piper-Loomis, an entrepreneur and conservative activist who plans to announce her next endeavor this summer. "We saw that our polling numbers were not what we wanted them to be, and Katie and I share the same viewpoint on many issues, so I stepped out and directed support to her."
"Katie and I unified," Piper-Loomis added. "She is America First, and Nancy Mace is not a conservative."
From 2016 to 2018, Arrington represented South Carolina's 94th House District.
In 2018, she defeated sitting congressman and former governor Mark Sanford in the Republican primary before losing in the general election to Cunningham. It was the first time a Democrat House candidate prevailed in the district since 1978.
Bolstered by Trump's support, Mace unseated Cunningham in 2020. Mace voted to certify Joe Biden's victory in the 2020 presidential election and has frequently blamed Trump for the Jan. 6, 2021, U.S. Capitol breach.
This led Trump to give Arrington his stamp of approval to unseat Mace.
"She turned her back on [former] president Trump, and that is not what a conservative does," Arrington said at the May 23 debate. "She read the room wrong. She thought this district was a moderate district, and we are not."
Polls have shown mixed projections. Piper-Loomis believes that the majority of her supporters will vote for Arrington, and that could shift the race.
"This is an election that will make America and restore her or will finish breaking the country and we will have to rebuild it from the ground up," Piper-Loomis said. "We have a uniparty in the House, and Nancy Mace is a part of that. Just because you are a Republican does not translate to being a conservative."
'Not About Trump'
Kevin Hennelly is chairman of the Beaufort County Republican Party, which is part of the 1st Congressional District.
He is unsure who will prevail between Mace and Arrington, but he says that data indicates this is "not a race about Trump."
"Early on, straw polls we conducted showed that this race is not about Trump," Hennelly told The Epoch Times. "He is definitely a factor, but it is not just about him.
"Results from our straw polls showed that voters believe that the America First platform is what is most important," Hennelly added.
Arrington overwhelmingly won the straw polls in Beaufort County, Hennelly said.
Mace served as a state representative in South Carolina's House of Representatives from 2018 to 2020 before earning her current seat in the First Congressional District.
Beaufort County is more conservative now than it was when Mace was elected in 2020, according to Hennelly.
Arrington is confident that redistricting adjustments will help her in the primary and, if she wins on June 14, the general election.
The 1st Congressional District's new map now extends further inland to the north, which has created a district where Republicans have a 17-point advantage, up from a 14-point advantage on the old map, according to FiveThirtyEight.
Rice is seeking a sixth term representing South Carolina's 7th Congressional District. He has doubled down on his criticism of Trump in a district that backed the former president with 58 percent of the vote in 2016 and 58.8 percent in 2020.
Rice was one of 10 House Republicans who voted to impeach Trump for allegedly inciting the Jan. 6 incident at the U.S. Capitol.
In the interview on ABC News' "This Week" on June 5, Rice called his decision "the conservative vote" and said, "I did it then. And I would do it again tomorrow."
He added that "it's never the wrong time to do the right thing" and that "I don't think it will cost me my election, but if doing the right thing costs me my election, then I'll wear it like a badge."
Rice was first elected in 2012 and faces a crowded field of six challengers, including Trump-endorsed state Rep. Russell Fry, who has led in multiple polls.
Fry, who is backed by Trump, told supporters at a Monday rally that he is a "committed, America First conservative," and that Rice "has forgotten who sent him to Washington and where he came from."
'Unforgivable'
At a debate in Florence last month, Richardson said Rice's vote was unforgivable.
"You were hoping that people would forget and you were hoping people would forgive," he said. "I'm here to tell you tonight they have not forgotten and they have not forgiven."
In May, McMaster signed an election reform bill into law that replaced the former in-person absentee voting with a two-week early voting option.
As of June 10, more than 100,000 South Carolina voters had cast their primary election ballots in the new early voting window, according to the State Election Commission.
Horry County boasted the highest turnout of early voters with 11,618.
Horry County Republican Party chairman Roger Slagle told The Epoch Times that Trump is highly respected in the district, but that won't automatically translate to a victory for Fry on June 14.
When Trump was in the Oval Office, Rice voted with the president 94 percent of the time.
Fry touts a conservative voting record, but the American Conservative Union gave him a 75 percent rating for 2021.
"Tom Rice voted to impeach Trump, but a lot of Trump supporters are still scratching their head over his endorsement of Russell Fry because Fry does not have a conservative voting record," Slagle said.
In South Carolina, the top two candidates meet in a head-to-head runoff on June 28 if the leading candidate does not get more than 50 percent of the primary votes
While the Trump-centered battle between Rice and Fry has dominated the headlines, there could be a surprise when results are announced.
Horry County Republican Party hosted a candidates' forum in May. Rice and Fry did not attend, but the five remaining candidates did, and Dr. Garrett Barton decisively won the straw poll of more than 300 attendees.
Barton,35, and his wife, Dr. Kinzie Barton, are family physicians in Cheraw, a small town in Chesterfield County.
His staunch America First platform centers around bolstering the border to address the fentanyl and human and sex trafficking crises. Barton recently visited the Arizona-Mexico border.
If elected, Barton promised to continue Trump's "groundbreaking and desperately needed" health care reform.
"He broke through partisan politics by reducing prescription costs, pushing for price transparency, allowing Americans to access better doctor coverage across rural America, and led improvements to our veterans' health care choices," Barton told reporters in May. "We have to keep building on these historic changes to our health care system."