The U.S. Capitol Police (USCP) on June 13 undermined a claim from the House of Representatives panel investigating the Jan. 6, 2021, breach of the U.S. Capitol.
Rep. Barry Loudermilk (R-Ga.) led a group of 15 people briefly into the Rayburn Building on Jan. 5, 2021, with the group spending about five minutes at exhibits in the basement of the Cannon House Office Building, USCP Chief Thomas Manger said in a letter obtained by The Epoch Times.
But the group did not appear on surveillance footage from tunnels leading to the Capitol, Manger said, adding that "there is no evidence that Representative Loudermilk entered the U.S. Capitol with this group on January 5, 2021."
The Rayburn and Cannon buildings house offices of members of Congress.
In May, Reps. Bennie Thompson (D-Miss.) and Liz Cheney (R-Wyo.) accused Loudermilk of leading "a tour … through parts of the Capitol complex" one day before the Capitol was breached. They said unspecified evidence they reviewed "directly contradicts" claims from Republicans on the House Administration Committee that no tours or large groups were conducted in the days leading up to the breach.
"As I've said since the Jan. 6 Committee made their baseless accusation about me to the media, I never gave a tour of the Capitol on Jan 5, 2021, and a small group visiting their congressman is in no way a suspicious activity," Loudermilk said in a statement on Tuesday. "Now the Capitol Police have confirmed this fact."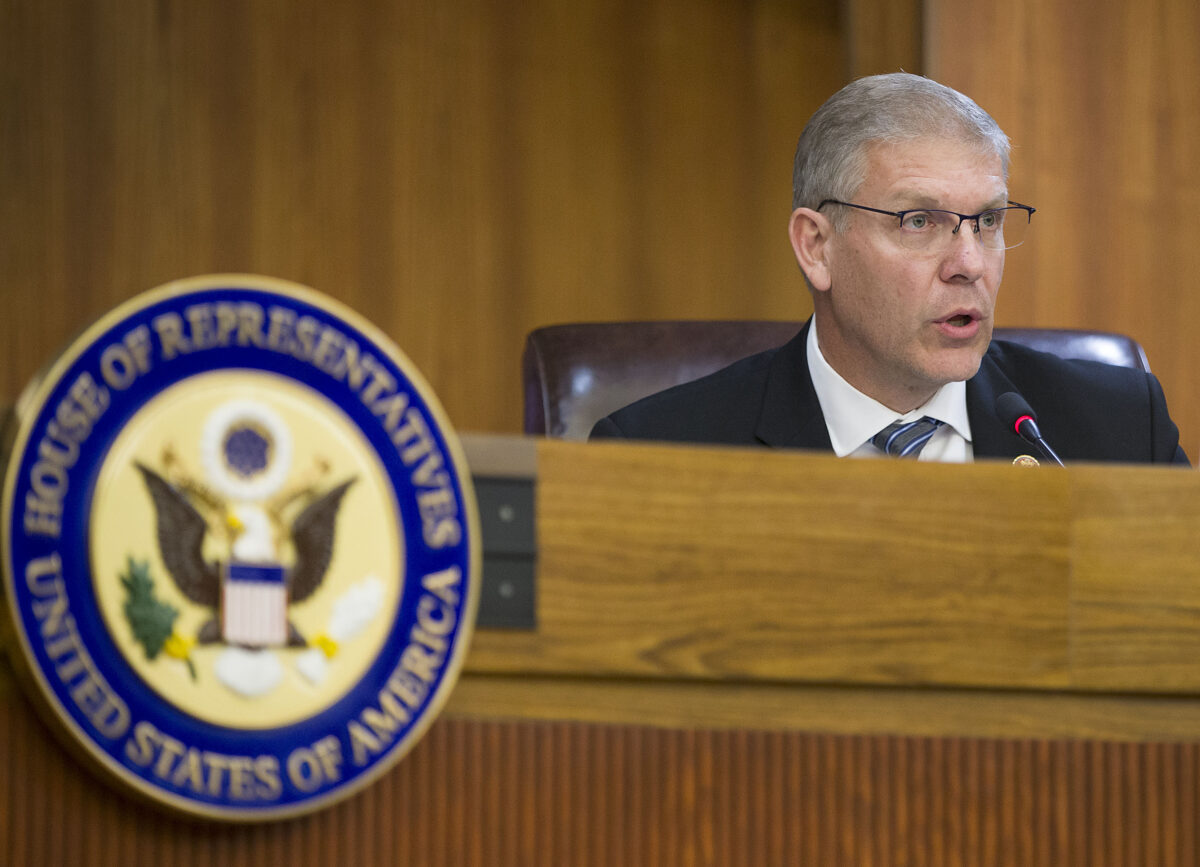 A spokesperson for the panel, which Thompson chairs and Cheney is the vice-chair of, did not respond to a request for comment.
Rep. Rodney Davis (R-Ill.), the top Republican on the House Administration Committee, had previously urged the USCP to "immediately and without delay" release all video footage from the Capitol on Jan. 5, 2021, noting the accusations against Loudermilk.
Davis said Republican staff members reviewed all the footage and had confirmed that no such tours occurred.
Davis said that he would release the footage himself if the USCP did not release the footage "in a timely manner."
Manger did not mention the request for the videos but said that Loudermilk separated from the group while the group was examining the exhibits and exited the Cannon building alone.
At the time, USCP officers were stationed at the tunnels leading from the building to the Capitol and were only letting members of Congress through, or people accompanied by a member.
"We train our officers on being alert for people conducting surveillance or reconnaissance, and we do not consider any of the activities were observed as suspicious," Manger said.