The Supreme Court of Pennsylvania has quietly dismissed Republicans' application to overturn a lower state court's order requiring that absentee and mail-ballots that lack a date handwritten by the voter be counted.
Pennsylvania was a hotbed of election-related litigation during the 2020 presidential election. Although former President Donald Trump won the state in 2016, President Joe Biden won it in 2020, according to official results.
Barring any unforeseen future developments, the ruling means that even though Pennsylvania law requires that ballots that arrive without a signed, dated declaration from the voter are to be discarded, such ballots will be counted in upcoming elections.
The ruling came June 10 as the court accepted former hedge fund CEO David McCormick's request to discontinue litigation still pending before the court after he narrowly lost a Republican primary contest for a Pennsylvania seat in the U.S. Senate seat against celebrity heart surgeon Mehmet Oz. McCormick conceded the race to Oz on June 3. After a recount, state election officials declared Oz the winner by 951 votes on June 8.
In granting McCormick's application to withdraw, the Supreme Court of Pennsylvania made the following order: "In addition, upon consideration of the Application to Vacate Memorandum Opinion and Order of June 2, 2022, (Application to Vacate) filed by Oz [and his campaign], in which [Republican National Committee and the Republican Party of Pennsylvania] join, and the answer filed by the [Acting] Secretary [of the Commonwealth, Leigh Chapman], the Application to Vacate is DENIED."
The June 2 order was by President Judge Renee Cohn Jubelirer, a Republican who sits on a lower court, the Pennsylvania Commonwealth Court. In a 40-page memorandum opinion (pdf), Jubelirer laid out the legal issue.
She wrote: "Sections 1306(a) and 1306-D(a) of the Pennsylvania Election Code provide, respectively, that, after an elector marks their ballot and secures it in the secrecy envelope, the elector is to place that envelope into a second envelope (outer or exterior envelope) on which, among other things, is printed a 'declaration of the elector' which '[t]he elector shall then fill out, date and sign' … Whether ballots can be counted that do not contain a handwritten date on the outer envelope as described in these sections is the issue."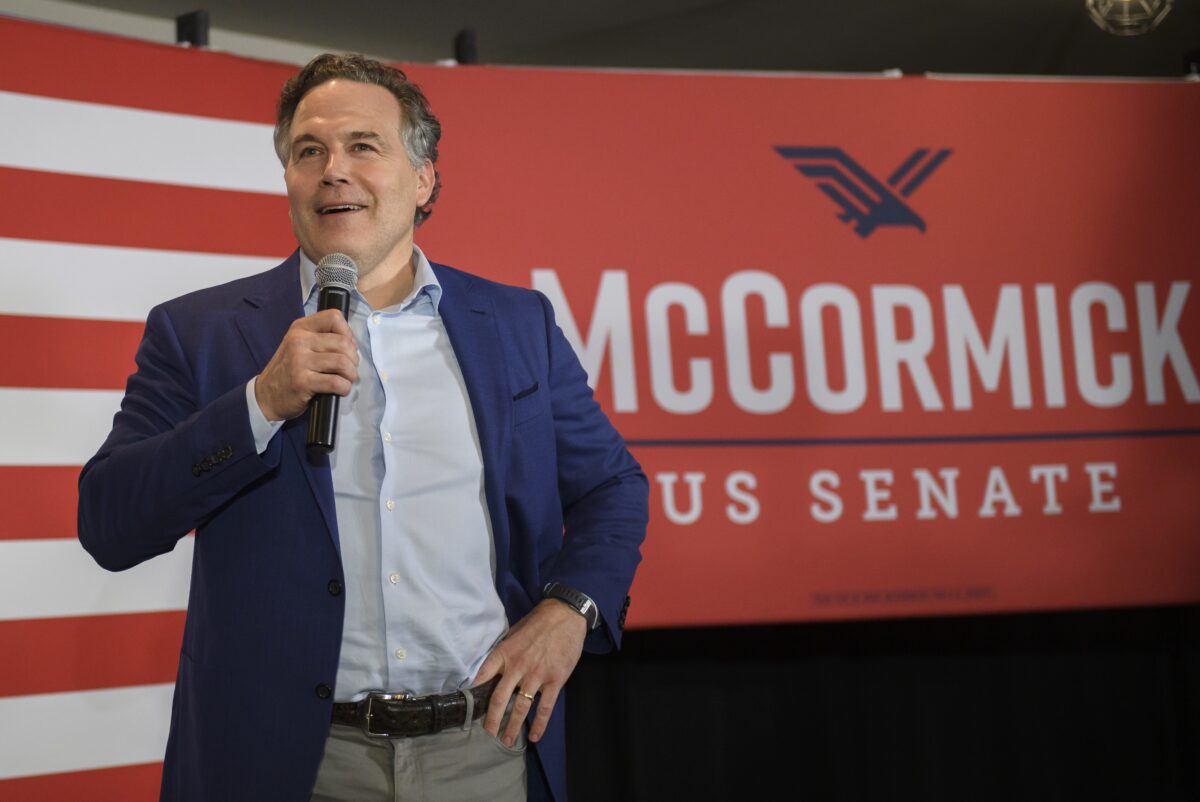 Republicans have a history of insisting that state election laws be enforced strictly.
The Republican Party of Pennsylvania wrote on Twitter on May 23 that the state party would support whoever wins the Senate primary, but "we absolutely object to the counting of undated mail-in ballots. Pennsylvania law and our courts have been very clear that undated ballots are not to be counted. We have worked hard towards restoring confidence in our elections, and we call upon everyone to respect, uphold and follow the clear law on this issue."
But McCormick went in the opposite direction, asking the Commonwealth Court to declare that absentee and mail-in ballots received on time but lacking the required dated declaration from the voter be counted. McCormick argued that Pennsylvania's dating provisions were unenforceable under both state and federal law.
The Republican National Committee and the Republican Party of Pennsylvania argued in the case that the dating provisions serve a necessary purpose. Including a date on the exterior envelope "provides proof of both when the voter cast his or her ballot and whether the voter completed the ballot within the proper timeframe. Including a date also prevents fraudulent backdating," Jubelirer wrote, explaining the Republican argument.
Jubelirer concluded that McCormick and his campaign "established that they are likely to succeed on the merits," and this conclusion "weighs heavily in favor" of their request for an injunction requiring election officials not to discard ballots lacking the required date.
The state's "Election Code should be liberally construed so as not to deprive electors of their right to elect the candidate of their choice. The power to throw out a ballot for minor irregularities should be used very sparingly, and voters should not be disenfranchised except for compelling reasons."
Jubelirer ordered election officials "to segregate the ballots that lack a dated exterior envelope" from those with a properly completed dated declaration and report two vote tallies to Chapman, who as chief election officer would presumably make a decision later about which ballots to include in the official count.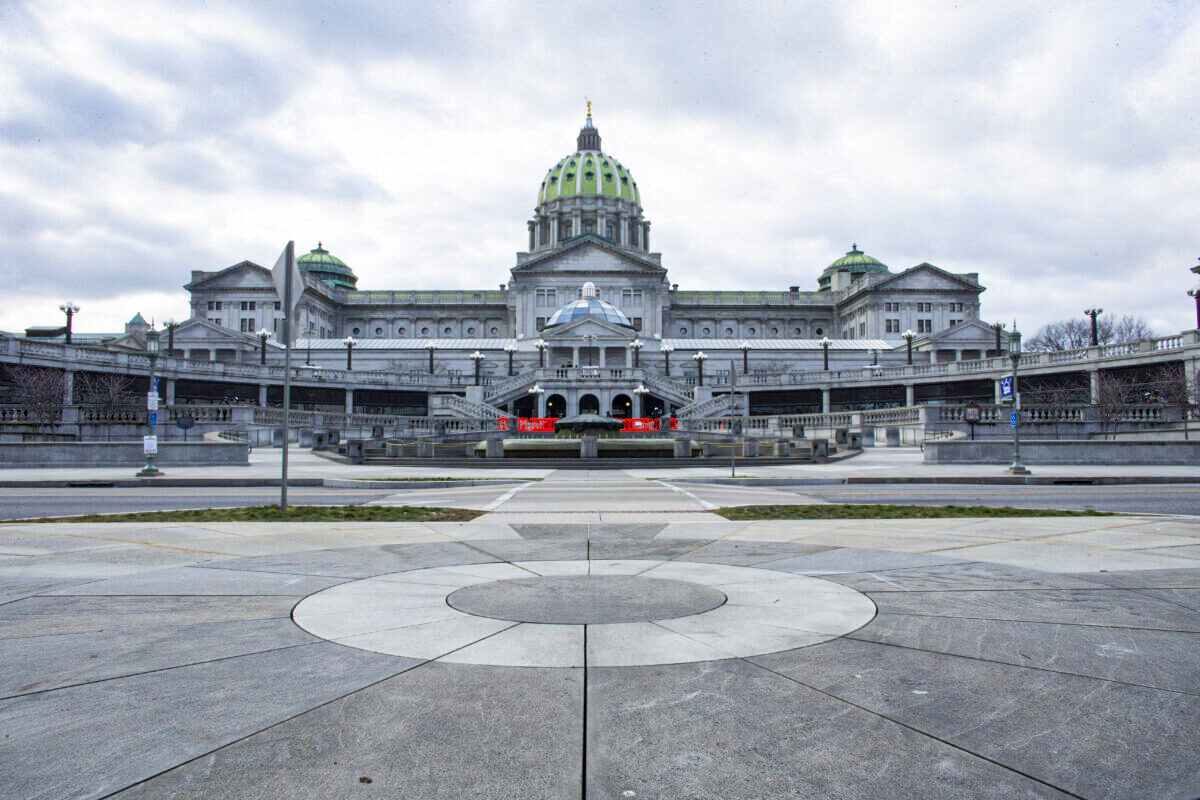 If was unclear at press time if the Supreme Court of Pennsylvania provided reasons for its June 10 decision.
On June 11, Democratic Party lawyer Marc Elias, who fights election integrity laws claiming they unfairly disenfranchise voters, posted a court docket entry and celebrated the ruling on Twitter.
"Pennsylvania Supreme Court dismisses GOP appeal in undated ballot case. Importantly, the court DENIES Republican motion to vacate the lower court decision," Elias wrote, referring to Jubelirer's June 2 order.
The post came after the U.S. Supreme Court on June 9 allowed officials in Pennsylvania to resume counting disputed undated mail-in ballots in a state-level judicial election that took place last year in Lehigh County, as The Epoch Times reported.
On May 31, Justice Samuel Alito temporarily stayed a May 27 ruling of the U.S. Court of Appeals for the 3rd Circuit that had allowed election officials to count undated mail-in ballots in the race, but on June 9 the full Supreme Court vacated the stay, allowing the count to resume.
Justices Clarence Thomas and Neil Gorsuch joined a dissenting opinion written by Alito.
The 3rd Circuit decision is "very likely wrong," Alito wrote. "If left undisturbed, it could well affect the outcome of the fall elections, and it would be far better for us to address that interpretation before, rather than after, it has that effect."
"When a mail-in ballot is not counted because it was not filled out correctly, the voter is not denied 'the right to vote.' Rather, that individual's vote is not counted because he or she did not follow the rules for casting a ballot."
It follows, Alito added, that a state's "refusal to count the votes of these voters does not constitute a denial of 'the right to vote.'"