Five-term U.S. Rep. Tom Rice (R-S.C.) insists there is one way he would consider voting for Donald Trump if the former president runs in 2024.
"If he came out and said, 'I'm sorry I made a huge mistake on Jan. 6,' then I might consider it," Rice said in an interview with ABC News "This Week" co-anchor Jonathan Karl on June 5.
The June 14 primary for South Carolina's 7th Congressional District is a few days away, and Rice is doubling down on his criticism of Trump in a district that backed the former president with 58 percent of the vote in 2016 and 58.8 percent in 2020.
Rice was one of 10 House Republicans who voted to impeach Trump for allegedly inciting the Jan. 6 incident at the U.S. Capitol.
In the interview on "This Week," Rice called his decision "the conservative vote" and said, "I did it then. And I would do it again tomorrow."
Trump opened himself to impeachment for possibly endangering former vice president Mike Pence and his family, and not being responsive enough to stop the riot, Rice explained.
"When he watched the Capitol, the 'People's House,' being sacked, when he watched the Capitol Police officers being beaten for three or four hours and lifted not one thing … to stop it—I was livid then and I'm livid today about it," Rice said. "And it was very clear to me I took an oath to protect the Constitution."
South Carolina's 7th Congressional District includes the Grand Strand tourist area that surrounds Myrtle Beach and stretches inland northwest, containing a vast portion of the impoverished Pee Dee region.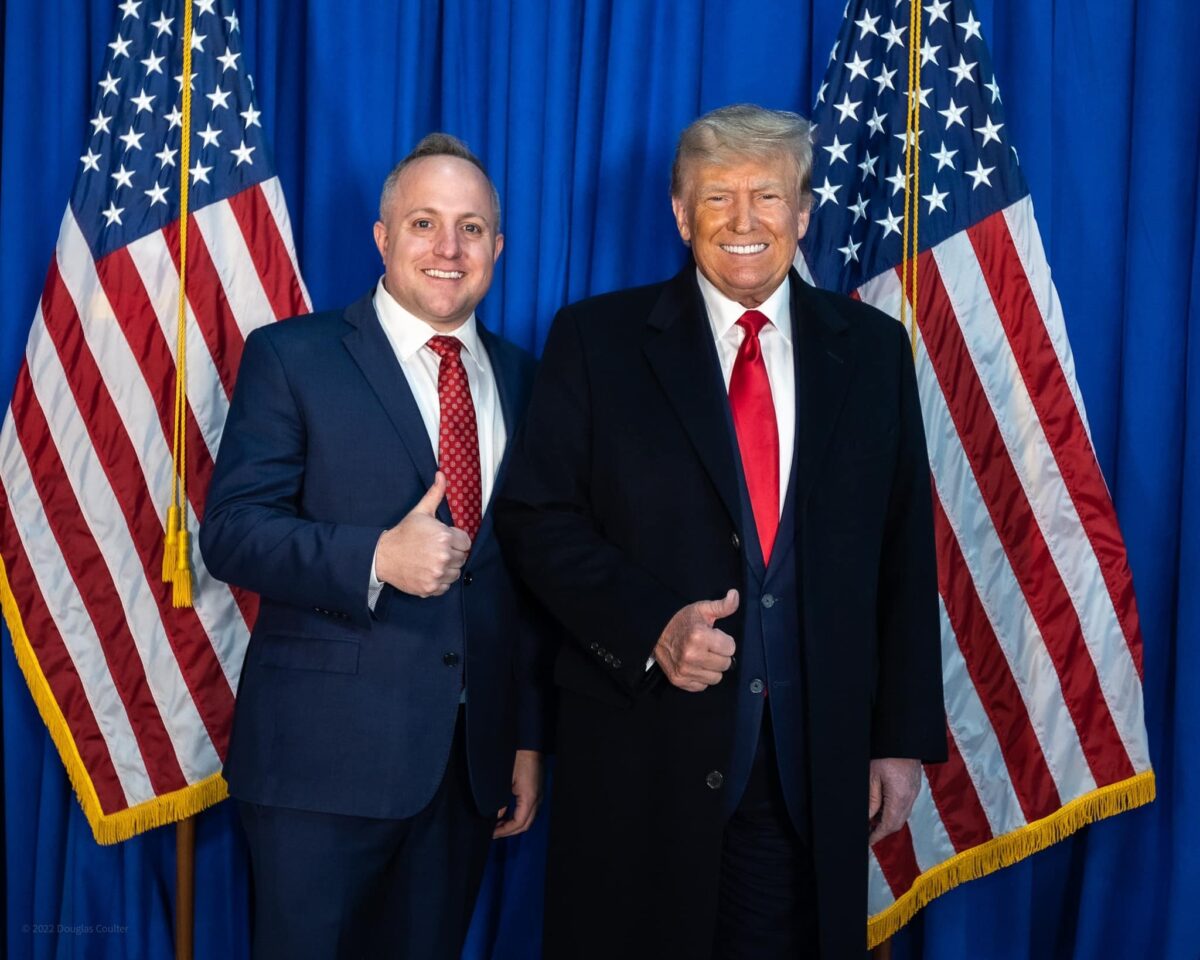 Rice was first elected in 2012 and faces a crowded field of six challengers, including Trump-endorsed state Rep. Russell Fry, who has led in multiple polls.
According to two internal polls from Fry's campaign in May, and a Trafalgar Group survey conducted between May 26 and May 29, Fry occupies the top spot with Rice in second.
The Trafalgar Group poll, which included 572 responses from likely GOP primary voters, asked, "If the Republican primary for Congress were held today, for whom would you most likely vote?"
Fry was first with 42.2 percent followed by Rice (24.9 percent), Barbara Arthur (9.8 percent), Ken Richardson (9.6 percent), Garrett Barton (2.9 percent), Spencer Morris (2.1 percent), and Mark McBride (1.5 percent) with 7 percent undecided.
An internal survey conducted by Rice's polling team between May 25 and May 26 found that Rice has 38 percent support from likely Republican primary voters followed by Fry (21 percent) and Arthur (19 percent).
Rice's internal study featured 400 respondents and had a margin of effort of plus or minus 5.2 percentage points.
In South Carolina, the top two candidates meet in a head-to-head runoff if the leading candidate does not get more than 50 percent of the primary votes. If the polls are accurate, Fry and Rice will appear in a runoff on June 28.
Rice has criticized Fry for voting for the gas tax in South Carolina and has accused the state's Chief Majority Whip of frequently missing votes on the House floor.
During a debate and in a television ad, Rice targeted Fry about those claims.
"There are no excused absences in Congress," Rice said in a statement about the ad. "My opponents want a full-time job that requires you to make sacrifices. Russell Fry missed the vote for the largest tax cut in South Carolina history because he decided a trip to Florida was more important.
"The irony is, he managed to be present the day he voted to raise our gas taxes," Rice added. "I take my job serving the 7th District seriously and will always put the best interests of my constituents first."
Fry defended himself by calling Rice a liar and presenting a document from South Carolina House Clerk Charles Reid that shows he has been absent six days over the seven years he has held office.
Some of Fry's critics have said that, according to legislative records, he has missed 640 votes during his time as a state representative.
State Rep. Heather Ammons Crawford (R) told the Palmetto Post, a conservative blog based in Myrtle Beach, that the attacks about Fry's attendance and voting records are "baseless."
"I sit next to Russell Fry in the S.C. House and he doesn't miss work," Crawford said. "I know when he gets to Washington, he will display a strong work ethic and defend our conservative values just as he has done in Columbia."
Audrey Hudson, who covered Congress as a former national desk reporter for the Washington Times, is the founder of the Palmetto Post and closely follows GOP politics in the 7th Congressional District.
"Fry didn't miss all these votes, he recused himself from those votes and Rice knew that when he launched his debate attack and began flooding the airwaves across the Grand Strand and Pee Dee region in an expensive TV ad buy that only Rice could afford," Hudson wrote.
"South Carolina requires state elected officials to recuse themselves from voting on any spending bills or legislation that does, or could pose, a conflict of interest with the lawmaker's job or business, or any member of their family's business," Hudson continued.
"He did not miss more than 600 votes. Fry, like every member of the General Assembly, recuses himself from numerous votes a year because he was advised by the Ethics Committee to avoid those votes out of an abundance of caution that it might constitute a conflict of interest."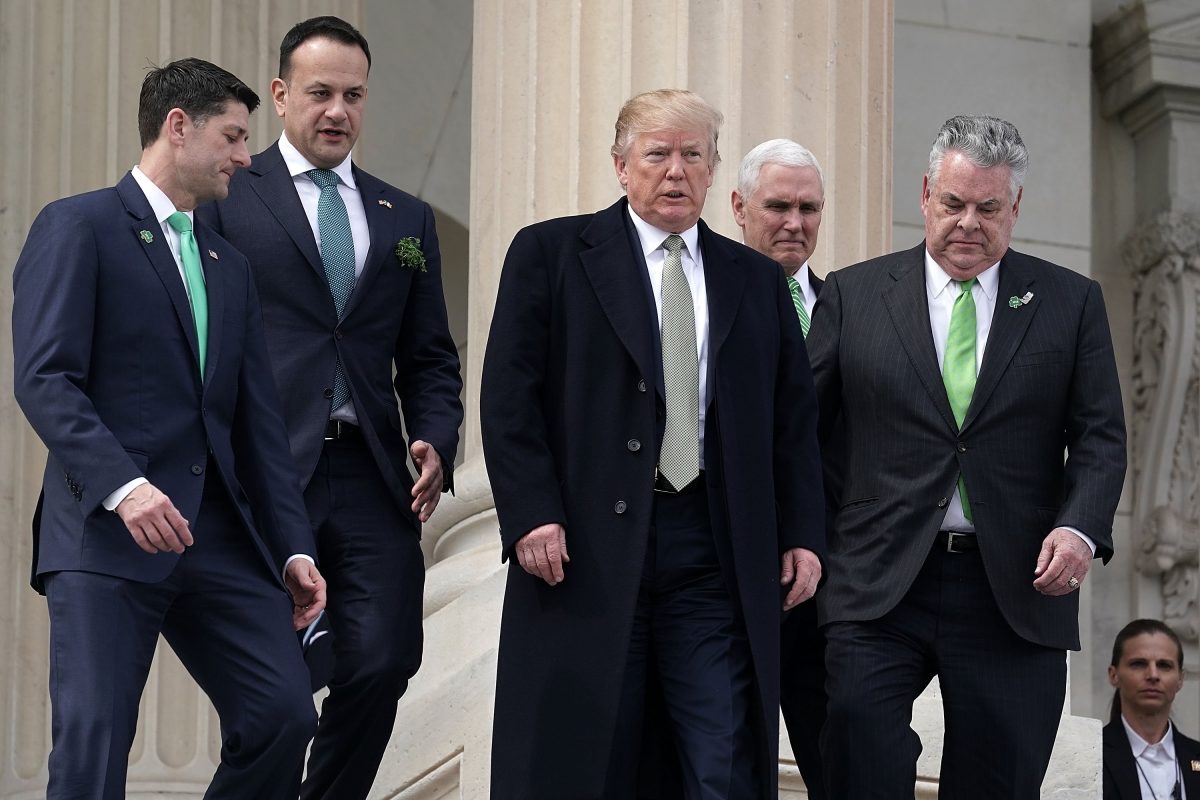 At a recent luncheon attended by Rice supporters, former House Speaker Paul Ryan (R) pointed to Georgia, where Trump-endorsed candidates David Perdue (governor) and U.S. Rep. Jody Hice (secretary of state) lost their respective Republican primaries to incumbent Gov. Brian Kemp and incumbent Secretary of State Brad Raffensperger.
"The Georgia voters just told us they want honest conservatives who are focused on their problems, not someone's vendetta," Ryan said, indicating that same story could unfold with Rice winning in South Carolina.
"The more he keeps endorsing people, and those other people don't win, the faster our party gets back to being a party based on policies and principles and not a person."
Rice told reporters at the luncheon he is "pleased" that Kemp and Raffensperger prevailed last month.
"Gov. Kemp has delivered for the voters of Georgia, and they repaid him. I think Raffensperger delivered for the voters of Georgia, and they repaid him for that," Rice said. "I'm hopeful that the people in this district feel the same."
Trump has a different opinion, and he is determined to see that Rice is defeated.
"Right here, in the 7th District, Tom Rice, a disaster," Trump said at a rally in March. "He's respected by no one, he's laughed at in Washington."
In response to that comment, Rice said, "If I am a 'disaster' and a 'total fool,' and I voted with him 169 times out of 184, what does that make him? I was following his lead."
Trump's 76th birthday is on June 14, the same date as South Carolina's primary.
Earlier this week, he asked South Carolina voters to give him "a beautiful, beautiful birthday present" of defeats for Rice in the 7th Congressional District and Rep. Nancy Mace in South Carolina's 1st Congressional District.
Mace voted to certify Joe Biden's victory in the 2020 presidential election and has frequently blamed Trump for the Jan. 6 U.S. Capitol events.
Horry County is part of the 7th Congressional District. The county seat is Conway, which is located around 14 miles northwest of Myrtle Beach. County Republican Party chairman Roger Slagle told reporters that Trump's endorsement is impactful and that voters in the region respect him.
"Donald Trump is very much alive, well, and very much controlling the narrative of the Republican Party in the United States. That is a no-brainer to me," Slagle said.
That won't automatically translate to a victory for Fry on June 14, Slagle added.
"They [voters] look at it and say, 'Well, that's great. Does Donald Trump really know all the nuances of what's going on here in Horry County, South Carolina, or District 7?'" Slagle said. "I think you will see people that will still be as loyal to Donald Trump who end up rejecting his endorsed candidate."
Conway, S.C. native Daryl Scott is unopposed in the Democratic primary. Libertarian candidates Keenan Dunham and Larry Guy Hammond are also on the Nov. 8 general election ballot.
Whether Rice, Fry or another candidate wins the June 14 primary, chances are a Republican will occupy the 7th Congressional District seat in January, 2023.
The Cook Political Report, Inside Elections with Nathan L. Gonzales, and Larry J. Sabato's Crystal Ball rate the district as "Solid Republican" or "Safe Republican."