A lawyer representing seven Sri Lankan asylum seekers who found themselves on a British overseas territory in the Caribbean has said they were treated "disgracefully" by the government of the Turks and Caicos Islands.
But the Turks and Caicos Islands' (TCI) Minister of Immigration and Border Services, Arlington Musgrove, has in turn described the United Nations High Commission for Refugees (UNHCR) as "reckless" and "misguided."
Last month the seven Sri Lankans were awarded $532,500 by the supreme court on the Turks and Caicos Islands for false imprisonment after they were held at an immigration detention centre for 11 months.
Tim Prudhoe, a British-born lawyer who represented the seven, described the Turks and Caicos government as "xenophobic" and told The Epoch Times: "I am now public enemy number one with the government, just for helping out those who would otherwise not have been helped."
The Turks and Caicos Islands—halfway between Bahamas and Haiti—was a party to the 1951 Convention on the Status of Refugees.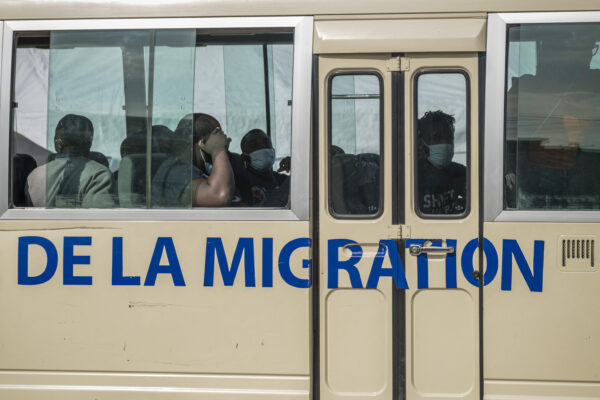 Last month the UNHCR urged governments in the Caribbean "to fulfill their maritime rescue obligations" and "ensure all those in need of international protection are identified and offered unobstructed and prompt access to fair asylum procedures."
It comes after a Florida-bound boat carrying 842 Haitians washed up on the Cuban coast after its captain abandoned it.
But this week the TCI government reacted angrily to the UNHCR statement.
In a statement, Musgrove said the UNHCR was urging other Caribbean countries to do more to assist people fleeing Haiti "where there is escalating deterioration in security and rising gang violence."
Musgrove said: "I am appalled at the United Nations. Their unrealistic call for regional governments to do more is nothing short of reckless and misguided. Haiti has a population of 11.6 million people. How could any small developing state like the Turks and Caicos Islands assist that number of people or even the smallest fraction of them?"
The Turks and Caicos Islands is directly north of Haiti and it has found itself in the path of waves of Haitian illegal immigrants heading towards the United States.
In October 2019 a sloop carrying 154 illegal immigrants was intercepted off the Turks and Caicos Islands.
Paid for Passage to Canada
Most of those on board were Haitians but one Indian and 28 Sri Lankan Tamil men were also detained and it later emerged they had paid up to $60,000 each to a human trafficker.
Hayden Boyce, editor of the TCI Sun newspaper, told The Epoch Times the Sri Lankans had relatives in Toronto and paid a Canadian citizen, Sri Kajamukam Chelliah, to smuggle them into Canada illegally when they were unable to obtain visas.
Chelliah organised a circuitous route—Sri Lanka to Dubai and then, via Istanbul, to Cuba and on to Jamaica and eventually Haiti, from where they boarded a boat that was supposed to take them up through the Bahamas to Miami. The plan was for them to travel overland to Buffalo and then to sneak across the border into Canada.
But they only got as far as the Turks and Caicos Islands, a tiny archipelago that has been under British control since 1766 and was given self-governing status, as an overseas territory, in 1973.
Prudhoe said the Sri Lankans could only speak Tamil and they languished in "awful" conditions in an immigration detention centre on the island of Providenciales for several months before he won their release by a series of legal challenges to their continued detention.
Many of the Sri Lankans returned home but seven stayed on in the islands and filed claims for political asylum before Prudhoe and his law firm won them compensation of around $75,000 each for "false imprisonment" by the immigration authorities.
In 2009, the Tamil Tiger rebels were defeated by the Sri Lankan army and there have been persistent allegations since of Tamils experiencing human rights abuses in Sri Lanka.
Sri Lankan Tamils Suffered 'White Van Treatment'
Prudhoe said when the Sri Lankans finally got to speak to a UNHCR official they all had similar stories.
"Many of them had suffered what is known as the 'white van treatment.' A van pulls up and they were detained, assaulted, and later released without charge. They all have terrible stories," Prudhoe said.
In January 2021 a TCI appeal court ruled the Sri Lankans had been unlawfully detained for an extended period.
Chelliah, 55, was later extradited from the Turks and Caicos Islands to the United States and was jailed for 32 months for human trafficking offences in May 2021.
Todd Bensman, a journalist and fellow of the Center for Immigration Studies, said it was not the first time Chelliah had been caught for human trafficking. In 2010 an FBI Joint Terrorism Task Force investigation found he had smuggled 1,750 Sri Lankans into Florida but he served only 18 months in a U.S. prison and "emerged unreformed."
Human Smugglers 'Jeopardise National Security'
Acting Assistant Attorney General Brian C. Rabbitt said: "This case demonstrates the department's commitment to working with our foreign law enforcement partners to prosecute human smugglers who seek to thwart our system of legal immigration, jeopardise our national security, and risk the lives of people who face the dangers of maritime smuggling."
Next month a final hearing will take place on claims that the Sri Lankans were denied guaranteed rights under the TCI constitution.
Prudhoe, who will lead their legal team at that hearing, said: "The facts speak for themselves, sadly, and I hope that the government there treat it as a learning opportunity. Similar issues are bound to arise again. Soon."
Andrea Mucino-Sanchez a public information and communications officer for the UNHCR in the District of Columbia in an email to The Epoch Times said, the "UNHCR has completed the refugee status determination of the cases mentioned and provided recommendations to the [TCI] government for the next steps in accordance with the asylum process."
A statement from the TCI government said, "The Turks and Caicos Islands has faced unrelenting challenges with illegal migration over the years and in recent times has expensed in excess of $3 million year on year on the repatriation and other costs associated with detention of illegal migrants."