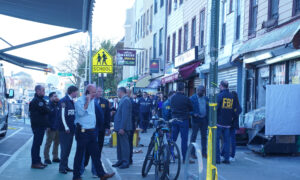 Police have identified a suspect in Tuesday's Brooklyn shooting. The gunman fired at least 33 bullets inside a rush-hour subway train.
The battle for the Ukrainian port city of Mariupol may be reaching a decisive phase. Russia says Ukrainian marines who were holed up in an industrial district have surrendered.
Three former Minneapolis police officers convicted of violating George Floyd's civil rights have rejected plea deals in a state trial. That's according to Minnesota state prosecutors. The former police officers are charged with aiding and abetting both manslaughter and murder.