'We need strong school boards that are holding the administration and those responsible for curriculum and library books accountable.'
Fed up with critical race theory, sexually explicit textbooks, and forced masking in public schools, dissatisfied parents have been recalling school board members and vowing to replace others with people who will stand up for parental rights. Now, in what seems to be a growing trend, parents are fighting back and winning in Waukesha, Wisconsin, where conservative candidates ousted three incumbent school board members.
On April 5, Waukesha's voters elected Marquell Moore, Mark Borowski, and Mark Borowski as members of the Waukesha County School Board. The Epoch Times reached out to each of the winners to find out what motivated them to run, what they believe needs to be fixed, and how they propose to make improvements in their school district.
Why They Ran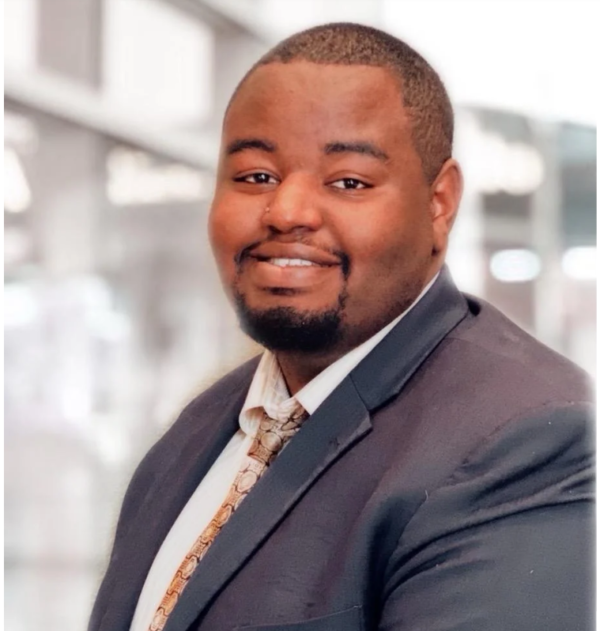 As the first and only black candidate to run for a school board position in Waukesha, Marquelle Moore was tired of watching liberals use the life challenges of minorities, people of color, and even poor white children as an excuse to lower standards and expectations and how they used a feigned a desire to "help them" as a means of forcing liberal ideology into the curriculum.
"I want to reject the bigotry of low expectations," Moore told The Epoch Times. "That's not going to move us forward in our district. It's not going to move us forward in our city or in our state or the nation. I wanted to take a stand and say, there are children who look like me, who come from the same circumstances of poverty and homelessness. However, what made a difference in my life was the people who believed in me and had high expectations for what I could do. We need those same high expectations for every single child, regardless of their circumstances or identity."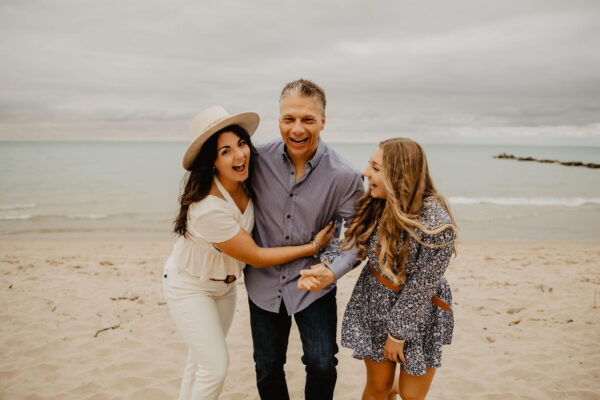 Mark Borowski, the father of two daughters, has always been involved in his community. After spending time on the board of directors for three different companies and 14 years of fundraising for various organizations he was looking for the next way to make a difference. That's when he met with a colleague who was a county supervisor who connected him with a very passionate parenting group. One thing led to another and that's when his campaign began.
"The whole COVID thing was a hard learning situation for everyone," Borowski told The Epoch Times, describing how the lockdowns lead to virtual learning then back to classroom instruction before backpedaling to a hybrid learning system. "They did it without good information on whether or not kids were learning anything in virtual," he said. "I thought that was a poor decision to make a choice without researching the facts."
While Borowski noted on his website he opposed CRT, it was primarily so parents knew where he stood. While he did see it "seeping into the district" he didn't want to make it a major focus of his campaign. "I tried to focus on local issues, student achievement and transparency that allows parents to make decisions that are best for their own children," he said. "Then there is the budget. We need to look at the budget through the lens of 'is it going to improve student achievement?' If not, we need to think twice."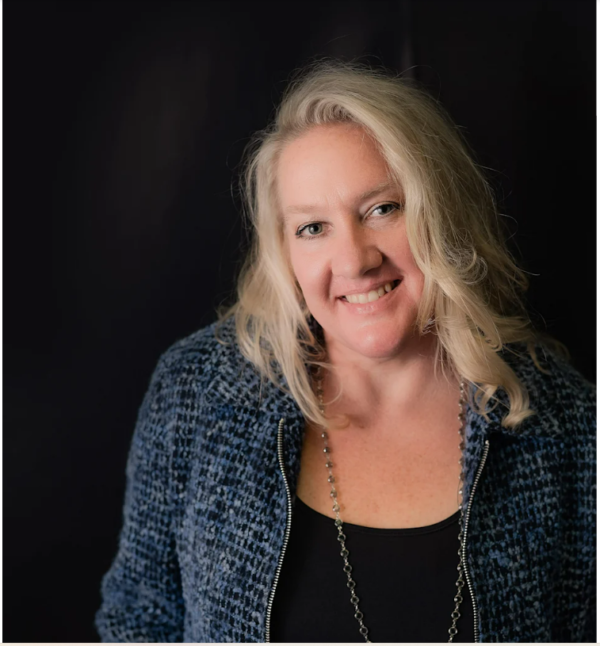 Karrie Kozlowski, the mother of three daughters, was part of the grassroots effort in Waukesha that elected conservative candidates Kelly Piacsek and Anthony Zenobia in 2021. Knowing campaigns can be brutal, Kozlowski had absolutely no intention of running—until she started digging into data regarding the drop in academic achievement during the COVID days. While she initially thought the decline was due to the lockdowns, Kozlowski—a self-described "data geek"—discovered the trend had existed for a six-to-ten-year period. Discovering that 55 to 60 percent of the children in Waukesha were not proficient in the fundamental subjects of math, science, language arts, and social studies for her was unacceptable. While only one of her daughters is still in the Waukesha public school system, Kozlowski said she was compelled by divine inspiration to get involved.
Problems to Be Solved
For Moore, addressing the decline in academic standards is a priority. He also believes the prevalence of CRT and sexually inappropriate content in textbooks and library books needs to be addressed.
While his predecessors chose to focus on liberal ideology and indoctrination rather than student achievement, Moore wants to put kids "back on track with academics. They said critical race theory wasn't in our schools. But it definitely is in our schools. It was just packaged under a different name. COVID really opened the eyes of parents over the past two years, and they got to see what children were really being taught in schools. When they saw that, they took a stand, and we saw that at the polls."
Moore also finds it "very ironic" how school board members won't let parents read the content of books they approve for children at public school board meetings.
"They don't want us to read this at school board meetings but they're teaching this stuff to our kids in classrooms," he said. "A child can just pick up a book that has sexually explicit content in it without any parents knowing. That is not acceptable. It is very inappropriate, especially at the kindergarten and middle school level. Our children should never be exposed to that. We should preserve our children's innocence."
Borowski believes the biggest problems that need to be addressed in the Waukesha County School District are academics and the budget.
"First focus [on] student achievement," he said. "To make improvements we need to get back to the basics. It should go without saying but we are not getting the results. Something is wrong. We have too many teachers and administrators in our schools who care and are very good at what they do for us to not be getting the results we should be getting."
Then there is the budget deficit. "We have state funding that will not be increasing," he said." Then we have increased expenses due to record inflation. So that's a tough situation to come into and say we're going to make improvements. But we have to do it. We have to prioritize and figure out how to get the best resources to the most students in the most efficient ways."
Kozlowski believes the shift to CRT and other liberal social ideologies and away from the fundamentals is directly responsible for the lower scholastic levels of achievement for Waukesha's public-school students. While studying the trending drop in academic achievement, Kozlowski simultaneously observed how the district actively expanded subjects like social-emotional learning—a rebranded version of critical race theory that was being slipped into curriculum—which has been vigorously opposed by parents at school boards across the country. While touted as a way to improve academic scores, Kozlowski believes the new curriculum was making matters worse.
"All of that is happening is Waukesha, 100 percent," Kozlowski told The Epoch Times. "The tell-tale of critical race theory, equity and diversity, white privilege, social reformative justice and social-emotional learning, all of these are spinoffs of CRT. It's all CRT. It's in our face. It's right there." While some school officials insisted CRT wasn't in the schools and demanded that complaining parents provide evidence that it existed, Kozlowski noted that "it's not a subject. It's not a textbook or a chapter in a book." According to Kozlowski, it's the lens they make kids see through. "We're teaching kids to hate each other. We're teaching parents and teachers to become divided. It's backwards and wrong on every level. We need strong school boards that are holding the administration and those responsible for curriculum and library books accountable."
How to Fix the Problems
The first thing Moore wants to focus on is lifting student achievement. "Academic recovery is number one," he asserted. "Getting these kids on grade-level and supporting our teachers to make sure our kids have the fundamental skills to be successful. That starts with a foundation of reading, writing, mathematics, science, and social studies."
During his campaign, Moore spoke to admissions counselors at a two-year and a four-year college. They told him Waukesha graduates are not college-ready. "Most don't even know how to use a ruler," Moore lamented. "How is that possible? We are setting these kids up for failure. If we do not step up now and change course, their futures will be severely impacted. We need to make sure we are piloting and implementing college readiness programs." For Moore, it's time to shift the focus in Waukesha's public schools away from the destructive negativity of CRT and back toward the empowering strength that can only come from academic excellence.
It's a sentiment shared by fellow new board member Kozlowski. As a hiring manager, Kozlowski's interviews with college graduates made her acutely aware of how "absolutely unprepared" they were to join the labor market or expand their careers. Not only are they lacking in verbal and written communication skills, but they are lacking in the most basic abilities like knowing how to use a calculator. Because of this, Kozlowski believes the focus on education must be brought back to the fundamentals because today's graduates "will not thrive in the world without it." A more disturbing trend for Kozlowski is how educators are lowering standards to accommodate for the lack of academic skills. "They recognize that our students are not proficient. But rather than fix the root cause of the deficiencies, they're lowering the standards and expectations and creating a one-size-fits-all approach that is pushing students further behind. We're not holding the kids accountable. One half believes they are victims and are owed something and the others are made to feel guilty and that they are responsible for the failures of minorities. It's disgusting."
Borowski believes recovery starts with accountability. "Not pointing fingers," he said, "but getting answers. Let's get some answers and make some corrections."
The budget deficit, he believes, is due to declining enrollment. Enrollment is dropping because parents are pulling their kids from public schools. It's a "self-inflicted wound" he believes can be corrected "by making some improvements." Borowski insisted. "I think we can turn this around. If we start showing some progress and some success, we could get those kids back. But we have to have something to show them."
Ultimately, Borowski vowed he is going to listen to other parents and "do the best" he can for the next three years to improve our school district and to improve student outcomes for their futures. "That's the task at hand. That's why I ran, and it's not for political reasons," he said. "I still have a child in the district. It's about that. It's not about anything else."