Governments and law enforcement need to respond to the "significant increase" in shoplifting and organized retail crime occurring across the United States, says the Chamber of Commerce in a letter to policymakers.
In response to a recent Business.org survey that found a majority of small business owners saw an increase in shoplifting last year, the chamber proposed multiple steps that lawmakers should take to curb the upward trend in retail crime.
Neil L. Bradley, the executive vice president, chief policy officer, and head of strategic advocacy at the Chamber of Commerce, recommended Congress pass the Integrity, Notification, and Fairness in Online Retail Marketplaces (INFORM) for Consumers Act.
This, Bradley says, "would increase transparency and identity verification of high-volume third-party sellers in online retail marketplaces while protecting the privacy of small sellers and establishing a uniform federal standard that would provide certainty and consistency for the business community." He added that the federal legislation would discourage retail crime by shutting down a substantial destination for selling stolen goods.
The bill was referred to the Committee on Commerce, Science, and Transportation on March 23.
At the state level, jurisdictions need to update the definition of organized retail crime and adjust criminal penalties, Bradley wrote. The updated term would include "two or more participants" with the aim of reselling these items.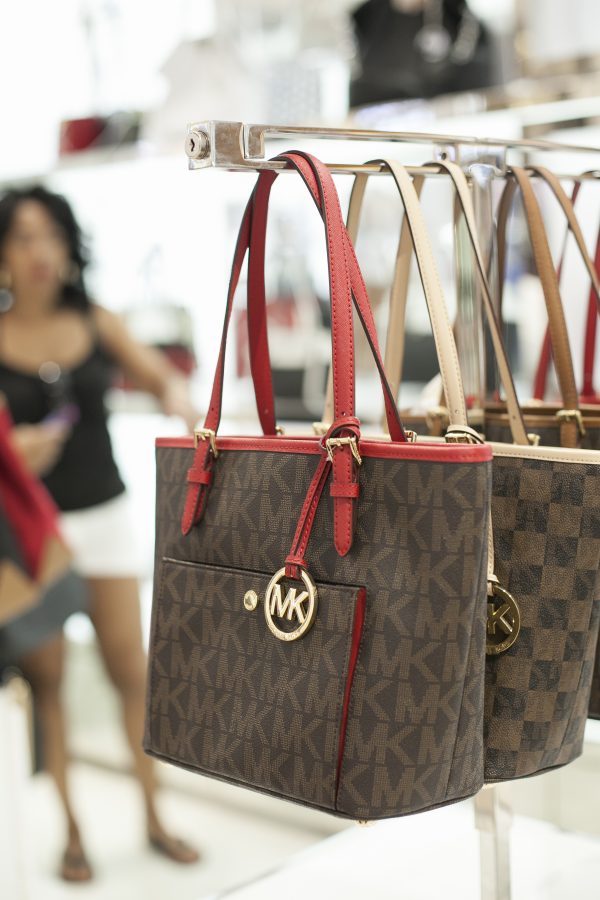 Some states have responded to the prevalence of retail theft.
In Illinois, a bill was proposed that eliminates loopholes, provides funding to investigators, establishes a statewide intelligence platform, and begins cracking down on online third-party marketplaces where stolen products are sold.
"It's a best-practices approach," Rob Karr, president and chief executive officer of Illinois Retail Merchants Association, told a local CBS News affiliate. "The online world has become the flea market or the pawn shop of the 70s and 80s."
Finally, according to the chamber, prosecutors and the legal code need to ensure that culprits partaking in organized retail theft are held accountable.
"Since 2000, at least 40 states have raised the thresholds for the value of stolen goods to trigger a felony charge," he stated. "In some instances, criminals are taking advantage of these increased higher thresholds to engage in repeated thefts and avoid prosecution. States should reconsider these thresholds and prosecutors should avoid adopting broad non-prosecution policies."
In New York City, retail theft complaints surged 16 percent from 2019 to 2021, data from the New York Police Department show. At the same time, arrest rates from these complaints have tumbled 20 percent during this span.
In the end, notes Bradley, the crimes being committed are not only affecting large and small businesses, but they are also impacting communities.
"These crimes are not victimless," he said. "In addition to the growing number of thefts that turn violent, innocent consumers, employees, local communities, and business owners and shareholders bear the costs of rising retail theft."
How Retailers Are Responding
A recent study by the National Retail Federation (NRF) found that organized retail crime cost stores more than $700,000 for every $1 billion in sales in 2022, up 50 percent from the previous five years.
A separate NRF survey at the end of 2020 discovered that designer clothing was the top item reported stolen. This was followed by laundry detergent, deodorants, designer handbags, and razors.
Businesses, large and small, are responding by either increasing the cost of their goods or shutting their doors.
One-quarter of retailers have raised prices to offset these losses, the chamber noted. A growing number of companies are investing more in physical and smart security.
Earlier this year, Home Depot noted that it is utilizing new tools and technologies, such as product activation features.
Home Depot also supports the INFORM bill.
"We believe that online accountability is a must," Home Depot Vice President of Asset Protection Scott Glenn told FOX Business in January. "It has to happen at the federal level for it to be very effective. And we've been working with our government relations teams and individual legislators and supporters of the enforcement at the federal level. But we've also been doing it at the state level."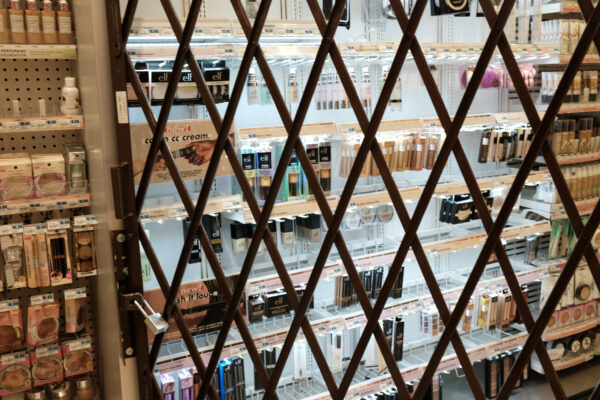 Some small business owners have come up with unconventional alternatives, too, such as a policy of trying on one shoe at a time, slapping crime-spike fees on receipts, and installing zip ties on shelves. Larger businesses are arming themselves with more merchandise security, including shelf sensors that can determine if a shopper has been browsing for a noticeably long time, installing anti-theft panels, and locking up items.
Because of the rising number of incidents, Derek Friedman, the owner of Sportsfan and Sock Em' Sock Emporium, revealed to CNBC that he is refraining from submitting claims to insurance out of fear the provider would drop his firm.
Retail Theft Goes Viral
Social media is rife with footage of nonchalant individuals and mobs of thieves storming into stores and walking out with hundreds or thousands of dollars worth of merchandise, from pharmacies to high-end luxury goods outlets.
In January, actor Michael Rapaport filmed an alleged shoplifting incident at a Rite Aid location in New York City.
"This f—ing guy just filled his two bags up with everything in Rite Aid, right here on 80th and First Avenue [and] is walking down the street like [expletive] is Gucci. I was watching him the whole time," Rapaport said. "My man just went Christmas shopping in January. He had the condoms, the shampoo."
Last month, a video of a robbery at a San Francisco-Area Walgreens was posted to Twitter, spotlighting the suspect taking items and throwing merchandise at a bystander to flee the scene.
Experts believe that more of these criminal activities will happen as a multitude of factors foster this environment, whether it is lax repercussions or skyrocketing price inflation.