China's Foreign Minister Wang Yi spoke with his Ukrainian counterpart Dmytro Kuleba in a phone call on Apr. 4, their second reported conversation since the Russian invasion.
Wang reiterated Beijing's stance on the "Ukraine issue" was to promote peace talks, though he didn't make any clear commitment toward mediating an end to the conflict, according to a readout on the website of the Chinese foreign ministry.
The Chinese regime has declined to condemn Russia's aggression, despite growing calls from the United States, European Union (EU), and other countries.
Western officials, meanwhile, have warned that Beijing had signaled a willingness to provide Russia with economic and military aid for its war effort. This prompted President Joe Biden to warn Chinese leader Xi Jinping during a March video call of "consequences" should the regime materially support Moscow.
During the Monday call, Wang said Beijing believes Ukraine had "enough wisdom to make choices in accordance with its people's fundamental interests," without elaborating.
Kuleba later thanked the Chinese regime on Twitter for "solidarity with civilian victims." "We both share the conviction that ending the war against Ukraine serves common interests of peace, global food security, and international trade," he wrote.
The last time Kuleba spoke with Wang was in a phone call on March 1, during which Kuleba expressed a desire for the Chinese regime to use its influence on Russia to mediate a ceasefire, a proposition Beijing didn't indicate it had agreed to.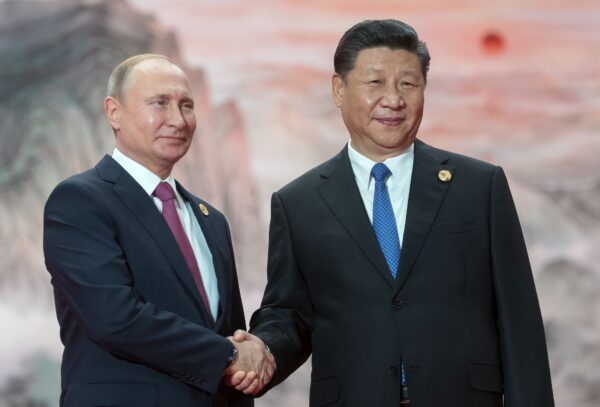 China, whose ruling Communist Party declared a "no limits" partnership with Russia before the invasion, has attracted mounting criticism over its tacit support of Moscow throughout the crisis. Chinese diplomats have repeated pro-Kremlin narratives and propaganda surrounding the war, such as blaming the United States and NATO for instigating the conflict. Meamwhile, domestically the regime heavily censors pro-Ukraine remarks on the internet and in the media.
Monday's conversation came days after Wang hosted his Russian counterpart Sergei Lavrov in eastern China's Anhui Province on March 30. In their first in-person meeting since the Ukraine war, Wang said the regime as "more determined" to boost ties with Russia.
On April 1, the leadership from the EU and China held their first video summit in nearly two years. European leaders urged Beijing to use its influence on Russia to end the war in Ukraine, but they said the regime didn't offer any assurances about its stance on the issue.
U.S. lawmakers have warned that the Chinese regime can't be trusted to bring a peaceful end to the conflict as Russia and China share a common goal of undermining the United States.
U.S. intelligence leaders have also warned that the strategic partnership between the Chinese regime and Russia, the top two threats to Washington, is likely to strengthen over the coming years.