British intelligence said Monday that Russian forces were continuing to consolidate and reorganize as they refocus their offensive in the Donbass region in the east of Ukraine.
Russian troops, including mercenaries from the Russian state-linked Wagner private military company, were being moved into eastern Ukraine, the UK Ministry of Defence said in an update.
The Epoch Times could not immediately verify the report.
Christo Grozev, the lead Russia investigator with investigative journalist group Bellingcat, said in a Twitter post Monday that Wagner mercenaries had been spotted in Donetsk, one of the contested regions in eastern Ukraine that make up the Donbass.
Russia's defense ministry said Monday that Moscow-aligned troops of the so-called Donetsk People's Republic were "developing the offensive," seizing a fortified area and "liberating" the city of Novobakhmutovka, claiming to have destroyed up to a company of Ukraine's 25th Airborne Brigade in the fighting.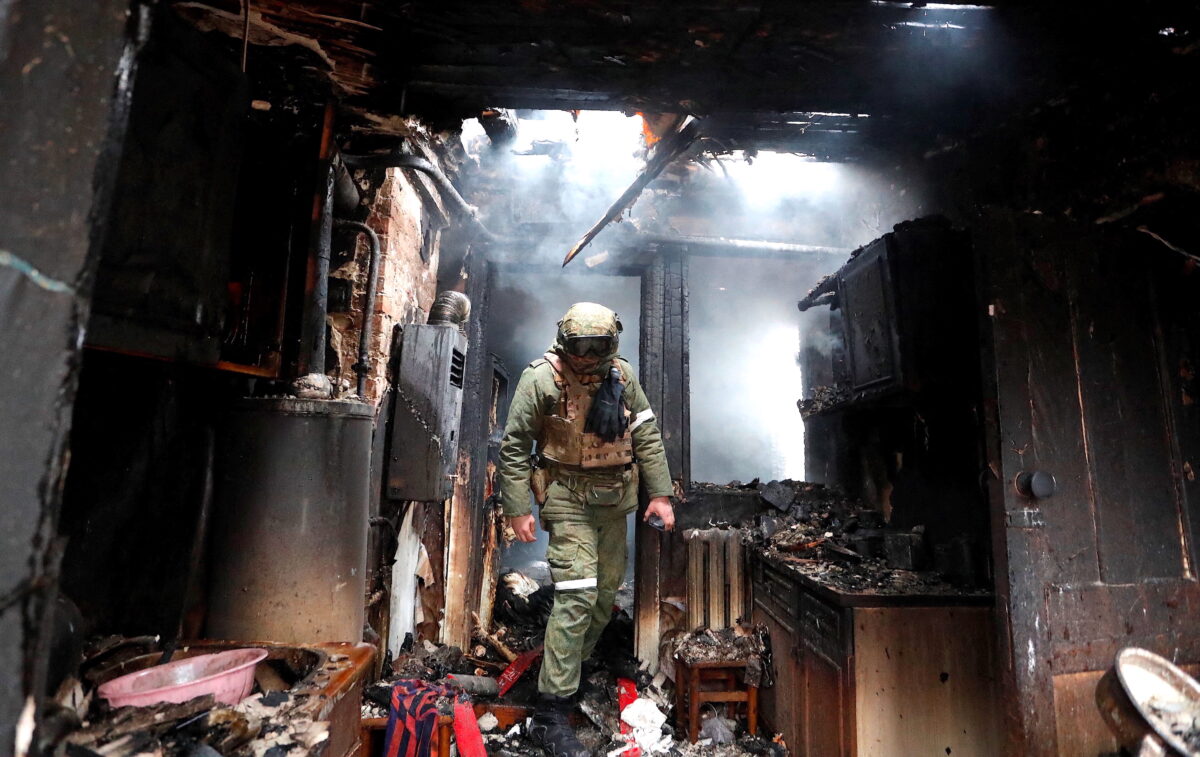 Russia said it was continuing to strike Ukraine's military assets, claiming to have destroyed 125 Ukrainian aircraft and 91 helicopters, 833 field artillery and mortars, and 1,936 tanks and other armored combat vehicles.
The Ukrainian Armed Forces forces said Monday that around 18,300 Russian troops have been killed in combat operations, while claiming to have destroyed 147 Russian aircraft and 134 helicopters, 330 field artillery systems, 647 tanks, and 1,844 armored combat vehicles.
The Epoch Times could not verify either side's account.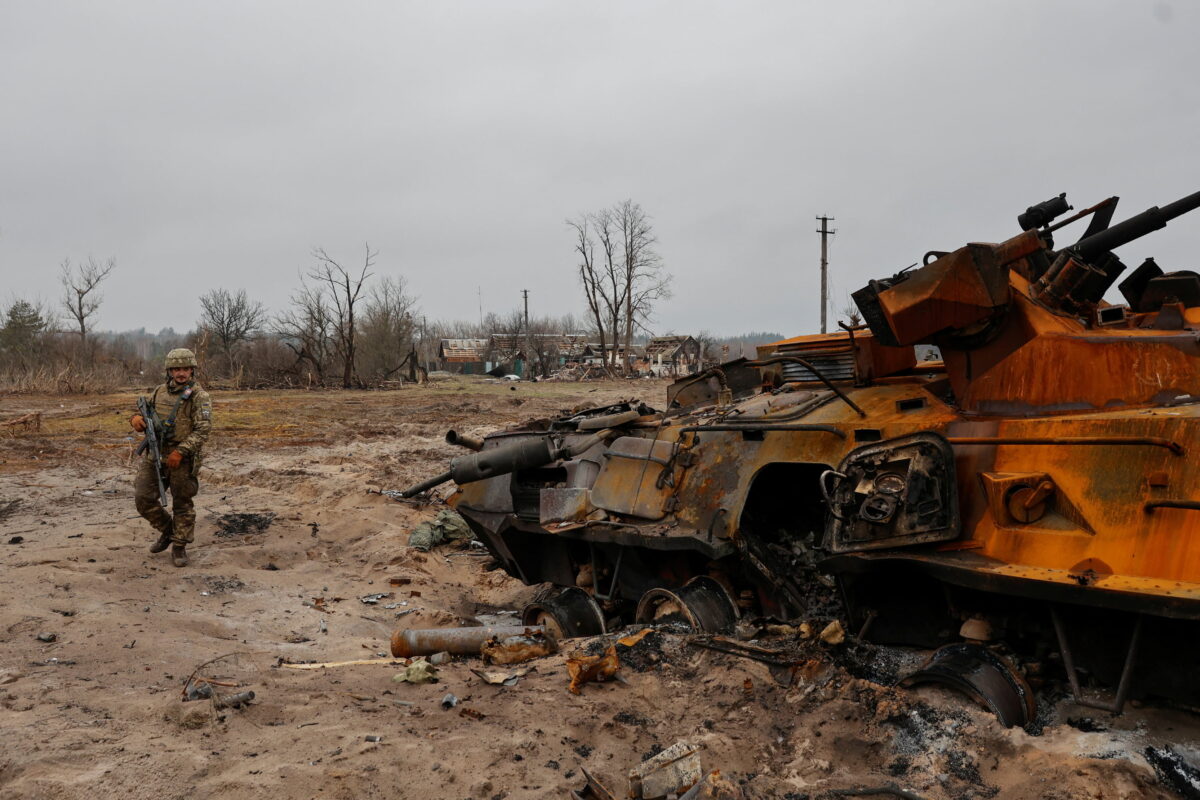 Over the weekend, reports emerged claiming that Ukrainian civilians had been massacred by Russian forces in the city of Bucha, located near Kyiv.
Ukraine's Ministry of Defense posted footage that appeared to show dead civilians, including "some with hands tied behind their backs, their bodies scattered in the streets of the city."
Dmytro Kuleba, Ukraine's Foreign Minister, said on Twitter that the "Bucha massacre proves that Russian hatred towards Ukrainians is beyond anything Europe has seen since WWII," as he posted photos of dead civilians that were allegedly targeted by Russian forces.
The Epoch Times couldn't immediately verify the photos or footage.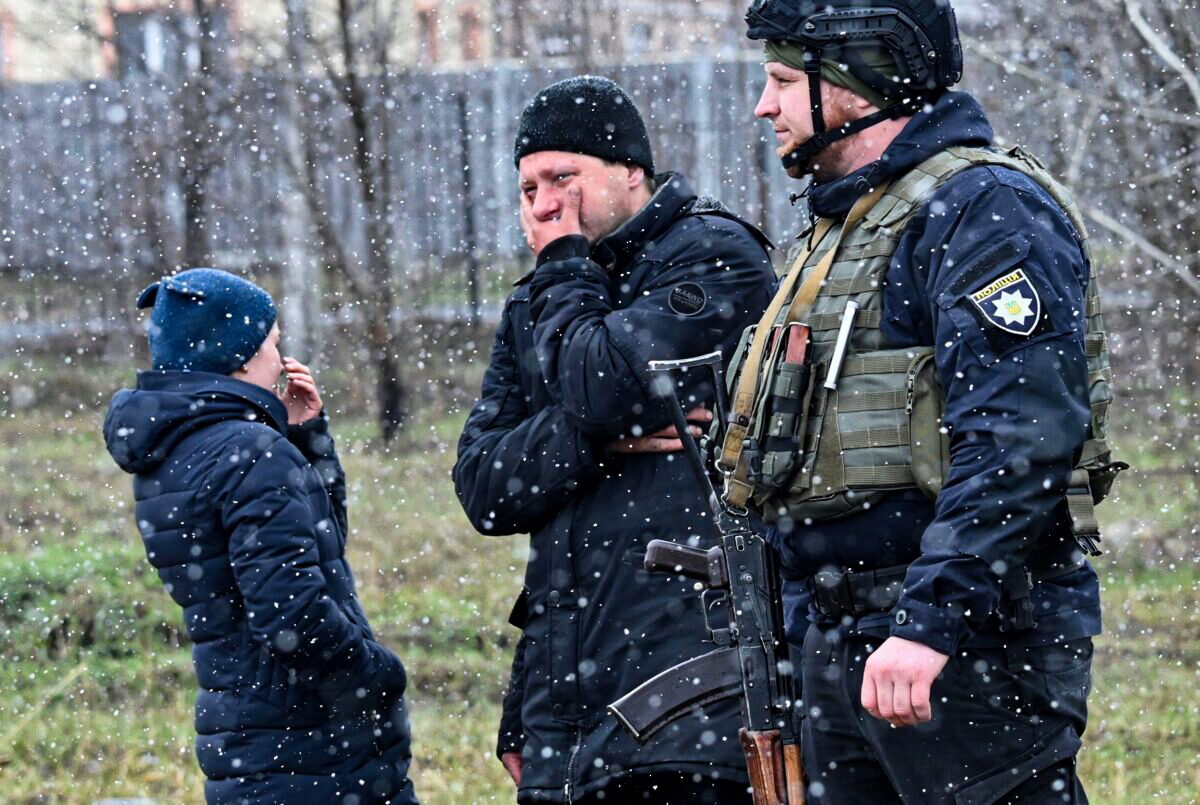 Bucha's deputy mayor, Taras Shapravskyi, was cited by Reuters as saying that 50 of some 300 bodies found in the city late last week after Russian forces had withdrawn were the victims of extra-judicial killings at the hands of Russian troops.
Russia's ministry of defense has denied claims that its forces had committed atrocities in Bucha.
"All photographs and video materials published by the Kyiv regime, allegedly showing some kind of 'crimes' by Russian military personnel in the town of Bucha … are yet another provocation," the ministry said on April 3, according to state-run media.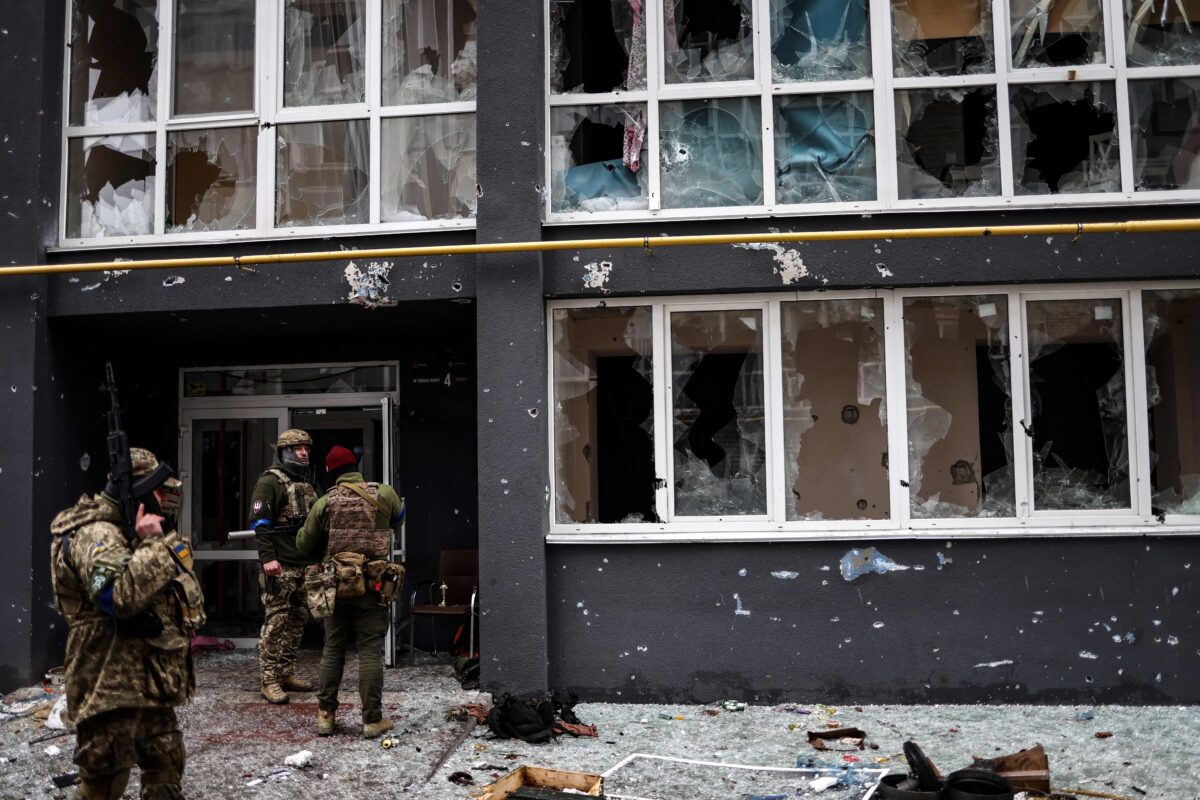 Russia on Monday ordered an official investigation into the claimed Ukrainian "provocation."
Alexander Bastrykin, head of the Russian Investigative Committee, announced a probe on the basis that Ukraine had spread "deliberately false information" about Russian forces committing atrocities against civilians in Bucha.
Western officials said more sanctions against Russia are needed following allegations of war crimes in Bucha.
"There are very clear clues pointing to war crimes. It is more or less established that the Russian army is responsible [for the Bucha killings]," French President Emmanuel Macron told France Inter radio on Monday.
"What happened in Bucha demands a new round of sanctions and very clear measures," Macron added.