Ukrainian President Volodymyr Zelenskyy announced he's dismissed two generals and called them "traitors" as the conflict with Russia enters its 37th day.
"Today another decision was made. Regarding antiheroes. Now I do not have time to deal with all the traitors. But gradually they will all be punished," Zelenskyy said in a transcript of a speech he made on Friday.
Zelenskyy did not say why the two were demoted or why he believes they engaged in traitorous acts, and neither is it clear whether they collaborated with Russia.
"That is why the ex-chief of the Main Department of Internal Security of the Security Service of Ukraine Naumov Andriy Olehovych and the former head of the Office of the Security Service of Ukraine in the Kherson region Kryvoruchko Serhiy Oleksandrovych are no longer generals," he continued.
The Ukrainian leader cited a Ukrainian law stipulating that "servicemen among senior officers who have not decided where their homeland is, who violate the military oath of allegiance to the Ukrainian people [in regard to] the protection of our state, its freedom, and independence, will inevitably be deprived of senior military ranks. Random generals don't belong here!"
During his speech, Zelenskyy said he spoke with Turkish President Recep Tayyip Erdogan and suggested Turkey had offered to provide security guarantees amid ongoing negotiations with Russia on a possible ceasefire deal. Russian and Ukrainian officials have been engaged in talks in Istanbul in recent days, although few results have been produced.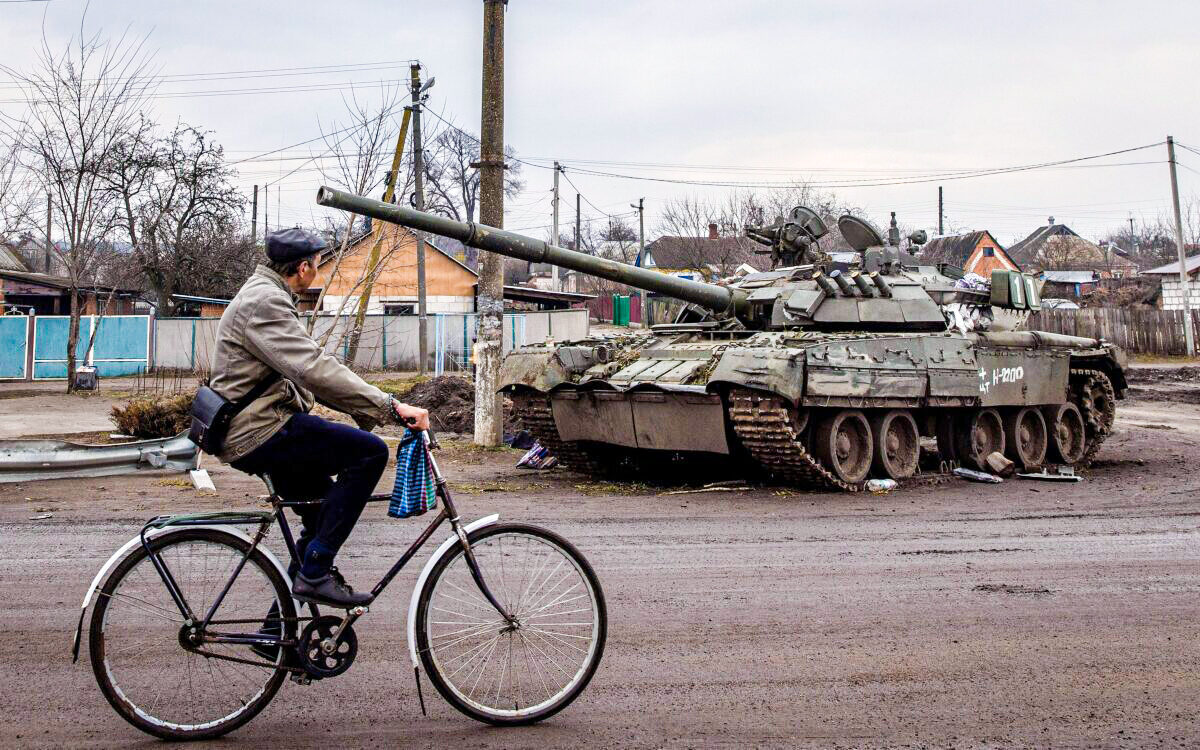 On Friday, talks to stop the fighting in Ukraine resumed as Russia accused Ukrainians of launching an attack on an oil depot inside Russia.
The governor of Russia's Belgorod region said the alleged airstrike by a pair of helicopter gunships caused multiple fires and injured two people. A Kremlin spokesman said the incident on Russia's territory could undermine the negotiations between Russian and Ukrainian representatives.
"Certainly, this is not something that can be perceived as creating comfortable conditions for the continuation of the talks," Kremlin spokesman Dmitry Peskov replied when asked if the strike could be viewed as an escalation of the war in Ukraine.
It was not immediately possible to verify the claim that Ukrainian helicopters targeted the oil depot or several nearby businesses in Belgorod also reported being hit. Russia has reported shelling from Ukraine before, including an incident last week that killed a military chaplain, but not an incursion of its airspace.
In his speech, meanwhile, Zelensyy also said he called on the European Union to levy more sanctions against Russia while describing the "situation in the south and in Donbass" as "extremely difficult."
The Associated Press contributed to this report.