British intelligence said Wednesday that some Russian units facing big losses have returned home or went to neighboring Belarus, while Western officials expressed doubt about Moscow's pledge to scale down military operations around Kyiv and Chernihiv.
"Russian units suffering heavy losses have been forced to return to Belarus and Russia to reorganize and resupply," Britain's Ministry of Defense said in a March 30 update.
The partial troop withdrawal is proof that Russian forces are having difficulty reorganizing their units in parts of Ukraine and is likely to pressure already strained Russian military logistics chains, British intelligence said.
"Russia will likely continue to compensate for its reduced ground maneuver capability through mass artillery and missile strikes," the source added, with any ramp-up in shelling raising the risk of civilian casualties.
The war in Ukraine has killed or injured thousands, and has driven over 4 million people from their homes.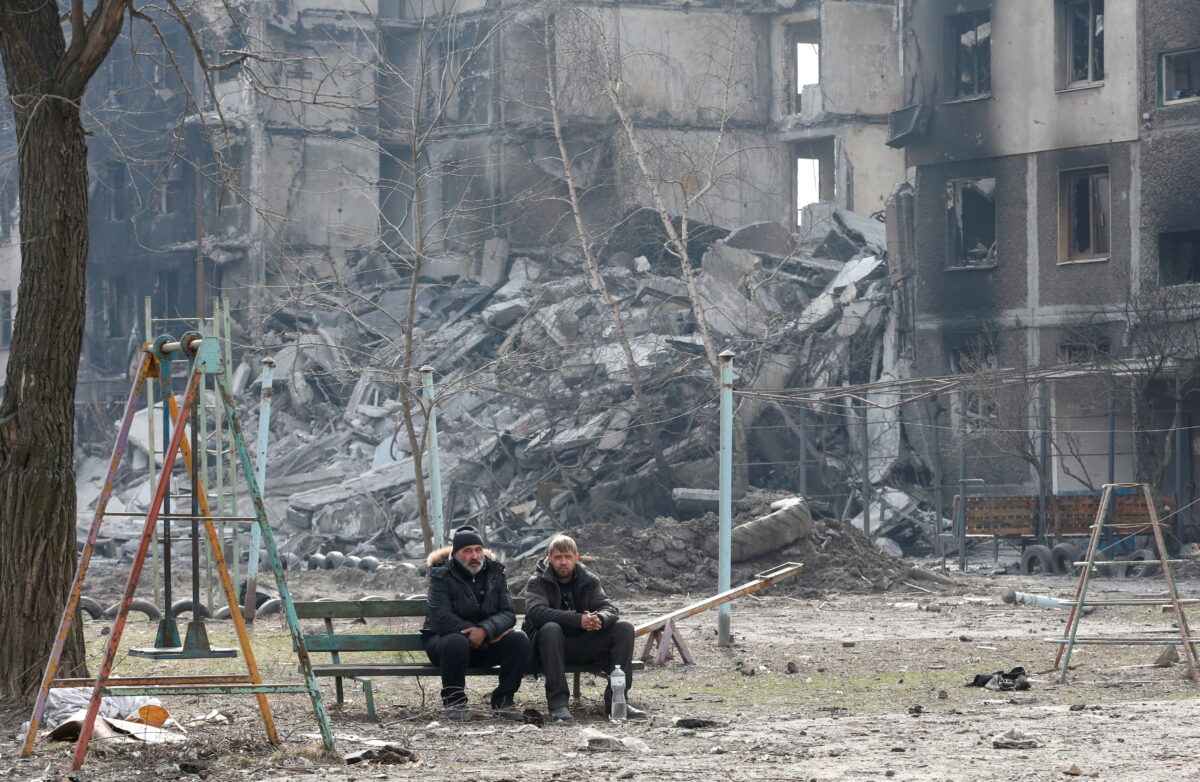 Christo Grozev, lead Russia investigator with Bellingcat, an investigative journalist group, said in a Twitter post Tuesday that there were "clear signs" that Russian troops from the Kyiv area were heading back to Russian territory.
Russia on Tuesday announced after face-to-face negotiations in Istanbul, Turkey, that they would "radically decrease" its military activity near Kyiv and Chernihiv.
The claimed reason was for "trust-building and creating conditions for holding talks further, and achieving the final goal of agreeing and signing a peace treaty," according to Russia's deputy minister of defense.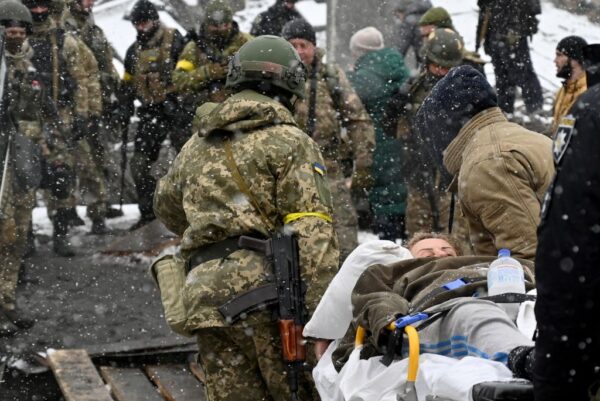 Western and Ukrainian officials and analysts have expressed doubt about the scale of the pullout and its rationale.
Pentagon spokesman John Kirby said at a briefing on Tuesday that U.S. intelligence had detected small numbers of Russian ground forces moving away from the Kyiv area, but it looked to be a repositioning of forces, "not a real withdrawal."
Ukraine's military on Tuesday warned that the apparent withdrawal of Russian forces from the northern cities of Kyiv and Chernihiv is likely just a rotation of troops that "aims to mislead" Ukrainian forces.
The governor of Ukraine's northern Chernihiv region said on Wednesday that he saw no let-up in Russian attacks despite Moscow's pledge to scale down military operations there.
"Do we believe in it [the promise]? Of course not," Governor Viacheslav Chaus said on the Telegram messaging app.
Chernihiv, in northern Ukraine, is around 93 miles from Kyiv.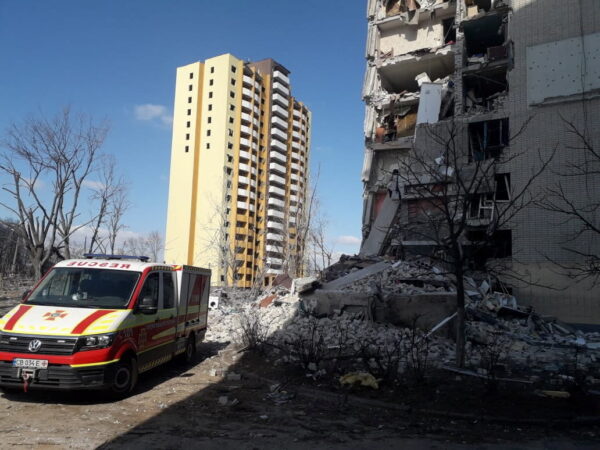 Ukrainian presidential adviser Oleksiy Arestovych said Wednesday that Russia is moving forces from northern to eastern Ukraine to try to encircle Ukrainian troops there, but is keeping some behind near Kyiv to tie down part of the Ukrainian military.
Analysts at the Institute for the Study of War (ISW), a U.S. think tank, said Tuesday that Russian forces have "not yet abandoned their attacks on Kyiv," notwithstanding Moscow's claims.
"Russian forces continued fighting to hold their forwardmost positions on the eastern and western Kyiv outskirts even as badly damaged units withdrew to Russia from elsewhere on the Kyiv and Chernihiv axes," ISW analysts said.
The ISW team also cast doubt on the rationale given by Russia for reducing their military operations near Kyiv and Chernihiv.
"Russian officials are likely casting these decisions driven by military realities as overtures demonstrating Russia's willingness to engage in serious ceasefire or peace negotiations, possibly to conceal the fact that they have accepted the failure of their efforts on the Kyiv axis," they wrote.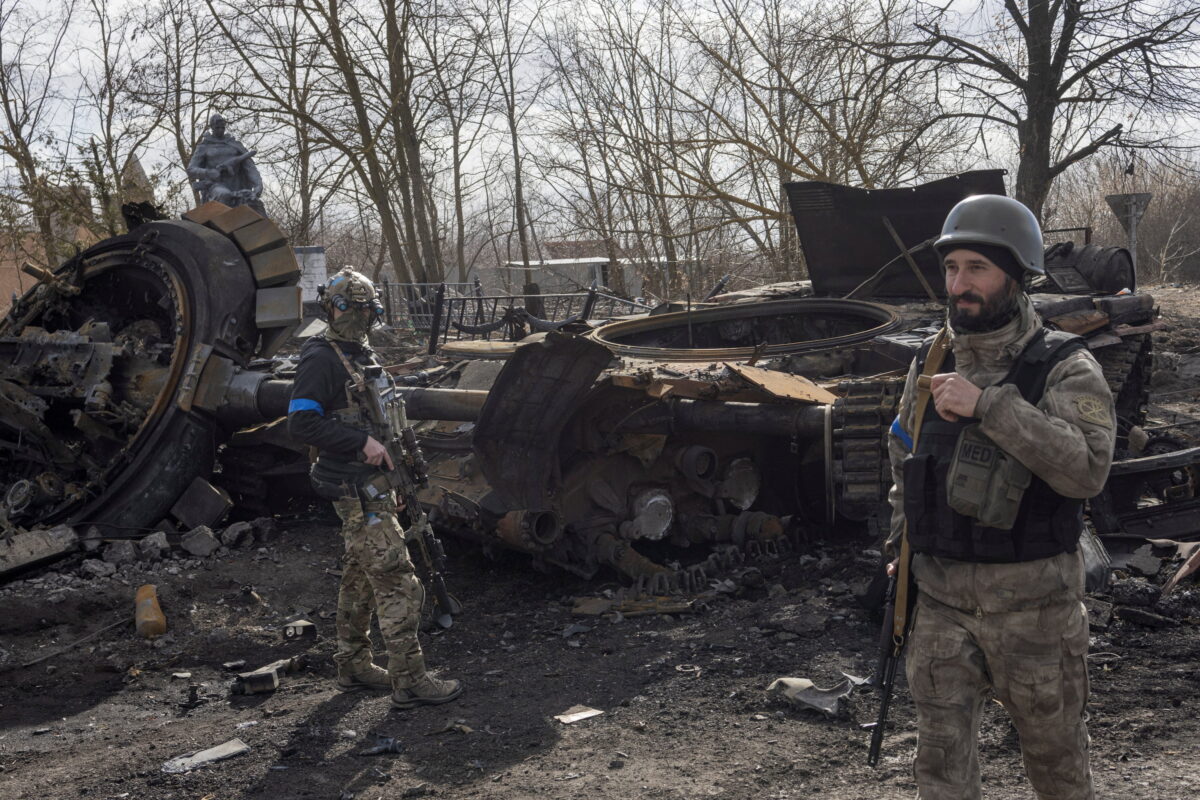 At Tuesday's peace talks, Ukrainian negotiators made a number of proposals, including that Kyiv would agree not to join alliances or host bases of foreign troops. Ukraine would, however, have security guarantees similar to NATO's "Article 5" collective defense clause.
Other proposals include discussions on the fate of the southeastern Donbas region, which Russia demands Ukraine cede to separatists, and a 15-year consultation period on the status of Crimea, annexed by Russia in 2014.
Russia's lead negotiator Vladimir Medinsky, who called the talks "constructive," said Russia's delegation would study and present the proposals to Russian President Vladimir Putin.