Ranking Member of the House Committee on Homeland Rep. John Katko (R-NY) and chairman of the Republican American Security Task Force said their committee's short-term goal is to have a legislative agenda to share with voters during the summer 2022 campaign season.
"The goal is to continue to coalesce that feedback into tangible work product and we have some … we have more to go and then by August have a real good blueprint," Katko told reporters at the GOP retreat held in Florida on March 25.
"So, when my colleagues go home for their August and September recess where they're campaigning hardcore on a trail," he said. "They have the issues in the playbook to give the American voters an opportunity to decide where they want to run the show next term."
"There are three things that we're responsible for developing a legislative agenda for; number one is to secure our border, number two is to strengthen our cyber defenses, and number three is to give back to law enforcement officers their ability to do their job effectively," said Katko.
Katko said Biden's policies have made the border, "one of the most unsecure borders in our nation's history". These policies are responsible for the record number of illegal crossings and illicit drugs coming into the United States, he said, adding that drug cartels are getting rich from all of this.
"The cartels control the border; they know who to ship across the border. They know when to ship them, and you can't get across without paying a cartel at least $4,000 a pop."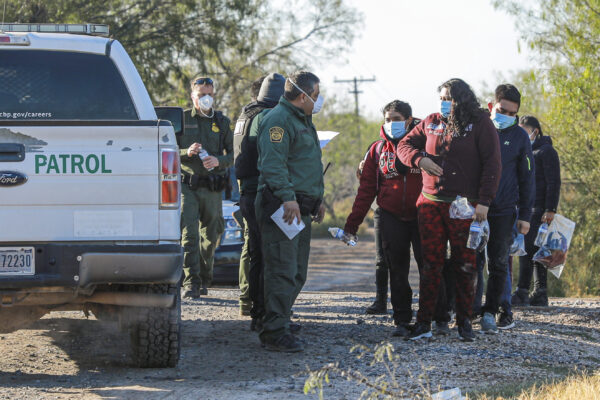 Republicans will introduce a variety of measures to secure the border and a key piece of their plan will be to get the 'Remain in Mexico' policy codified, so it cannot be ended by Democrats. Katko said recent intelligence reports say once the policy ends, there will be a massive wave of illegal immigrants flooding the southern border.
"There are estimates as many as 1.7 million people are waiting for the Remain in Mexico policy to sunset, the title 42 months at sunset. They're all coming. That's the intel we're getting."
A second focus for the security task force is to come up with a plan on how to mitigate the effects of the Democrats' defund the police rhetoric and policies. Katko said that he has been traveling around talking to law enforcement and each city that has embraced the defund the police policies is facing rampant crime.
"I went to Portland, Oregon, five weeks after George Floyd's murder, they cut their police force by 10 percent and eliminated a violent crime unit. The result of that was a 566 percent increase in murders in one year."
A navy veteran Rep. Tony Gonzales (R-Texas) and head of the GOP cyber security agenda warned the next "storm" will be a cyberattack on critical infrastructure.
"I envision the next storm that's coming is going to be a cyber storm, and we have to be ready for the cyber storm," he said. "Part of that is exactly this taskforce putting together … that we've got one piece of legislation in particular called the Digital Core Act, which taps into IT professionals and allows them to operate in the federal space."
Katko agreed with Gonzales on that point and added that CISA (Cybersecurity Infrastructure Security Agency which he helped launch) should be expanded in size to handle the current level of threat.
Although Katko will be retiring from Congress, he said his hope is that through the task force's work in November Republicans can convince the American voters that their party can solve the many security crises the U.S. is facing.