As reelections near and violent crime emerges as a top issue on voters' minds, some Democratic governors and state lawmakers are resorting to tough-on-crime legislation, often against the will of the party's progressive camp.
Most want to take more violent offenders off the street, either by rolling back bail reform or with tougher sentencing guidelines.
In New Mexico, an omnibus anti-crime bill was signed into law by Democrat Gov. Michelle Lujan Grisham in early March.
In New Jersey, a Democrat-sponsored bill to roll back bail reform passed the statehouse on Mar. 24.
New York's Democrat Gov. Kathy Hochul just signaled to cram a bail reform rollback into her upcoming budget proposal, resulting in a political pushback from Senate Majority Leader Andrea Stewart-Cousins.
Gov. Grisham placed the crime bill, House Bill 67, at the center of her legislative efforts this year, especially a bail provision that makes it easier to lock up those accused of violent crimes before trial.
"We will put a wedge in the revolving door of violent crime in New Mexico. The safety of our communities cannot be up for debate," Grisham said in her State of State address in January.
Albuquerque, the largest city in New Mexico, saw the deadliest year on record in 2021, with 171 homicides.
A supermajority of New Mexicans, 67 percent, thinks crime in Albuquerque is a very serious problem, and another 20 percent thinks it is somewhat a problem, according to a local station KOB 4 poll.
Grisham, a first-term governor, faces reelection in the fall. The two Democratic house members who sponsored the crime bill, Meredith Dixon and Pamelya Herndon, also serve their first terms and face reelection.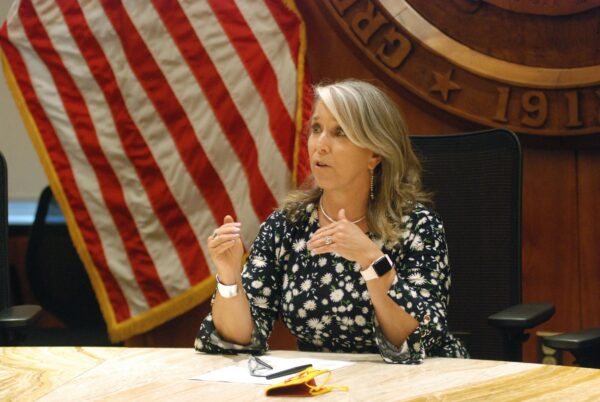 Eventually, the bail provision was stricken due to opposition from other Democrats, but the provisions to enhance sentencing for crimes committed with firearms stayed.
Under them, when a firearm is used, brandished, or discharged in the commission of certain felonies, the basic sentence will be increased by five years (except for youth offenders.)
Aside from getting tougher on gun-related crimes, the omnibus bill also allots money and resources to social services for crime prevention and rehabilitation.
As for law enforcement, the bill has set aside $55 million to recruit and retain officers in the state. It also makes fleeing police a fourth-degree felony.
In New Jersey, whose bail reform is hailed as a model for the country by civil rights advocates, a trio of Democratic lawmakers are pushing a bill, A-2426, to roll part of it back.
The bill seeks to make it easier for prosecutors to secure the pre-trial detention of violent crime defendants, such as those who are charged with certain crimes involving firearms.
Benjie Wimberly, a Democratic lawmaker sponsoring the bill, said at a February press conference, "Nothing makes me feel better than to see Republicans and Democrats, legislators and mayors standing together with the sole purpose and the purpose is: keep bad guys with guns off the street."
The number of shooting victims in New Jersey jumped 40 percent from 2019 to 2020, and by 8 percent again in 2021, according to New Jersey State Police data.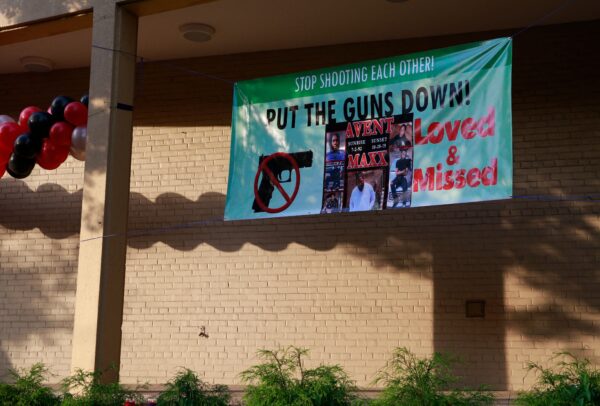 The bill sailed through the house committee with a single no vote and passed the house by 50 to 27 on March 24.
It also drew wide criticism from civil rights groups and public defenders, who argue it will increase the jail population and disproportionately hurt minority defendants.
In January 2017, the Criminal Justice Reform Act took effect in New Jersey, which essentially eliminated cash bail, making the state one of the first in the nation to systematically overhaul its bail system.
For serious crimes such as murders, there is a presumption to detain before trial. But that presumption is rebuttable, which means if presented evidence favors the defendants, judges can still order the release.
In five months since the reform, the New Jersey jail population dropped almost by 20 percent.
In neighboring New York, a more limited bail reform passed in 2019, eliminating cash bail for most misdemeanors and non-violent felonies.
As for violent crime, judges are encouraged to use a variety of tools to guarantee the defendant's return, including setting bail, electronic monitoring, surrendering passports, or treatment programs. When judges do set bail, they must take into consideration the defendant's ability to pay.
Gov. Hochul seeks to fix bail reform in three major ways: empowering officers to arrest offenders who commit a second or third offense on pretrial release, allowing judges to set bail in all felony cases involving illegal guns, and allowing judges to set more restrictive pretrial conditions for crimes involving guns.
"When one out of four people arrested for gun crimes goes on to be re-arrested, we haven't done enough. These repeat offenders rates were a failure before bail reform, and they remain a failure today," Hochul wrote in a recent op-ed.
Her stance met harsh resistance from progressive Democrats, led by Senate Majority Leader Stewart-Cousins.
Hochul took the helm when former governor Andrew Cuomo resigned on Aug. 24, 2021. She will run for governor in the fall election.
Eighty percent of New York voters think bail law should be amended to give judges more discretion to consider the seriousness of the crime or the individual's criminal record, and 64 percent say the bail law has led to an increase in crime, according to a March Siena College Poll.
Last fall, Republicans gained seats across New York and moderate Democrat Eric Adams was elected New York City Mayor. Public safety was a hot issue in those races.
Adams, a former New York Police Department captain, opposed bail reform. His public safety platform was highlighted when the nation's top Democrat Joe Biden visited him in February to discuss ways to combat gun-related crime.