The globe could begin to see a "significant shift away from China" as the world reevaluates its business ties with the regime in the aftermath of the Russia–Ukraine war, according to economic analyst Christopher Balding.
Balding—a senior fellow at the Henry Jackson Society, a UK trans-Atlantic foreign policy think tank, who specializes in Chinese economy and technology—made the suggestion after the head of BlackRock, the world's biggest asset manager, said the Russian invasion has marked the end of globalization, with nations and companies launching an economic war against Russia, and more generally, reconsidering their dependency on other nations.
And if they do, one obvious nation would be China, said Balding.
"Now people are absolutely in the back of their mind thinking of what happens if China starts killing people in Xinjiang, what happens if they impose a naval blockade around Taiwan? And there's all kinds of scenarios at play there," he said in an interview with NTD, sister media of The Epoch Times.
"All of a sudden, people are going: 'Wait a minute, this would mean my supply chain in China, my business dealings with a university in China' … And people are already looking at the degree of support that Russia is receiving from China and asking a lot of uncomfortable questions about China," he continued. "And I think if you take China out of that question, that's basically going to be a monumental shift in global politics and economics."
The COVID-19 pandemic that first erupted from China two years ago has thrust a spotlight on the world's dependence on China to manufacture much-needed supplies, from pharmaceuticals to critical minerals and medical equipment.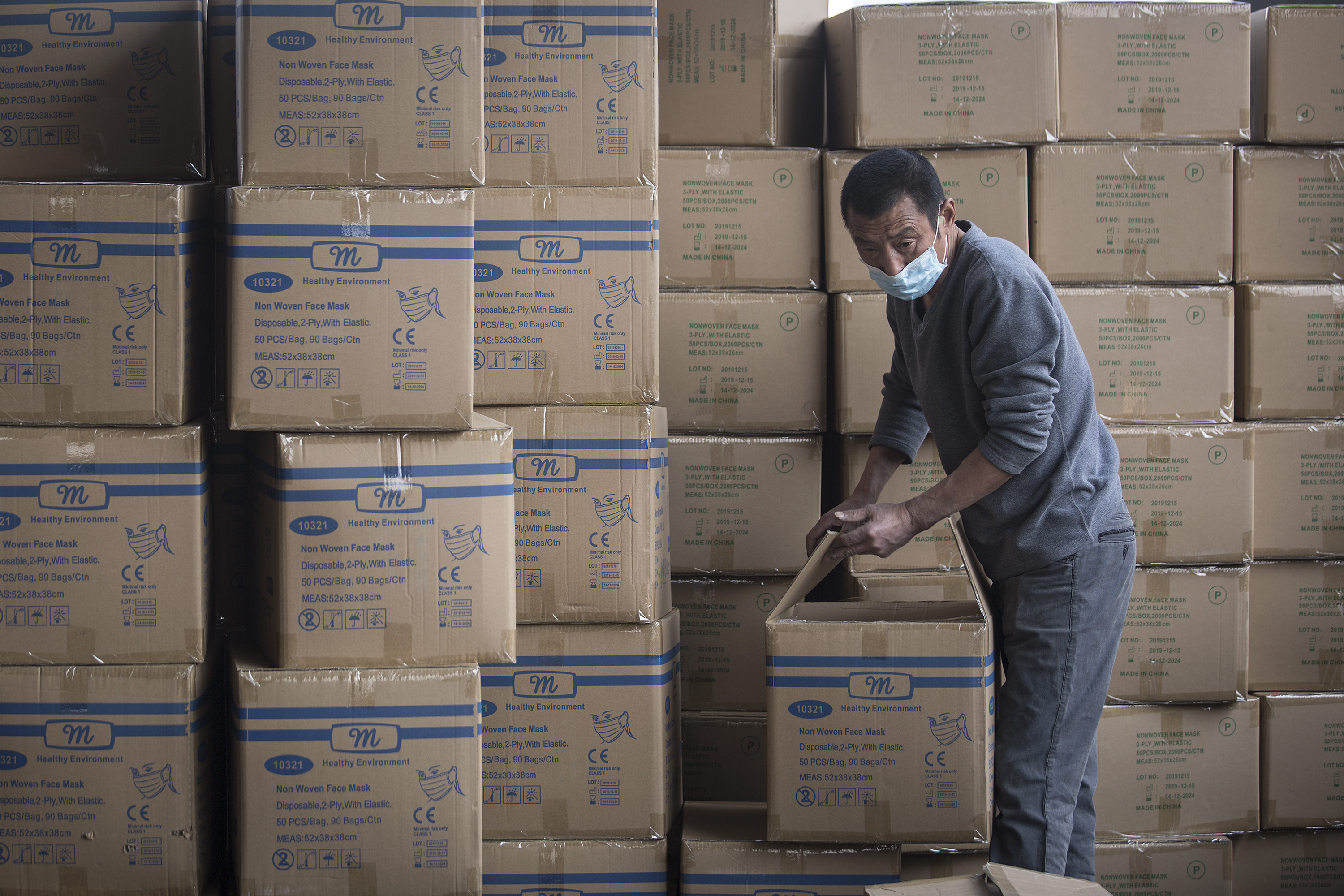 Outrage over China's repressive campaign in Xinjiang, Hong Kong, and elsewhere has also spurred calls—from both activists and Western officials—for international businesses to unplug from China.
On March 17, Sen. Rick Scott (R-Fla.) sent an open letter to business leaders commending them for ceasing operations in Russia and urged them to replicate their approach with respect to China, highlighting the risk of Beijing following Russia's suit and invading self-ruled Taiwan, as well as the regime's human rights abuses.
"No respectable organization in the United States should be doing business with a murderous regime. Every dollar spent in communist China supports its economy and Xi's genocidal government," the senator said, referring to Chinese leader Xi Jinping. "It is time to place human rights and democracy above profits."
Rep. Diana Harshbarger (R-Tenn.) saw ending manufacturing reliance on China as a national security issue.
"China is an adversarial nation, and we're relying on them for 90 percent of our medications or active pharmaceutical ingredients and our finished products," she told NTD in a recent interview. "We need to make those things in America or use our allies."
China's recent mass lockdowns over the spike in COVID-19 cases have again renewed worldwide concerns of supply chain disruptions.
Global crises such as the pandemic have made reshoring the supply chain back home all the more urgent, the lawmaker said.
"If the pandemic rises, or another one [comes along], are we going to be self-sufficient?" she added.