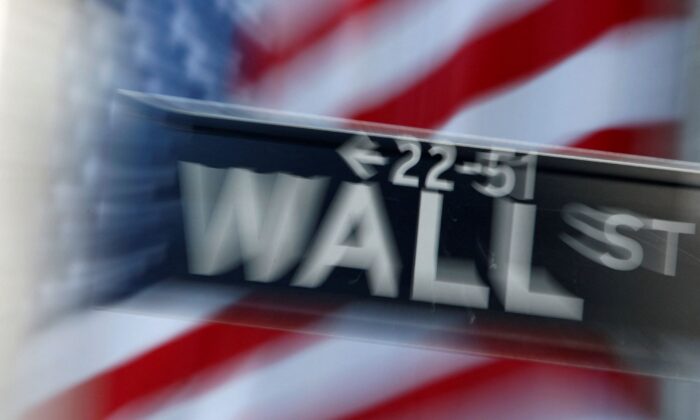 A street sign on Wall Street outside the New York Stock Exchange, on Sept. 18, 2007. (Brendan McDermid/Reuters)
Wall Street's main indexes opened flat on Friday after a technology stocks-driven rally in the previous sessions, as investors weighed concerns about the Russia–Ukraine conflict and the possibility of bigger interest rate hikes.
The Dow Jones Industrial Average fell 5.55 points, or 0.02 percent, at the open to 34,702.39. The S&P 500 opened higher by 2.75 points, or 0.06 percent, at 4,522.91, while the Nasdaq Composite gained 2.88 points, or 0.02 percent, to 14,194.72 at the opening bell.