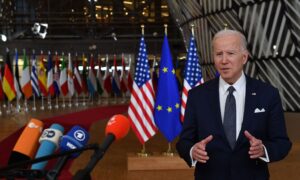 President Biden visited Poland on Friday to discuss the refugee crisis. He also just struck a gas deal with the European Union.
International sanctions following Russia's invasion of Ukraine have beaten down Russia's economy. At the same time, Russian inflation is skyrocketing to its highest level in over six years.
A Ukrainian official says his country is using face-recognition technology on dead Russian soldiers. They hope to reach the soldiers' families through social media.