Charles Mizrahi, founder of Alpha Investor, said the Federal Reserve's effort to lower inflation through increased interest rates may not have the intended effect, and, as history has shown, it is a messy process.
"You know, out of the 16 times they raised rates … 13 times they put the country into recession. It's really, really a difficult act," Mizrahi told Steve Lance, host of NTD's "Capitol Report," in a recent interview.
"I just want your viewers to realize how this works. When the economy starts speeding ahead, the way The Fed taps the brakes is by raising interest rates, which makes the cost of borrowing more expensive. So, therefore, if the borrowing is less, if people stop spending more, inflation will start to subside," said Mizrahi.
According to the USDA, the 2021 increase of food-at-home prices, for things like meat, fruit, eggs, sugar, etc., was 75 percent above the 20-year average.
At the 38th Annual Economic Policy Conference National Association for Business Economics in Washington on March 22, Federal Reserve Chairman Jerome Powell explained the one-quarter percentage point interest rate increase.
"At the Federal Reserve, our monetary policy is guided by the dual mandate to promote maximum employment and stable prices. The labor market is very strong, and inflation is much too high," Powell told the audience, adding that the Fed is committed to bringing down inflation and restoring price stability.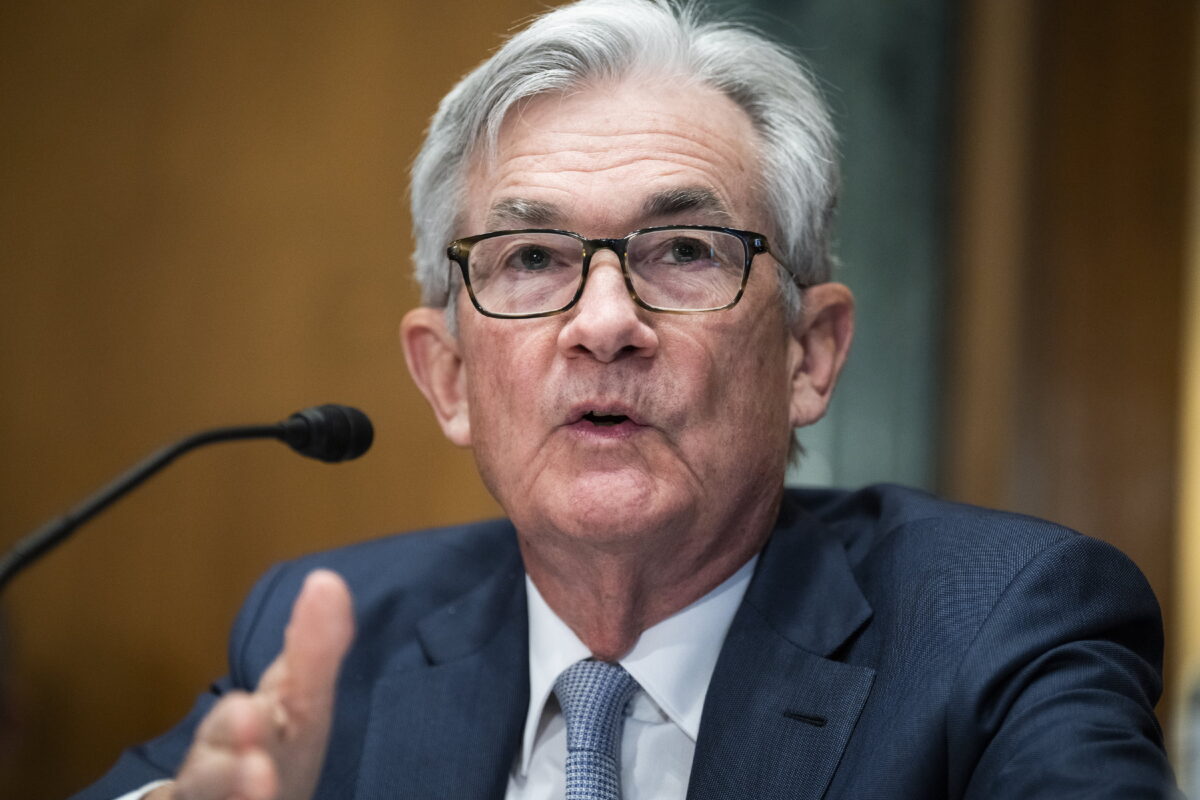 However, Mizrahi said the Fed should have taken these steps last year at the outset of inflation, because the increased interest rate is unlikely to have the intended effect.
"That works in the textbooks and in the ivory towers. It's very, very messy when you do it in the real world," said Mizrahi. "Because what happens is The Fed is sometimes behind the curve, like they are now, they're gonna have to play catch up, and you can't corral a 4 or 5 percent inflation rate by raising rates to 2 percent."
"You have to get interest rates ahead of the inflation in order to bring it in. So, it's going be a big impact, no question about it."
He said the impact of the Fed's recent rate raise "is too little, too late. The Fed should have been trying to get ahead of the curve about last year when everybody and his mother-in-law saw inflation coming."
"So, everybody saw this coming except the Fed—the Fed called it transitory—and now they're trying to play catch up with inflation, which, according to their numbers, they're projected to be at about 4 percent by the end of this year, which is a pipe dream. It's probably going to be much higher because the CPI (consumer price index) is already close to 8 percent."
Mizrahi said Powell is most likely going to do what he said during his March 22 speech—be more "aggressive" and continue to raise interest rates.
But in the meantime, "we're dealing with higher energy costs within the higher food costs. We have construction costs, you name it. Welcome to the 1970s."