Bitterness and contentious interruptions erupted at the Senate confirmation hearings on March 23, as remembrances of the Brett Kavanaugh and Janice Rogers Brown hearings surfaced in the questioning of Supreme Court nominee Ketanji Brown Jackson.
Kavanaugh was the Republican choice for the Supreme Court in 2018 and was plagued by charges of sexual misconduct that colored his nomination.
Brown, an African-American woman sitting on the California Supreme Court, was nominated by Republicans for the D.C. Circuit Court and was filibustered for two years by Democrats.
Those hearings were evidently fresh in the minds of Republicans who took the opportunity to bring Democrats to task over their behavior.
Sen. Lindsey Graham, (R-S.C.), opened his 20-minute portion of questions with a discourse reviewing the treatment "of another woman of color," Janice Rogers Brown, a Republican nominee for a high judicial office.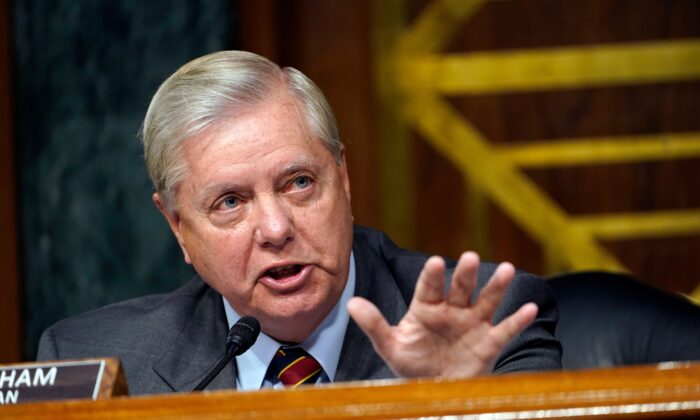 Graham agreed with the assessments of Jackson's nomination as a recognition "of how far we have come as a nation," but wondered aloud why that assessment is not applied evenly.
He said, "To my Democratic colleagues, I wish you had that same attitude when an African-American conservative is appointed to high office in the judiciary."
Brown was a single mother, Graham said, the daughter of Alabama sharecroppers and member of the California Supreme Court when she was nominated for the D.C. Circuit Court.
"Instead of celebrating how far we've come, my Democratic colleagues filibustered her ascension to the D.C. Circuit Court. It is well known on our side that we [Republicans] were very much considering her to be the first African-American woman on the Supreme Court," he said.
No Longer
To Democrats, Graham said, "Where were you and others, when there was a wholesale assault on her nomination? Nowhere to be found. The filibuster was used for two years to stop her nomination. Eventually, we got her through after two years."
Graham added, "When asked about her [Brown] being on the Supreme Court, our current president said [then], 'I can assure you that would be a very, very, very difficult fight and she would probably be filibustered.'"
"That's what he said about an African-American conservative nominee by President Bush who had served five years on the California Supreme Court."
Graham shook his head and declared, "We're not going to live in an America like that any longer."
"To my Democratic colleagues, if you're a person of color, a woman supported by liberals, it's pretty easy sailing. But if you're Miguel Estrada, Janice Rogers Brown, or Amy Coney Barrett, your life gets turned upside down."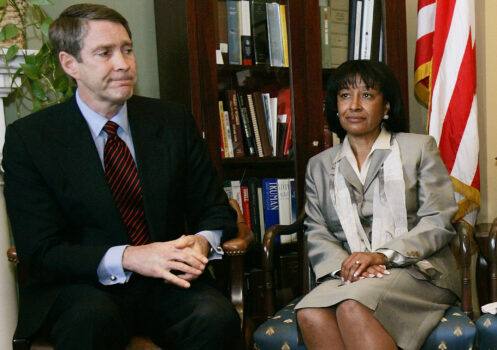 Speaking to the room, while looking at Jackson, Graham said.
"I want to remind you that another woman of color that was picked for the D.C. Circuit with one of the highest scores, was not met with that same fate [of acceptance] and those days should be over."
Jackson, who was not asked a question during Graham's statement, remained silent.
Sandwiched between his opening statement and final questions, Jackson and Graham sparred over child pornography issues, interrupting each other, before Graham once again returned to the treatment of Republican nominees to the bench, where tempers rose.
'Ambushed'
"Here's one thing that won't happen to you," Graham told Jackson. "How would you feel if I had a letter from somebody accusing you of something—a crime, or misconduct—for weeks and I gave it to Senator [Dick] Durbin just before the hearing is over and not allow you to comment on the accusation? How would you feel about that?"
Jackson replied, "I'm not sure, Senator. I don't understand the context of the question."
Asked if she had seen the Brett Kavanaugh hearings, Jackson said "No," but was generally familiar with what had happened.
As Graham began a response Judiciary Committee chairman Senator Dick Durbin (D-Ill) interrupted and said Graham's allotted time had expired.
Instead of yielding, Graham responded with disbelief and became animated.
"Please, Mr. Chairman," Graham protested. "She's filibustered every question I've asked, and she has the right to give an answer, but I'm trying to make a point in 20 minutes."
To Durbin Graham said, "You were here for Kavanagh. If she's confused about what happened"—and turning back to Jackson said, "some people on the other side had an accusation against Judge Kavanaugh, that during high school, he sexually assaulted somebody, and the rest is history.
"That was known to the people on the other side and never revealed during the meetings they had. Judge Kavanaugh was literally ambushed. How would you feel if we did that to you?"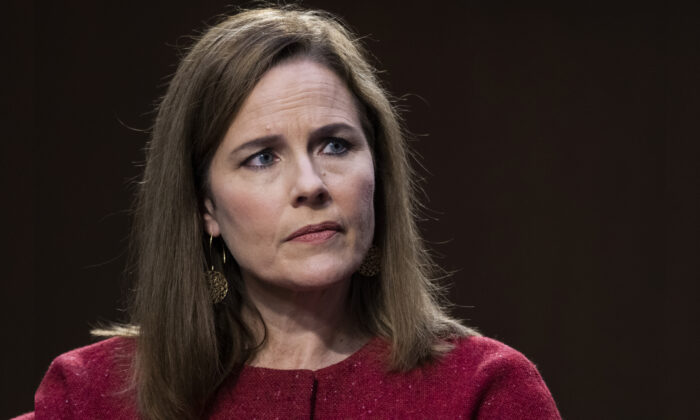 Jackson said, "Senator, I have appreciated the kindness each of you has shown to me, to see me in your offices, to talk with me about …"
Graham interrupted with, "That was not my question. Our 15-minute exchange [in Graham's office] was very pleasant, you're a very nice person and you have a lot to be proud of."
Graham forged ahead and lectured Democrats while speaking to Jackson.
"I would never do that to you. If I had some information that was sketchy at best, that somehow you had done something wrong, I promise you, just from human decency, I would share it with you.
"I would not disclose it at the last minute of the last day of the hearing, having already given it a newspaper so the whole country could read about it before you ever said a word."
Durbin tried to interject with, "Senator, she's had nothing to do with the …"
"No," Graham interrupted heatedly, slapping his desk forcefully, "but I am asking her about how she feels about what y'all did," speaking over Durbin, who seemed to say that Jackson could not respond.
A few voices overlapped as the hearing degenerated into a call for order and those speaking struggled to be heard.
Durbin interrupted Graham again, saying, "Senator, your time has expired and I'm going to give her an opportunity to finally complete an answer."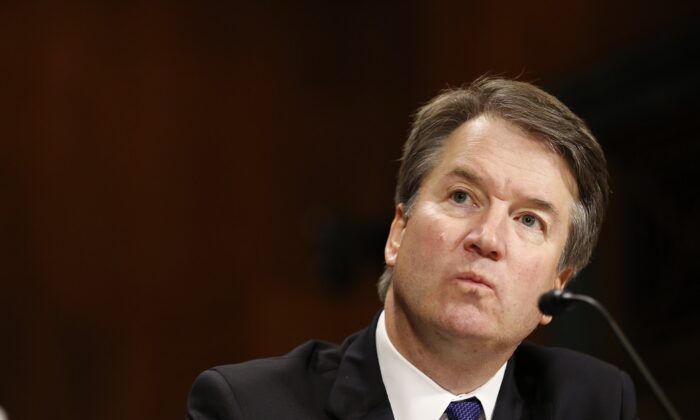 Jackson said, "Senator I don't have any comment on what procedures took place in this body regarding …"
"What did you think about the Kavanaugh hearing?" Lindsey interrupted.
"What I'd like to answer," Jackson said, "Is your point of my sentencing in child pornography cases."
The remainder of the extended segment, approximately seven minutes, dealt entirely with Jackson expressing her views of the sentencing of those receiving child pornography, with Graham listening to Jackson before offering a summation.
No further replies referring to the Brett Kavanaugh hearings were given, nor further questions pursued.