Epoch Times reporters Charlotte Cuthbertson and Ivan Pentchoukov are covering the ongoing war in Ukraine and the fallout of the conflict for other regions.
"Providing this on-the-ground reporting from a key conflict area is vital to ensuring we get accurate information," Epoch Times Editor-in-Chief Jasper Fakkert said.
"It's our job to make sure that we provide our readers with the independent and accurate information they need to be truly informed on what's happening."
Last week, Cuthbertson and Pentchoukov arrived in Warsaw, then traveled to the Poland–Ukraine border to cover the large-scale movement of refugees, documenting firsthand accounts of those forced to flee.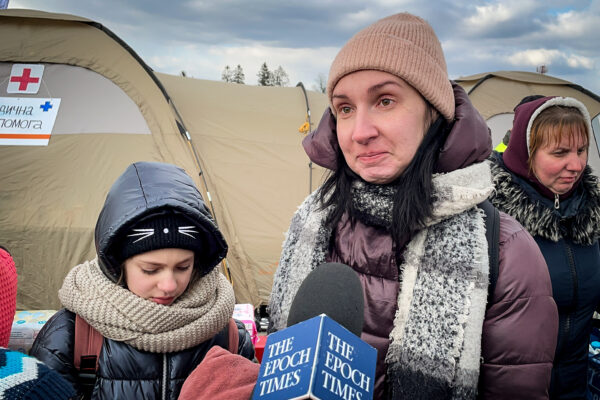 They are currently reporting from Ukraine on the impact of the war on the country.
To view the latest video reports from our reporters in the field, click here.
For a complete overview of our Ukraine coverage, click here.
The Epoch Times currently publishes in 36 countries and 22 languages around the world.