The United States imposed economic sanctions on the regime of Venezuela's President Nicolas Maduro in 2017, creating a years-long diplomatic stalemate between the countries until a high-level delegation of U.S. officials arrived on March 5 to discuss the easing of sanctions and supplemental oil resources.
At a follow-up on March 11, Venezuelan foreign minister Felix Plasencia said Maduro was willing to do business with U.S. enterprises again.
"We've never asked American companies to leave the country … President Nicolas Maduro said many times that we welcome American oil companies to invest and develop oil business in Venezuela," Plasencia commented during the Antalya Diplomacy Forum in Turkey.
Plasencia said that Venezuela remains a firm ally of Russia, and the country plans to increase oil production up to 2 million barrels per day by the end of the year with the help of what he called "reliable partners" like China, Iran, and Russia.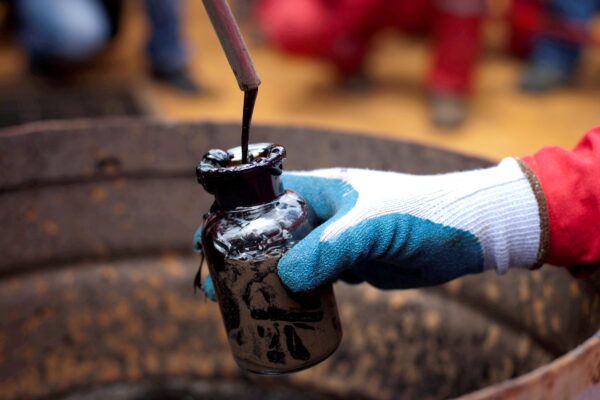 However, the foreign minister noted there was always room to expand this trade to the United States.
This comes in the wake of U.S. President Joe Biden's announcement of a ban on Russian oil as part of the increased sanctions against Moscow for the attack on Ukraine, which began on Feb. 24.
Some U.S. senators and representatives have criticized Biden's proposed negotiations with Maduro, saying the Venezuelan president is a "puppet regime" that creates a platform for autocratic governments in Cuba, Iran, China, and Russia.
On March 10, Senators Marco Rubio (R-FL) and Rick Scott (R-FL), combined with U.S. Representatives Carlos Gimenez (R-FL), Mario Diaz-Balart (R-FL), and Maria Elvira Salazar (R-FL) sent a letter to Biden, U.S. Department of State Secretary Antony Blinken, and Department of Energy Secretary Jennifer Granholm, condemning the administration's decision to negotiate with the Venezuelan dictator.
"The administration's delegation sent to Venezuela this past week had a stated purpose to use the American sanctions placed on the Maduro regime as a bargaining chip with an illegitimate dictatorship to produce more oil.
"By negotiating with the Maduro dictatorship, your administration is undermining American foreign policy towards Venezuela and is neglecting the U.S. commitment to the Venezuelan exile community," the correspondence stated.
Plasencia explained visits from American officials were nothing new and pressed for Biden's administration to lift "unilateral measures" against Venezuela.
"Having their visit to Venezuela to talk about this is important, but it's nothing absolutely out of the blue or new because we've been doing business with Americans for a long while," Plasencia said.
After a private meeting with the European Union's high representative for foreign affairs and security Josep Borrell Fontelles, on March 12, Plasencia stated, "we reaffirmed our commitment to the Charter of the United Nations and our rejection of the illegal imposition of unilateral coercive measures."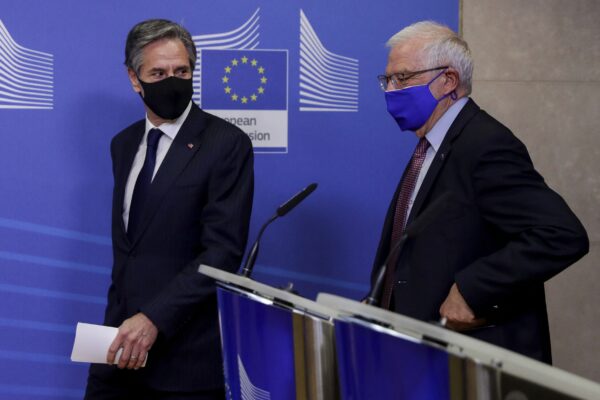 In spite of Plasencia's amiable banter, Maduro hasn't been shy about blaming the United States for Russia's aggression in Ukraine.
On March 7, just two days after the U.S. delegation arrived in Venezuela, Maduro blasted Western nations and the North Atlantic Treaty Organization in a video posted on his Twitter account.
"Those who provoked this conflict with decades of non-compliance with agreements, with decades of threats against Russia, with decades of preparing plans for the extension of NATO are the first ones who are responsible for de-escalating this conflict," he said.
U.S. sanctions were imposed on Maduro in an attempt to curtail profits from illegal gold mining, state-operated oil endeavors, and other businesses that operate as fronts for criminal activity and facilitate human rights violations.
Regarding the sanctions, state department representative Carrie Filipetti told a U.S. Senate committee they were meant "to cut off those sources of financial income and prevent the oil industry from being exploited for patronage."