Rep. Russ Fulcher (R-Idaho) said that the Biden administration's policies are stifling energy production across the nation and are responsible for the high cost of oil and gas.
He said it is inaccurate when the White House claims their 9,000 drilling permits show the administration is not to blame for soaring energy prices.
"If you're going to explore for oil or energy, it takes a lot of applications and you have to do the application before you know if there's any resource there," Fulcher told NTD's "Capitol Report."
White House press secretary Jen Psaki told reporters on March 7 that Biden's energy policies are not preventing new drilling for oil and gas. She said the administration's short-term goal is to keep up with demand for fossil fuels.
"There are 9,000 approved drilling permits that are not being used. So the suggestion that we are not allowing companies to drill is inaccurate. The suggestion that that is what is hindering or preventing gas prices to come down is inaccurate," Psaki said in response to a question as to why the Keystone Pipeline project was canceled.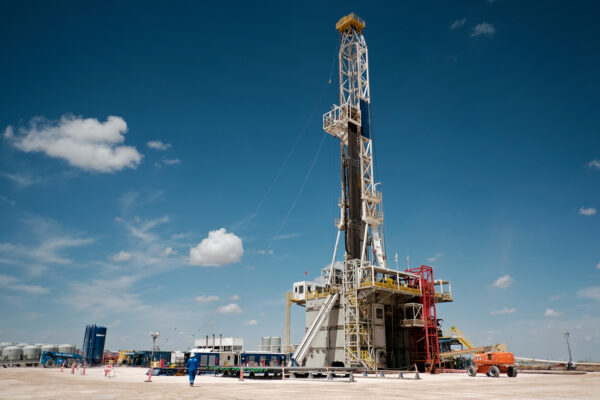 "There are applications all over the place, but [many times] that's an application to try to explore," said Fulcher. "It's not the truth, it's not accurate, in terms of what it sounds like. That's just a way for people to try to explain it. 'Yeah, it's their fault, not our fault.'"
Rep. Garret Graves (R-La.) said that the White House statement on the 9,000 permits shows a lack of understanding of energy policy and resources.
"You may get something 'permitted,' it still may take 10 years to actually get it into production. So a permit doesn't necessarily mean that it can be turned on tomorrow," Graves told "Capitol Report" on March 9.
"Number two, you have things that are permitted that ultimately are dry holes. They don't actually have oil or gas. And so it's not a producing, it's not a viable, well," Graves added.
Both Fulcher and Graves said that the prices of oil and gas started going up before the United States banned Russian imports in response to the Ukraine invasion.
"We had rising gas prices well before the conflict with Ukraine, and it goes back to the first day when the president was sworn in. He started putting regulations and a … significant chilling effect on production here in the U.S. that put the wheels in motion for these rising prices," said Fulcher.
Graves said that increased regulations and stopping projects like Keystone have added to a lack of supply, creating obstacles to the production of oil and gas and the transport of these resources.
"'We're going to increase regulations. We're going to block you from building pipelines.' So all of this creates regulatory uncertainty. And once again, maybe I can produce energy, but I can't get anywhere," said Graves.