The United States is not adequately deterring China and Russia and its military modernization efforts are being hampered by needless bureaucracy, according to a retired Marine general.
"China has not only modernized their military, but they have quadrupled their military," said Arnold Punaro, a retired major general of the U.S. Marine Corps. "I don't care what you want to count. Their navy is now larger than ours, their missile force has been quadrupled, they have beefed up not just quantity but quality."
Punaro made the comments during a webinar hosted by the Hudson Institute think tank on Feb. 16. He warned that the United States military could become irrelevant on the global stage if changes were not made to the processes that govern the Pentagon and military development.
"We still have, I think, the world's finest military," Punaro said. "But we want to keep it that way and, I don't think, on the path we're on today, that's going to be the outcome."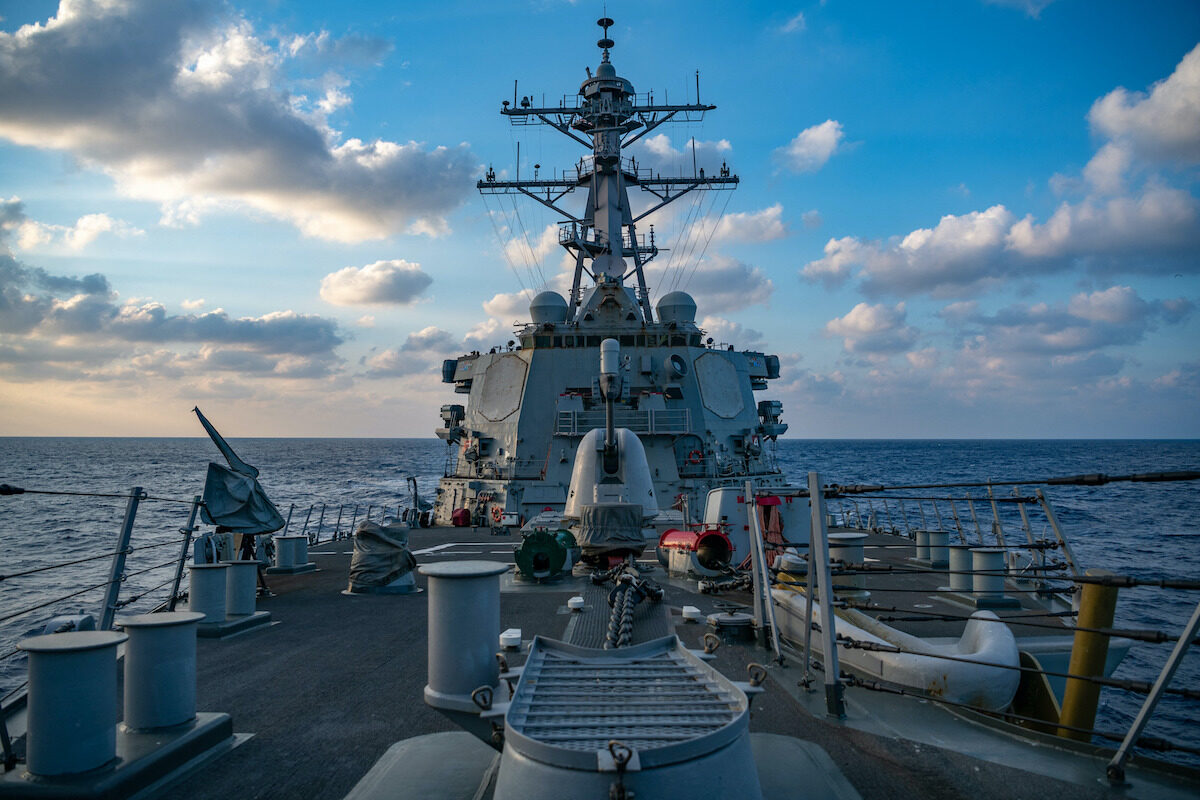 The Ever-Shrinking Fighting Force
During a long-ranging discussion, Punaro said that the Department of Defense (DoD) was drowning in bureaucracy and waste, and that such disregard of priorities would ultimately benefit both Russia and China.
"We're spending more on our military in constant dollars than the peak of the Ronald Reagan buildup, a buildup that everybody says was the best ever, and yet our fighting force is 50 percent smaller," Punaro said.
"We're on the absolutely wrong path," Punaro said. "The three main reasons in my opinion are the massive DoD overhead, the antiquated and inefficient acquisitions system, and just the runaway cost of the all-volunteer force."
The comments echoed those made by other senior voices from the Pentagon who have since left.
Then-Vice Chair of the Joint Chiefs of Staff John Hyten said that a "brutal" bureaucracy and risk-averse culture was hamstringing military development. Former Air Force Chief Software Officer Nicolas Chaillan, meanwhile, estimated that just four percent of DoD tech funding actually results in tangible outcomes.
All the while, the American military has been shrinking.
Indeed, according to testimony delivered to the House Armed Services Committee in 2019 by Todd Harrison, director of defense budget analysis at the Center for Strategic and International Studies, the U.S. military is shrinking in almost every respect even though the defense budget is ballooning.
"Since the peak of the Cold War, the number of ships in the Navy has been cut in half, the number of aircraft in the Air Force has been reduced by 44 percent, and the number of soldiers in the Army has fallen by roughly a third," Harrison said.
"Yet, the base defense budget when adjusted for inflation is the highest it has been since the end of World War II, [and] higher than the peak of the Reagan build up in fiscal year 1985."
To this end, Punaro said that the Pentagon was full of good people with great ideas, but that the bureaucratic processes forced on them made it impossible to realize their goals.
"If you look at the Pentagon, they have a proliferation not just of bad processes, but awfully antiquated and horrible processes, and it defeats what people want to do," Punaro said.
He added that both Congress and DoD needed more "tough-minded people" in leadership to get things done, and that the slow-moving gears of government were inadequate to the needs of the military.
"They know how to spend money," Punaro said. "Unfortunately, the output is: spend more, take longer, get less."
To illustrate his point, Punaro said that some $400 billion of the Pentagon's budget, about 10 percent of all government spending, was taken up with goods, services, supplies, and equipment.
As such, the Pentagon had been sucked into a governmental long-view approach to developing new capabilities rather than focusing on what was needed in real time and how to deploy it.
"The problem with government is … government leaders, government people, do not have any concept for the value of time or the value of money," Punaro said.
"That model is not working," Punaro added. "China and Russia are kicking our butts in terms of how they've modernized their forces and how quickly they're doing it."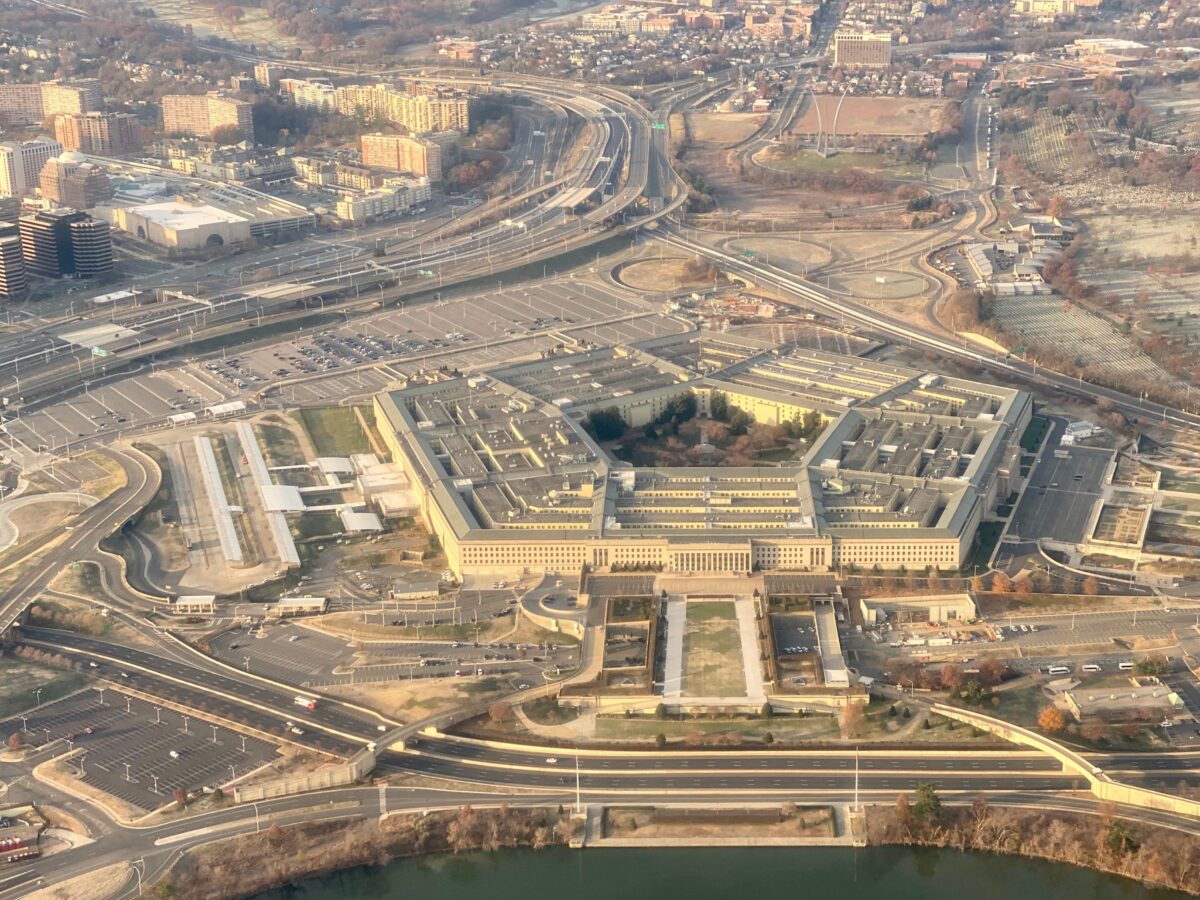 'Burn It Down and Start Over'
Punaro said that the amount of bureaucratic entanglement in the DoD was not only immense, but that it was directly affecting the United States' ability to compete with China and Russia, an issue made all the more concerning by a decreasing ability to deter its competitors from aggression.
In such a situation, he said, strong measures were required.
"The bureaucracy is run amok," Punaro said. "Just burn it down and start over. That's what I would do."
"You can't wait 30 years," Punaro said. "China is on the march. China is on the march militarily, economically, diplomatically, and even scarier, technologically. And they're ahead of us in a number of technologies that are not only key to our military's future, but key to our country's economic competitiveness in the world."
When asked what sort of metrics the United States should use to improve such bureaucratic processes, Punaro said that the only thing that mattered was the military's ability to defend the nation and its citizens through deterrence or combat.
"There are only two things that our military is there for," Punaro said. "One is to deter our adversaries from getting into a shooting war. And, if we can't deter them, to kill them. That's the metric."
To that end, Punaro said that resources and efforts, both in Congress and the DoD, should be channeled to best understand and enhance the various needs of the combatant commands to carry out their war plans and deter or "close with and destroy our enemy."
He said that nuclear deterrence had been a success, but feared that conventional methods of deterring China and Russia were failing, and that the military overall needed new offensive capabilities to carry out its mission in a real warfighting scenario.
"The metric has got to be a warfighting metric," Punaro said.
"We're not there to basically go to classroom exercises or learn about this or that," Punaro said. "We're there to put a bayonet in the heart of a North Korean. That's what our military is there for. That's what we've got to prepare for."